GAMECHANGER
By Cara Williams, photography by Clay Dolan
With a multi-million-dollar investment spanning the next five years, Blue Mountain Resort is introducing state-of-the art snowmaking upgrades, including 42 high-temperature snow guns, capable of producing snow in temperatures as warm as -2°C. 
When you think about Blue Mountain, you probably conjure images of traversing the 364 acres of skiable terrain—weaving through scenic woodland glades—or hitting a rail in one of their ever-growing terrain parks. With each season new improvements seem to materialise just in time for the chairlifts first start turning. And while Blue Mountain boasts one of the most extensive snowmaking operations in North America, this year's snowmaking upgrades continue this tradition. 
Since the 1970s, Blue has consistently led the charge in adopting cutting-edge snowmaking technologies, ranking snowmaking investments as a top priority. And as the chill of the new season draws near, Blue Mountain Resort is ushering in a new era—one that promises to reshape the snowy landscape for skiers and snowboarders alike. With a multi-million-dollar investment spanning the next five years, one of the most significant aspects of this snowmaking overhaul is the update to the resort's automation system. This modernization enables Blue to ramp up its snowmaking process more rapidly, taking full advantage of snowmaking windows. 
Matt Baird, head of Snowmaking Operations at Blue Mountain Resort, highlights the urgency behind these innovations: "With the realization that winter seasons are becoming shorter, it's imperative to maximize snowmaking potential by concentrating on how many snow guns can be activated within the available cold weather windows. We really wanted to capitalize on opportunities to make snow with higher-temperature snow guns. We also now have a faster-on, more effective, easier-to-use system."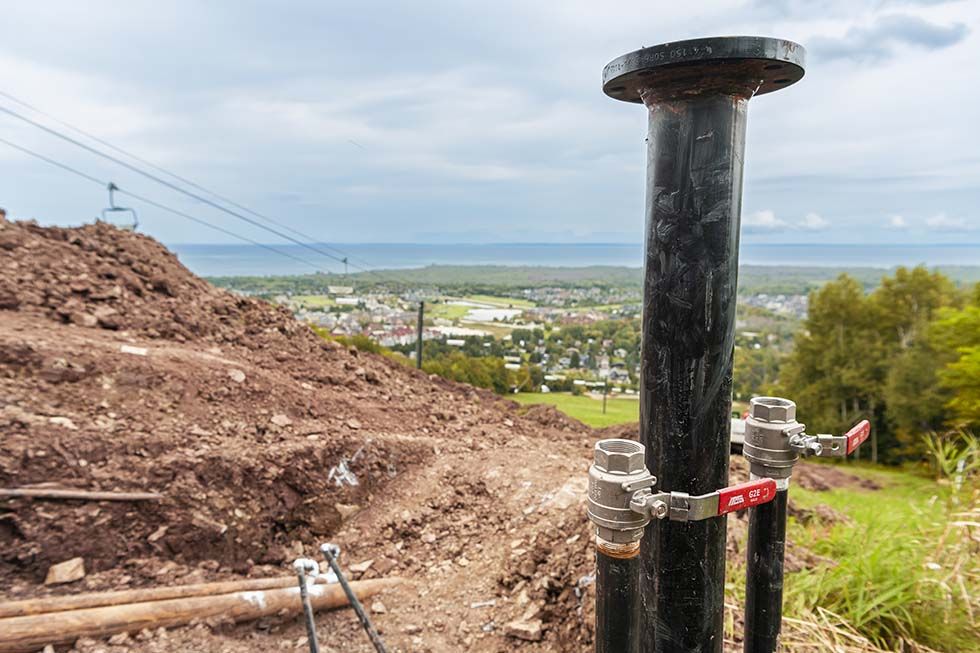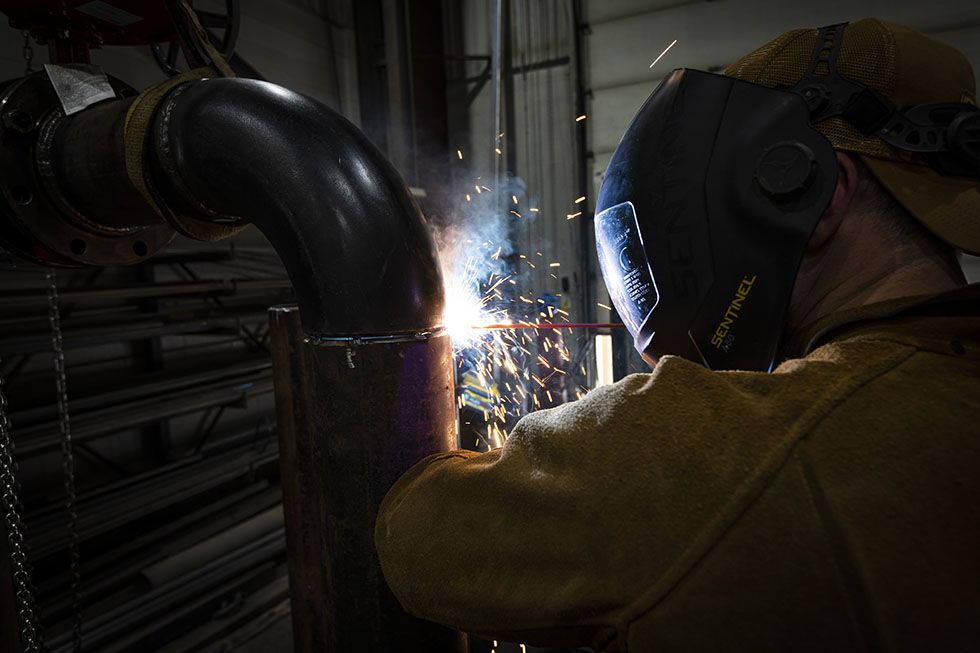 The first stage of the multi-million-dollar investment includes upgrades to Starting Gate and Rabbit in the north area, Smart Alec and Tranquility in the village pod, and Sunrise in the south pod.
Matt goes on to explain that while Blue currently boasts one of the larger operational systems in North America, with age comes the need for upgrades in nearly every facet of snowmaking. "The resort is replacing its automation system and modernizing on-hill control mechanisms, valves, and piping. A key improvement is the reduction of spacing between snow guns, from an average of 50 meters (sometimes even further apart) to a mere 25 meters—this change not only enhances snow production but also expedites the grooming process, as machines won't have to push the snow as far." 
Phase one of the multi-million-dollar investment began during the summer and fall, with an initial $1.2 million investment. Key areas, such as Starting Gate and Rabbit in the north, Smart Alec and Tranquility in the village pod, and Sunrise in the south pod, have already benefited from these enhancements. This phase included the construction of three new valve houses on-mountain, the renovation of six existing valve houses, installation of new automation systems and the installation of new snow guns—these new additions join the existing fleet of approximately 750 snow guns scattered across the resort. In the spring, Blue plans to continue the upgrades by focusing on Cruiser and Dr. Doug, as part of a three to five-year plan to fully realize the potential of these improvements. 
Already known for an extensive trail system and record number of days open, Blue is on a mission to elevate its snowmaking capabilities to unprecedented heights. The goal is clear: make more snow, more efficiently, and with a strong focus on adapting to the changing climate. With their forward-thinking snowmaking upgrades, they're poised to create a more efficient and enjoyable skiing and snowboarding experience for visitors, no matter what Mother Nature has in store. This season, the game has changed, and Blue Mountain Resort is leading the way. E