Escarpment® Magazine is published four times a year by Georgian Bay Living -Escarpment Magazine Inc. 90,000 copies are distributed free of charge to hotels, shops, clubs, businesses and services all throughout Simcoe, Grey and Bruce Counties. Paid Subscription holders have guaranteed mail delivery. To subscribe, CLICK HERE
A Brief Summary of the Company, Georgian Bay Living-Escarpment® Magazine Inc.
Escarpment® Magazine has travelled an interesting road over its first three decades. Several name changes have occurred and the personality has matured, becoming far more sophisticated, growing in size and scope with increased readership and appeal. Gerry Baker was the founder of 'The Collingwood Condo' back in 1987. It was a small, 8 page, black and white, monthly periodical with a friendly, personal feel that was intended to keep readers in the know about everything that was going on up here in "Ski Country. It was the first of its kind in the region and was mailed directly to the city homes of Private Ski Club members who had second residences here. In 1989 when illness took Gerry's life, his wife Joanne bravely kept it in the family, took the reins and ran the business successfully for the next 8 years, and eventually sold the business to Deena Dolan Findlay. Today, Georgian Bay Living – Escarpment® Magazine Inc. owns a reputation as one of the top publications in the region. The Escarpment® team have continued to capture the hearts of locals, visitors and part-time residents by constantly producing a publication stamped with unmatched style.
Escarpment® Magazine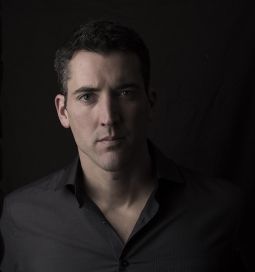 Clay Dolan joined the masthead as Lead Photographer in 2006 and now also acts as Associate Publisher. The content and photography Clay produces is upbeat, positive, inventive and imaginative. Many of Clay's editorial ideas such as his athletic feature articles and stunning Food, Home and Fashion pages have become legendary.
"After nearly 30 years much has changed but much has stayed the same," explains Clay. "From 'Collingwood Condo' to 'Condo & Chalet' to 'Southern Georgian Bay Living' to 'Escarpment® Magazine', what began as a small, family-owned and operated business is still that and the original integrity has remained intact. We promote local shopping, eating and adventuring. Escarpment® has the BEST editorial-to-ad ratio in the region. We strive to keep each issue below 50% advertising—featuring upbeat, well-researched and written, informative articles that are relevant to the readership."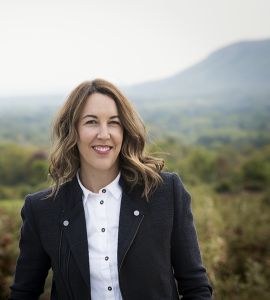 Editor-In-Chief, Cara Williams spent over 15 years in the Snow Sports industry as a ski guide/coach in British Columbia as well as a freelance travel writer, for SBC Skier Magazine, ESPN Online, Powder Magazine, and has been an ongoing contributing writer for Escarpment® since 1998. Formerly the Executive Director of Freestyle Skiing Ontario, PR & Communications Director for Mountain Sports International and Sponsorship & Activation Manager for Alpine Ontario Alpin, Cara brings a vast knowledge of targeted marketing, social media, and communications to Escarpment®.
"With interesting, informative articles and some of the best photography in the region, we present a magazine that is visually stimulating and entertaining, ensuring that each issue of Escarpment® is devoured by our readers," explains Cara. "Quality in every aspect is key. Throughout the evolution of our publication, we have experimented with different printing techniques. We use only the best paper, ink and binding method to give our magazine the finest possible upscale presentation — more expensive to produce, but worth it. Escarpment® is a superior product that people are proud to display on their coffee tables and in their guest bedrooms. This directly translates to impressive return on investment to our advertisers."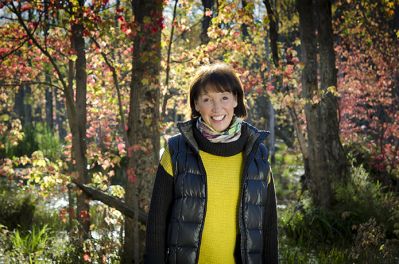 Deena Dolan Findlay purchased the company in the Fall of 1998. "I knew nothing about computers or producing a magazine but was armed with a passion for this region, an understanding of marketing and customer service and an artistic vision of how I wanted the publication to look and where I wanted to see it grow." remembers Deena, "I decided right from the start that every cover would be a painting of mine— an easy decision, but there was so much more to learn."
Deena is Chief Graphic Designer, Art Director and is responsible for all aspects of Layout and Production as well as stunning ad creation.