About Us
For nearly four decades, Escarpment® Magazine has remained the cherished original lifestyle publication in Simcoe, Grey, and Bruce Counties. Renowned as a must-read, Escarpment has captured the hearts of locals, visitors, and part-time residents alike. We've achieved this by consistently delivering a supremely entertaining publication infused with unmatched style and genuinely original content.
Escarpment Magazine, proudly published four times a year by Georgian Bay Living – Escarpment Magazine Inc., reaches an impressive circulation of 22,000 copies for each issue. These copies are thoughtfully distributed free of charge to hotels, shops, private ski and golf clubs, esteemed businesses, and essential services throughout Southern Georgian Bay, the Bruce Peninsula, and beyond. For our devoted readers, we offer paid subscriptions with guaranteed mail delivery to ensure they never miss an issue. To subscribe, CLICK HERE
History
Escarpment Magazine has travelled a fascinating road over its first three decades. What began in 1987, 'The Collingwood Condo' was an eight-page, black and white, monthly periodical produced by Gerry Baker. The first of its kind in the region, this publication's friendly, personal feel kept readers in the know about everything that was going on in "Ski Country". In 1989 illness took Gerry's life and his wife Joanne bravely took the reins, running the business successfully for the next eight years. In 1998 Deena Dolan Findlay bought the company, changed the masthead and for the next 22 years established Georgian Bay Living – Escarpment Magazine at the top position in the region with an esteemed reputation – "It's the one everybody reads."
Today, The Escarpment team headed by Owner/Publisher, Clay Dolan (Deena's son) has soared the magazine to new heights of sophisticated excellence. World class, editorial content combined with breathtaking photography and artfully, imaginative layout-design, it is absolutely this region's critical link to local style, culture and recreation.
Meet the Escarpment® Magazine team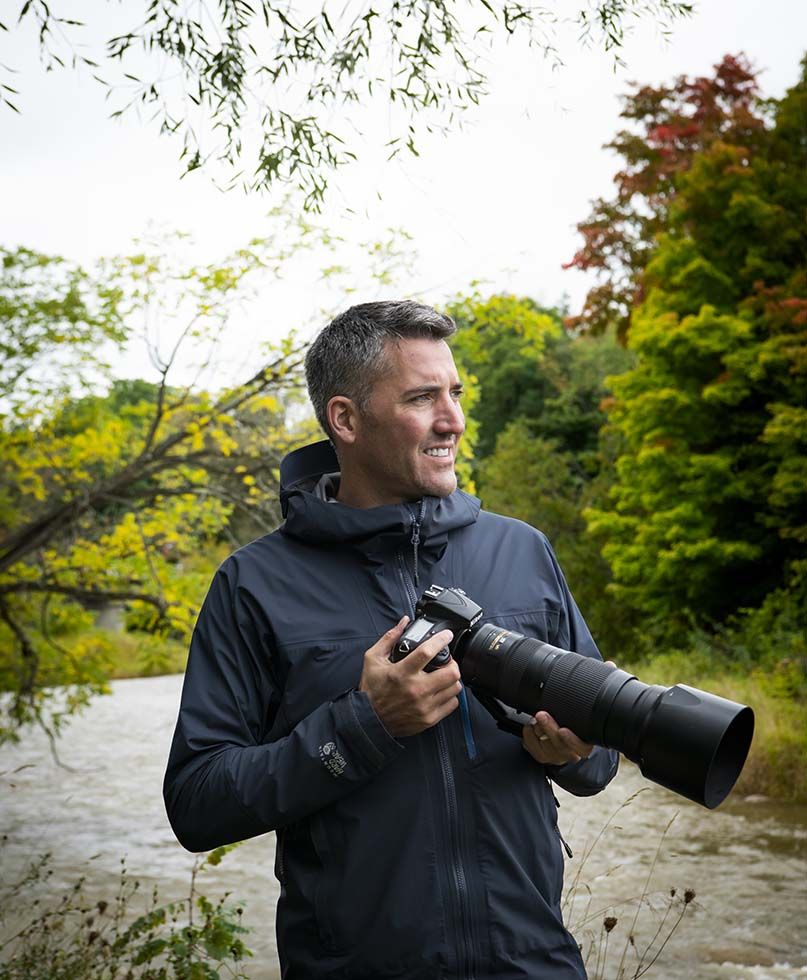 Clay Dolan
Publisher/Owner
Clay Dolan joined the masthead as Lead Photographer in 2006. The content and photography Clay produces is upbeat, positive, inventive and imaginative. Many of Clay's editorial ideas such as his athletic feature articles and stunning Food, Home and Fashion pages have become legendary. Clay purchased Escarpment Magazine in 2016, and is now the Publisher and Owner. "From 'Collingwood Condo' to 'Condo & Chalet' to 'Southern Georgian Bay Living' to 'Escarpment Magazine', what began as a small, family-owned and operated business is still that and the original integrity has remained intact," says Clay. "Quality in every aspect is key. Throughout the evolution of our publication, we have experimented with different printing techniques. We use only the best paper, ink and binding method to give our magazine the finest possible upscale presentation — more expensive to produce, but worth it. Escarpment is a superior product that people are proud to display on their coffee tables and in their guest bedrooms. This directly translates to impressive return on investment to our advertisers."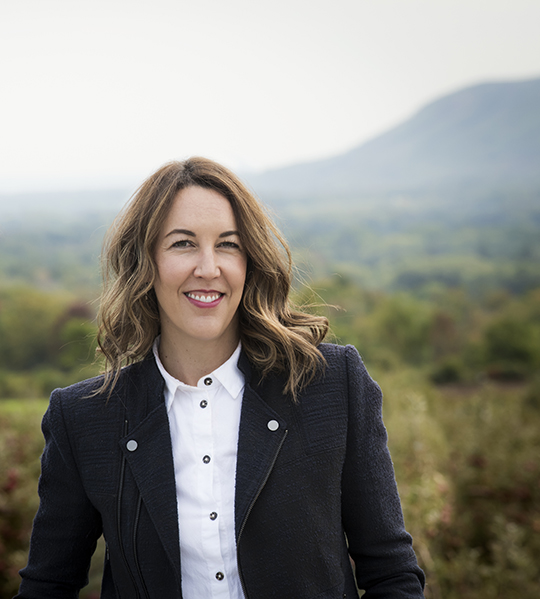 Cara Williams
Editor-In-Chief
Editor-In-Chief, Cara Williams combines her love of adventure with her passion for storytelling. Raised with the scenic backdrop of Georgian Bay, Cara has honed her craft in bringing the essence of life on the Escarpment to readers, offering them an authentic glimpse into its beauty, culture, and adventures.
Cara has been at the helm as Editor-In-Chief since 2016, building upon her earlier role as Assistant Editor from 2012. Her articles, including noteworthy pieces like "The Last Lightkeeper," "The Snow Must Go On," "A Changing Landscape," "Protecting the Harvest," and "The Women of Thornbury," have not only resonated with readers but have received recognition from community leaders. In her own words, "Our mission goes beyond just delivering content; it's about forging a deep connection with our readers, a bond that's nurtured through a blend of insightful articles and captivating visuals. Every issue of Escarpment is a labor of love that ignites the curiosity of our readers, leaving them hungry for more."
Before Cara found her calling in the world of publishing, she was immersed in the world of Freeskiing, dedicating over a decade to guiding, coaching, and competing across the globe. Her journey led her to the role of PR & Communications Director at Mountain Sports International, a renowned sports marketing company based in Utah. During this time, Cara's writing talents shone through as she contributed to esteemed publications like ESPN Online, Powder Magazine, SBC Skier Magazine, all while maintaining her steadfast commitment to Escarpment since 1998.
Even as Cara pours her heart into Escarpment Magazine, her love for skiing remains as deep as the powder she once carved. She actively connects with the skiing community as a co-host of The Next Turn Podcast. She is also a member of Blizzard/Tecnica's international Women To Women initiative, championing women in outdoor sports.