Words by Jody Wilson . Photos by Clay Dolan & Jody Wilson
March 2020, the World Health Organization (WHO) declares a pandemic with the spread of the COVID-19 virus and the world as we currently knew it changed, a moment we will never forget. A time when companies acted quickly to get employees working from home, a time when hospitals and essential front-line workers exposed themselves to the deadliest virus since the Spanish flu, a time many businesses struggled to pay their rent, but also a time smaller local business began to grow and thrive. With all the changes and uncertainty to our normal way of life, it's hard to see where the bicycle fits into all of this.
Throughout history the bicycle has played an important role in modern society. Examples include its role in World War I as well as its involvement in the Women's Liberation Movement. It shouldn't come as a surprise that during a pandemic, the simple bicycle is playing an important role in keeping people safe and healthy, both physically and mentally.
The bicycle plays a very important role here in the Southern Georgian Bay area. In fact, this area is widely known for its "work where you play" mentality. This mantra has aided in the development of the cycling community both on the road and off. Locals utilize the endless trail networks for commuting and leisure riding, while mountain bikers and roadies spend countless hours on the great single track and endless road network around the region. With numerous bike shops and cafes that cater to the local cycling industry, there's no doubt the COVID-19 virus will have an impact on the local cycling economy. Here's what's been going on locally during the last few months.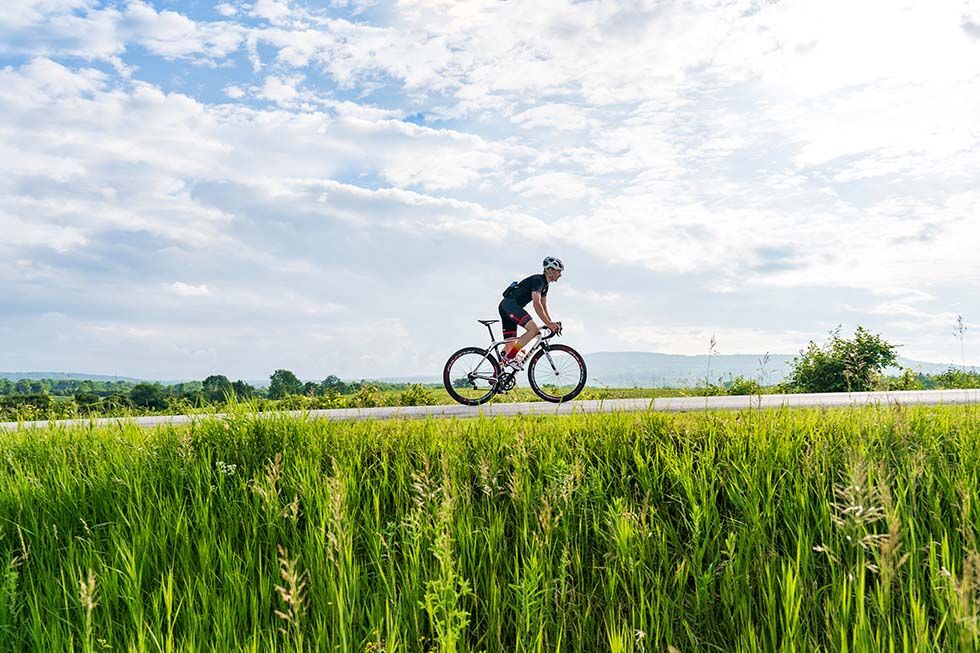 In March, during the beginning of shutdown here in Canada, many local bikes shops found themselves dealing with the uncertainty of what was to come. By mid-March the Ontario Government deemed bike shop as an essential service and many responded quickly, providing curb side pick-ups and drop offs for repair. "The industry flipped virtually overnight with a massive surge of interest," says Neil Gold, a local cyclist as well as the Canadian Sales Manager, Cycling Sports Group. "Kids needed bikes that fit, parents had neglected to maintain their bikes hanging in garages or sheds. Commuters avoided public transit. The demand for service skyrocketed and sales boomed!" Add to this homeschooling and spring/summer temperatures and you have the perfect set up for a mini family getaway from the home, all on two wheels.
The rush in bike sales and tune-ups posed operational challenges for the local shops. In speaking with Kris Baumgarten, owner of Kamikaze Bikes in Collingwood, he mentions that as the warm weather started to arrive, up to 30-40 people dropped off bikes each day, and it didn't stop. Add to this supply chain issues and it has been a very challenging time for getting parts and accessories for customers. Baumgarten also mentioned that it is hard to find a bike between $300 to $1500, as everything in that range is out of stock. Anyone looking will have to wait until the fall, when the industry can catch up to the demand.
At Squire John's, where traditionally a customer would wait a day or two for a tune up, there is now a one or two week wait. In speaking with Shane Kilfoyle from Squires, this unheard of wait time can be attributed to the number of seasonal residents who remained in the area after the ski season ended abruptly in mid- March. With this came bicycle tune ups as well as new set ups for all ages. Kilfoyle mentioned that in the course of two months, hardworking staff had pushed through a summer's worth of bike fittings, sales and service.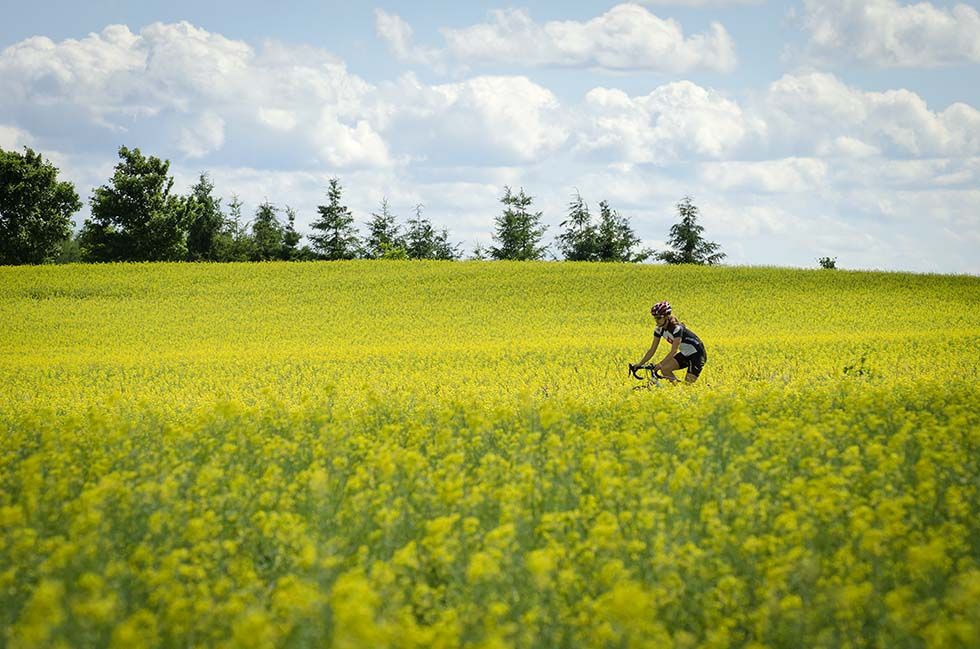 Everyone knows that coffee shops and cycling come hand in hand. Many of the local hot spots have remained open to cyclists, but others, due to size restrictions and social distancing have come up with creative ways to make this happen. "It is no secret that anything bicycle related has been in great demand through COVID," says Darren Smith of Smitty's Bike Shop in Thornbury. "Smitty's is seeing business we have not seen before and the demand for bicycles is outweighing the supply chain." Kimberley General Store has conducted 90% of its business as curbside pickup. For the months of March through May, a hand-written sign hung on their door thanking cyclists for all the years of business, but during these times, their priority remained providing groceries and essentials to the locals of the area. At the end of May, Kimberley General Store placed a water cooler just outside the entrance for cyclists to refill their water bottles and they are working on a plan to have goodies and drinks available for the summer season. Ravenna Country Market has remained open and welcomes cyclists and requires them to use hand sanitizer and follow the arrows on the ground if they want a hot cup of coffee and a butter tart. There is a limit of five people allowed in the store at a time to maintain social distancing. Over in Creemore, the bike rack remains in front of Affairs Café and all the pastries are available to cyclists, but only two people may enter the café at a time.
The road cycling community faced many changes in the early days of COVID and many riders found them- selves riding solo on the road or inside on trainers. The Collingwood Cycling Club (CCC) belongs to the Ontario Cycling Association (OCA), and all of their organized weekly rides require sanctioning from the governing body. In March, the Canadian Cycling association advised that there would be no group activities as governmental guidelines could not be followed while group riding in the traditional manor. Fast forward to the end of May and the OCA rolled out a new set of guidelines which allow cyclists to ride in groups of five or less as long as the social distancing rules of two meters or more was kept between riders. The CCC realizes that it is virtually impossible to hold a group ride under these guidelines, so they will continue to wait for more direction from the province before the regular weekly rides will resume. "Everything is currently on hold," says Noelle Wansbrough, President of the CCC. Wansbrough indicated that she knows of at least one Ontario based club that has cancelled the season. She explained that the Board of Directors is working to come up with alternative ways to ride, but will resume normal activities once the province has lifted restrictions. Despite this, the CORC Board has taken the COVID times as an opportunity to forge ahead. Despite Thursday nights being cancelled, CORC has been busy constructing new trails and pump tracks for its younger members to build and develop their bike skills. They have also focused their efforts on building key relationships with private land owners, Ontario Parks and Kolapore Wilderness Trails in order to connect local systems and provide CORC members with greater value in the future. The CORC is very excited about a number of upcoming initiatives and have been using their social media platform to help promote shopping locally and helping out their sponsors. In the Month of May alone the CORC membership grew by 350, bringing the number to 500, an obvious indicator that ultimately, they are waiting on response from the OCA as to whether the members will be able to get their money back or defer their memberships until 2021.
The local amateur racing experience has also come to an abrupt stop. Many of the events such as the UCI World Qualifier Blue Mountains Gran Fondo, Sea Otter Canada and all the OCA mountain bike, road and gravel races have all been cancelled or temporally postponed until later this year. In the meantime, the OCA race schedule has been taken indoors to the popular virtual platform, Zwift. Many local cyclists use platforms like this during the winter months to train. 
As popular as road riding is in this area, mountain biking has sky rocketed over the last few years. As the snow melted away this spring, many of the popular trails remained closed. In the beginning of May, as the trails began to dry up, the province started lifting restrictions in provincial parks, allowing riding in places like Three Stage again. 
The very popular Collingwood Offroad Club or CORC, has put its normal Thursday evening mountain bike rides on hold and the restrictions haven't stopped families from riding bikes. Despite all the challenges during these times, the bicycle is helping families spend more quality time together in an active way. For the individual commuting, the mountain biker out on the single track, or the roadie out on the vast network of routes, it provides a mental escape from the everyday challenges. With our cities struggling to find solutions to the over packed transit, emergency initiatives are being introduced to build hundreds of kilometres of bike lanes to get the workforce back to premise. Many individuals, wanting to support our local healthcare system and respect the front-line workers, have found a new love for indoor riding as they stayed inside to ride during the early days of the pandemic. While our local tourism begins to open up and the local bike shops catch up with the built-up demand, the bicycle will remain a very healthy, important part of life here in the Southern Georgian Bay area.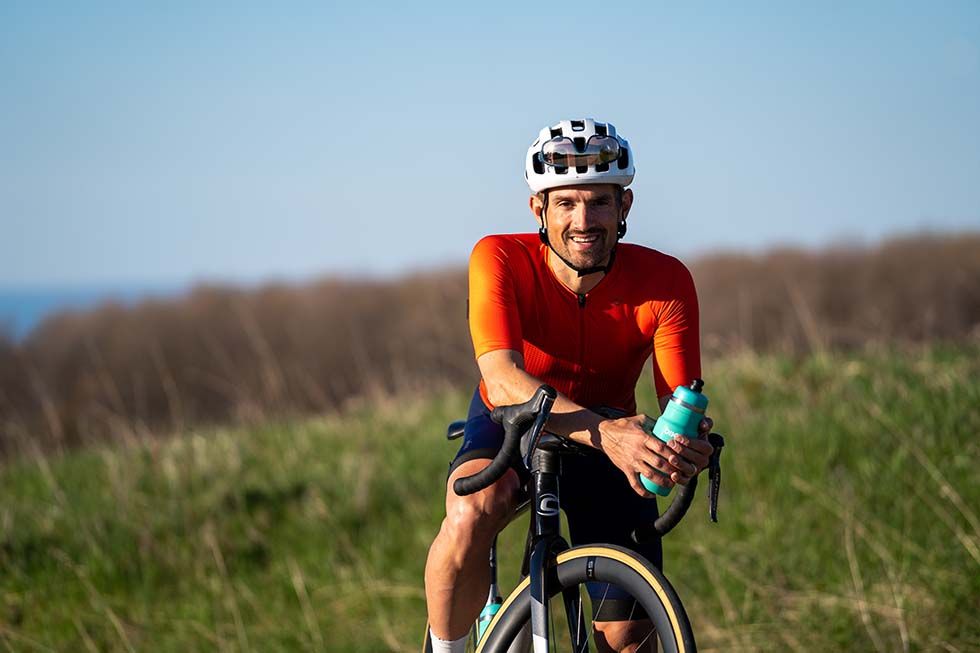 For the most up-to-date information, check resources like the Centers for Disease Control and Prevention (CDC) and www.ontario.ca