KOM (King of the Mountain)
Words by Cara Williams, photography by Caroline Gauthier
Growing up in Oro-Medonte, Gunnar Holmgren was a permanent fixture at Hardwood Ski and Bike's Wednesday night race series. Now, at 22 years of age he is the U23 Canadian National cyclo-cross champion, has represented Canada at seven World Championships and was recently named Orillia's Athlete of the Year.
His ascent has been steady, but the 2021 season was a banner year for cyclist Gunnar Holmgren. With many accolades to his name, including three-time Paris to Ancaster Ontario Champion and Junior National cyclo-cross Champion, Gunnar captured the 2021 U23 Canadian National cyclo-cross title in Baie St. Paul, Quebec, then cracked the top 10 finishing ninth at two World Cup races. Now, heading into his first full season racing the UCI Elite Category, I caught up with Gunnar mere hours after he'd flown home from a two-month training camp in Girona, Spain.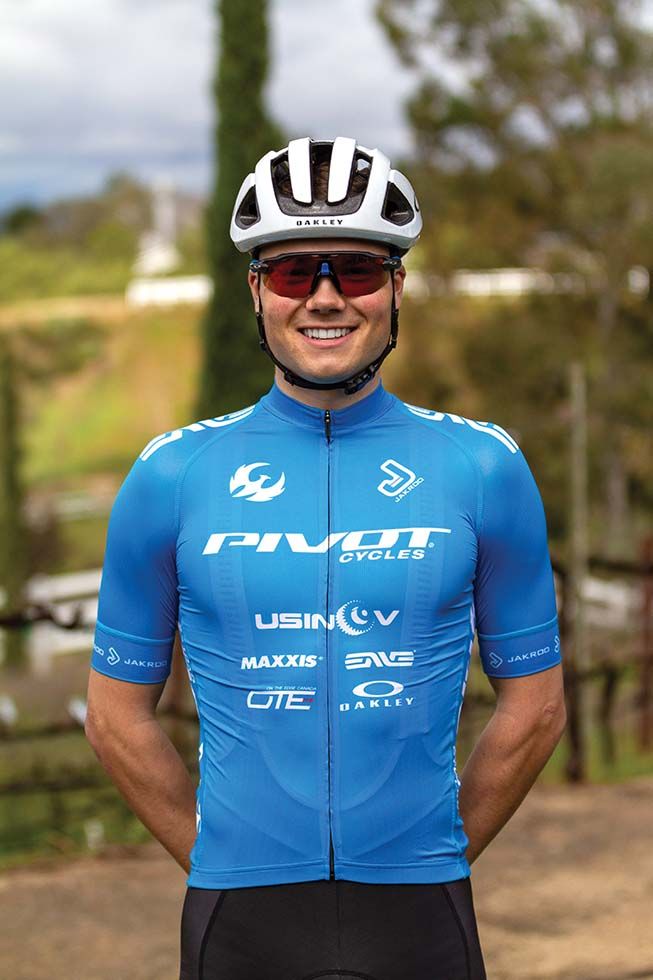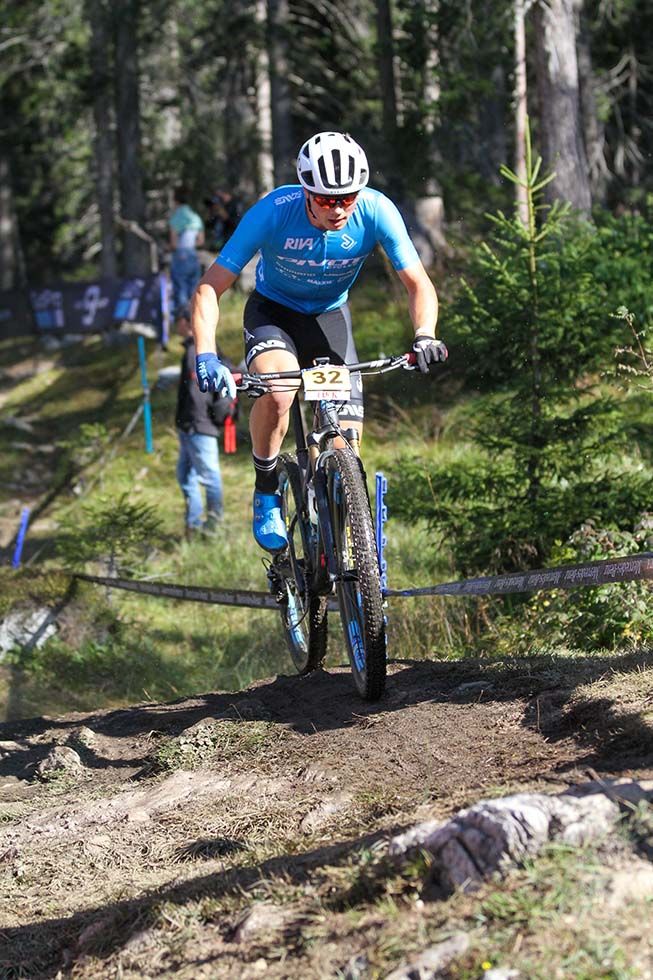 Never heard of cyclo-cross? Neither had I before stumbling across Gunnar's profile a few years back. Cyclo-cross is a brutal cycling discipline that can best be described as an off-road/steeplechase hybrid. Races begin with a mass-start and generally take place on a closed circuit. A fast-paced event, competitors race multiple laps while navigating undulating terrain and man-made obstacles, often dismounting their bikes to run up steep embankments, hop fences and slog through mud and sand. With relatively few cyclo-cross specialists, the discipline lends itself to both mountain and road riders, which makes it an ideal opportunity for athletes to work on their skills and fitness during the winter months.
A graduate of the Hardwood Next Wave cycling team Gunnar currently represents Team Pivot Cycles – OTE. While in Gerona, he and his teammates concentrated on road rides, but snuck in a few mountain bike excursions in preparation for their first World Cup event in Brazil this April. "This is my first year racing the Elite Category and going head-to-head against the best in the world," says Gunnar. "It's a huge step. It's going to be tough but I think I'm ready—I'm excited to work my way up through the ranks. Right now, my goal is to get experience racing with the faster guys and build on that in the coming years."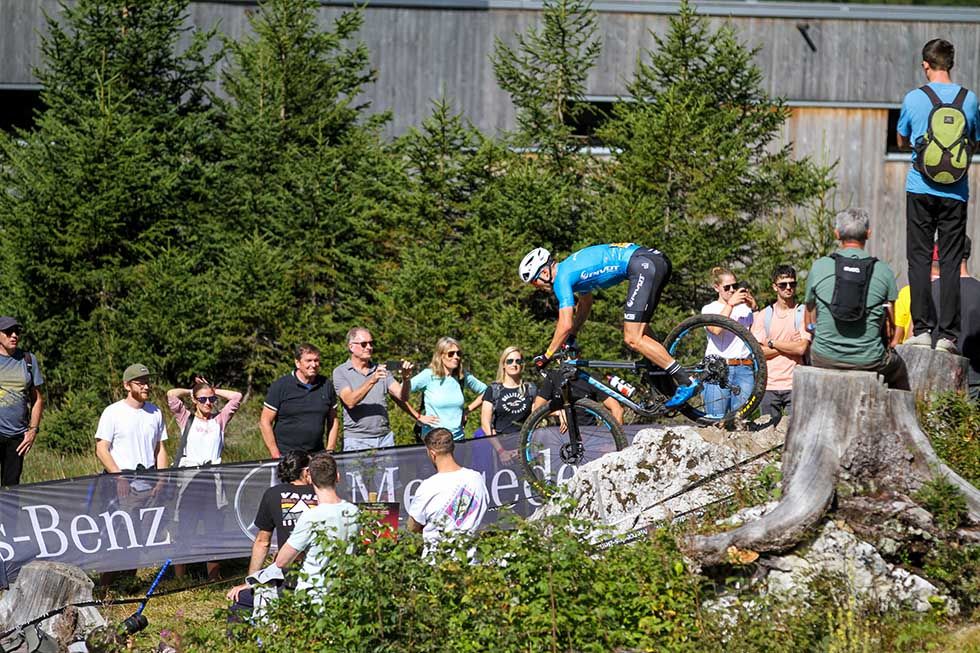 The oldest of five children, Gunnar's parents Lisa and Robert both have deep roots in the sport of cycling. Lisa is a former competitor and Robert is the provincial mountain bike team coach and the national cyclo-cross and mountain bike team coach. The Holmgren's are active members of the Simcoe County Mountain Bike Club (SCMBC), a volunteer-run organization that stewards over 150 km of single-track trail. All five siblings regularly competed at Hardwood Ski and Bike, and attended events around the country. "The way to make it in Canada is to get yourself to the races and hopefully be identified. My parents were great at getting us to where we needed to be." His sisters Isabella and Ava just returned from their first World Championships in Fayetteville, Arkansas, finishing 7th and 8th respectively in the junior women's cyclo-cross division.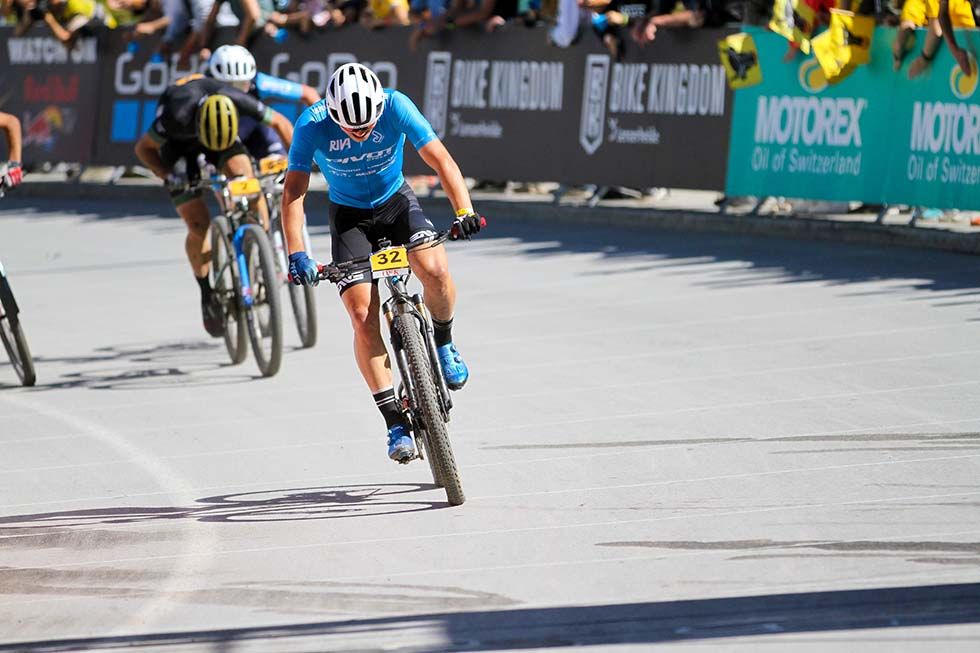 In a sport dominated by Europeans, Gunnar looks up to Belgian rider Wout Van Aert and Dutch cyclist Mathieu van der Poel. Both athletes compete in multiple disciplines including cyclo-cross, mountain bike and road. "I like that they can pick up any bike and be strong. I aspire to be as versatile as those guys." When asked which bike is his favourite he laughs, "I get asked that in every interview. Truth is, I haven't quite decided. I really enjoy racing mountain bike, and cross and road. I enjoy all the aspects of each discipline."
Gunnar credits Lisa and Robert with aiding in his love of the sport; "They didn't push me to take it to the next level, I worked at my own pace. I didn't start racing competitively until I was about 14 years old. We rode together a lot as a family, which was fun. Riding in Oro has taught me all the skills I need to tackle the high-level races. It's a great training ground and so there are a lot of high-level cyclists from here—not just trail riders, but road riders as well. And because my parents both raced at a high level, they understand when we're hurting from training or from a race. We're all there to help each other."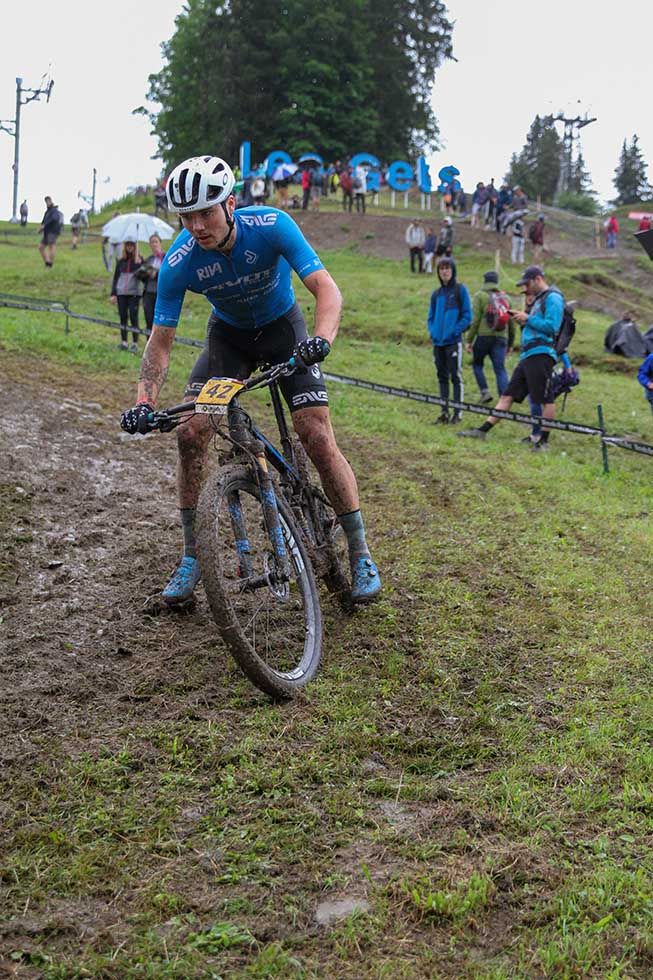 As for the future, Gunnar has his sights set on the 2026 Summer Olympic Games in Paris, France. And judging by his current rate of ascent, commitment to the sport and the fact that he's an absolute wizard on any bike he mounts, you'd be a fool to bet against him—or any of the hightailing Holmgrens.