Nordic Noël

 
By Laurie Severn, photography by Clay Dolan
Looking for an elegant yet uncomplicated way to adorn your holiday home? Consider embracing a Scandinavian-inspired theme.
As the holiday season approaches, I find myself contemplating the ambiance I want to create in my home come December. There are countless ways to adorn your living space for the holidays, but personally, I draw inspiration from the Nordic countries and their tradition of embracing minimal, natural holiday designs.
You've likely heard of "Hygge" in recent years, a Danish concept that revolves around comfort, relaxation, and savoring life's simple, meaningful moments. This concept heavily influences Nordic design, characterized by its modern yet minimalistic approach, use of lighter wood tones, clean lines, and the integration of functionality without clutter.
It's important to note that simplicity doesn't equate to a lack of style or colour. Instead, it involves a deliberate selection of statement pieces and accent colours to craft a warm and inviting holiday atmosphere.
With this philosophy in mind, I've compiled a list of ways to infuse Nordic style into your home this holiday season.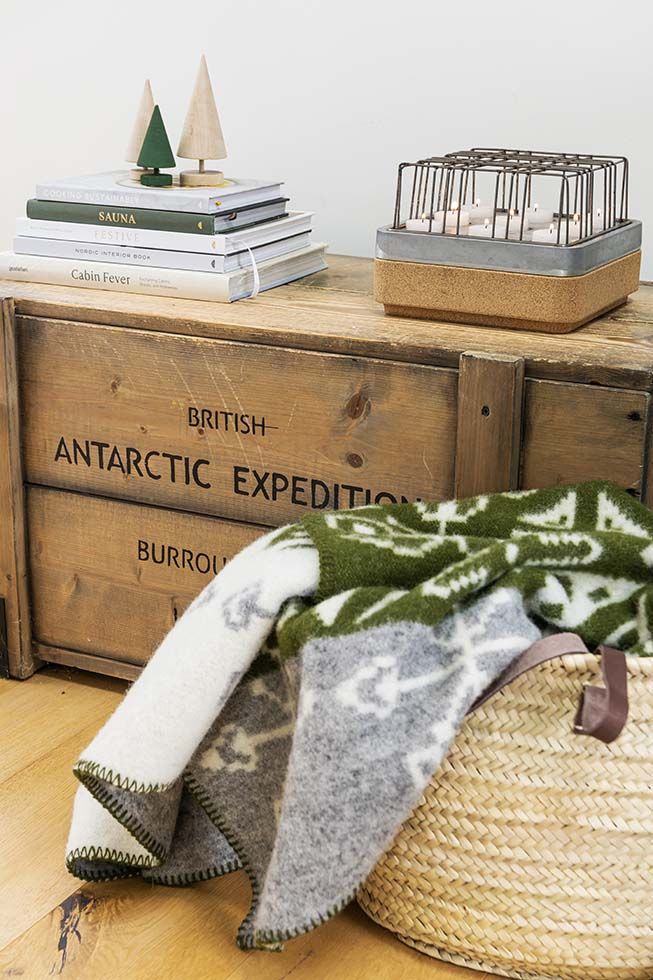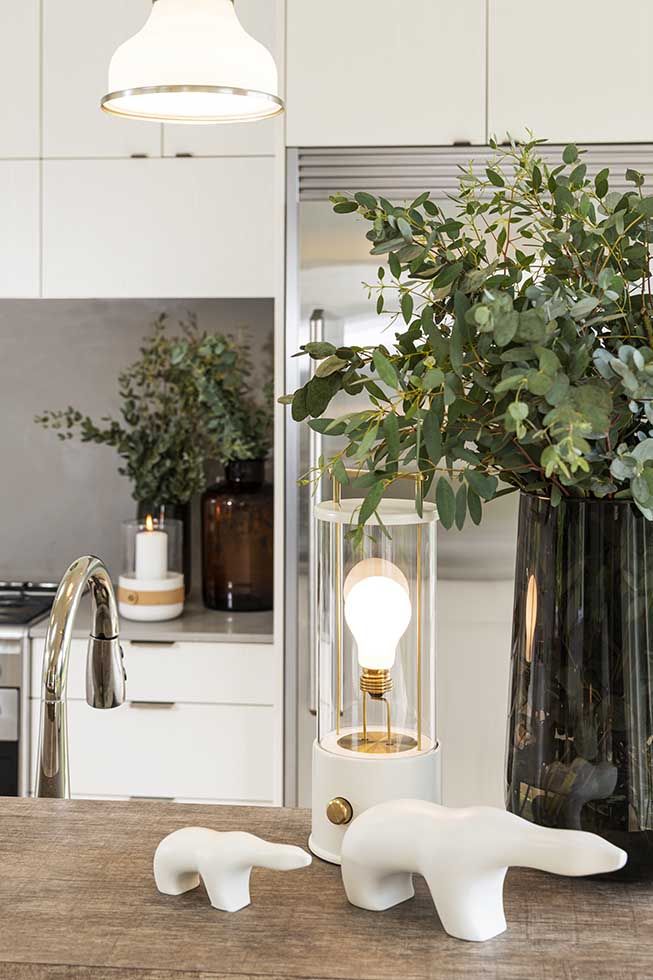 1. Embrace Simplicity:
Scandinavian decor celebrates the "less is more" mantra. Consider reducing the number of decorations and allowing a few captivating pieces to take center stage. In my own home, I focus on curating standout items that can elevate spaces like the kitchen island, coffee table, or bookshelf. These Norwegian polar bears, for instance, make a delightful choice, especially when paired with elegant wireless lanterns that cast a warm glow during the long winter nights.
2. Prioritize Sustainability:
Growing up in an era dominated by plastic, I've shifted towards decorating with natural materials such as glass, wood, linen, and paper. I wrap my gifts in brown craft paper, tie them with twine, and embellish them with pinecones, evergreen sprigs, or dried oranges. Not only does this look stunning beneath the tree, but it's also eco-friendly, as everything can be composted.
3. Incorporate Handmade Elements:
While many of us lack the time to craft our own decorations, I manage to dry some oranges in the oven each year for use in garlands and table arrangements. The scent while they're baking is simply heavenly, and I reuse them season after season.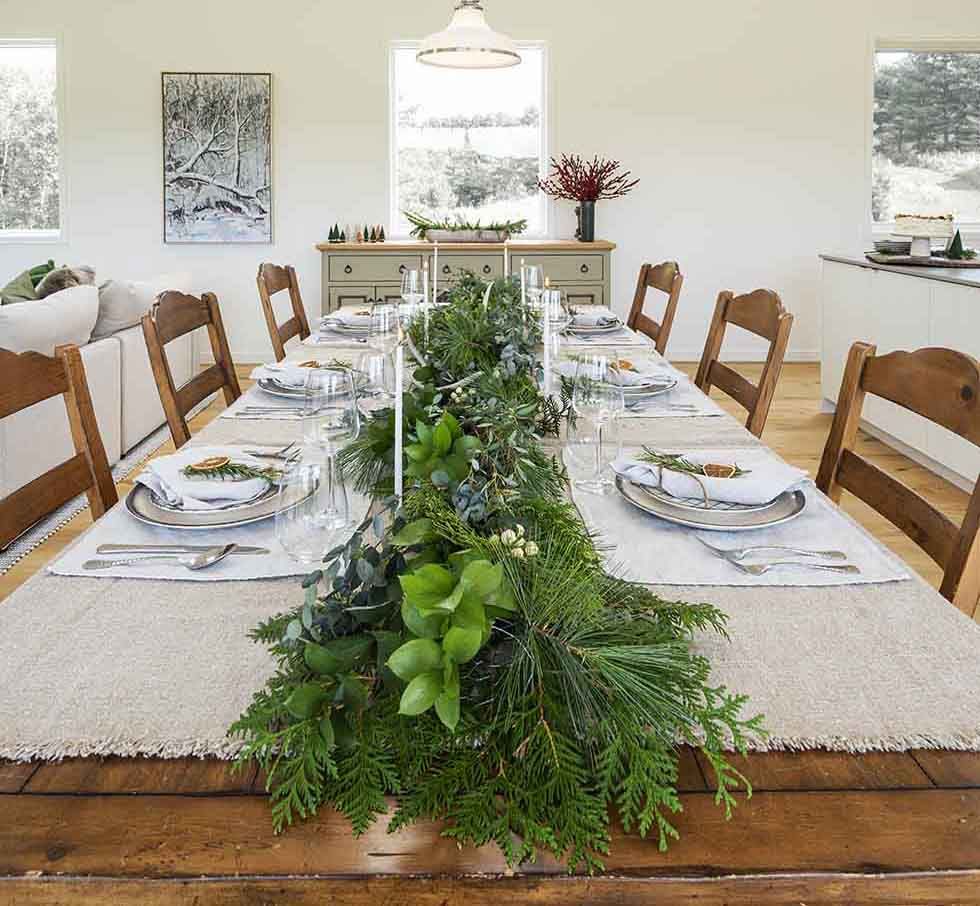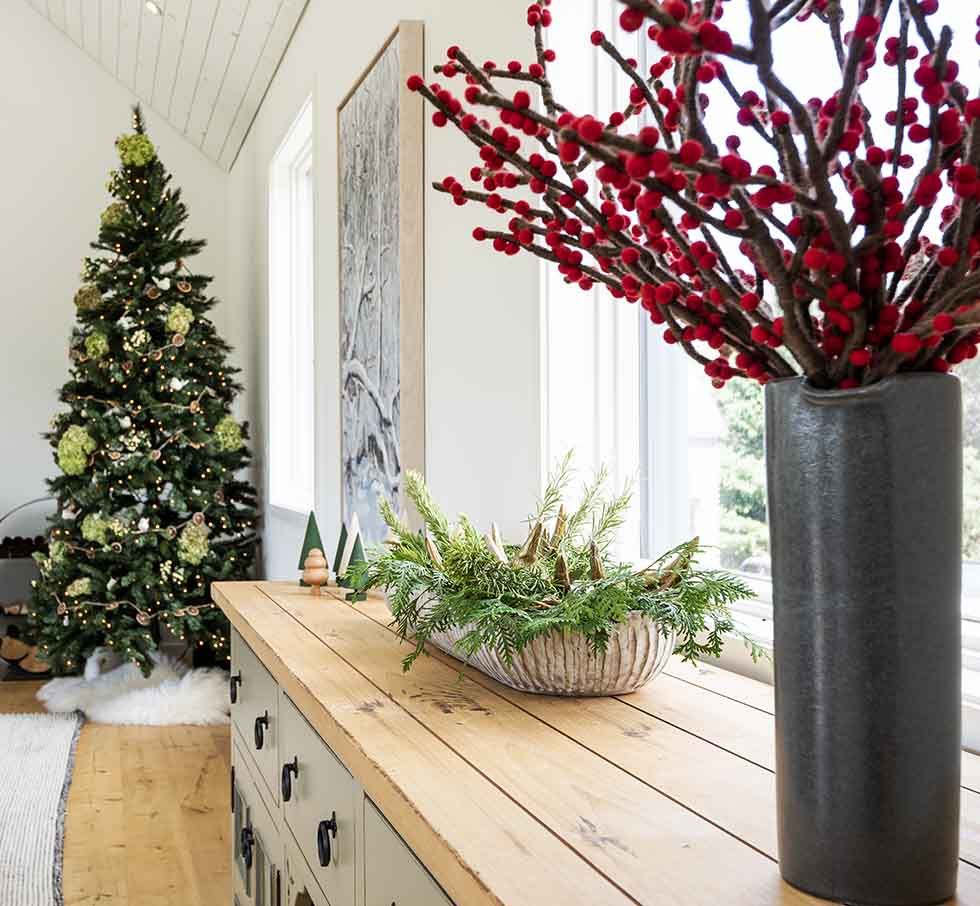 4. Decorate with Greenery: 
Bring the beauty of the outdoors inside. My top tip is to incorporate as much natural greenery as possible. I forage for cedar, pine, dogwood, and gather various elements from a local greenhouse, such as hypericum (white berries) and different types of Eucalyptus. Hydrangeas from my garden and interesting twigs collected from roadside walks also find a place in my Christmas displays. Get creative – you can craft your garlands and wreaths using abundant foraged grapevine. Enhance faux garlands or wreaths by intertwining natural greens with floral twine. 
5. Illuminate with Candlelight: 
Every year when I visit Scandinavian countries, I'm struck by the widespread use of candles. They're not reserved solely for holiday dinner tables; they adorn storefronts, offices, and kitchens. Candlelight exudes a soft and inviting glow, creating a cozy atmosphere. Opt for high-quality candles with extended burn times. I adore cone-shaped candles, which, when grouped on a table, resemble a charming forest. If you have children or pets, place them on a safe surface like a sideboard, front hall console, or kitchen island. 
While white candles are ubiquitous in Nordic decor, I like to introduce a touch of colour that complements the room's palette or adds vibrancy to neutral spaces. If you opt for white, cluster them together for a curated look.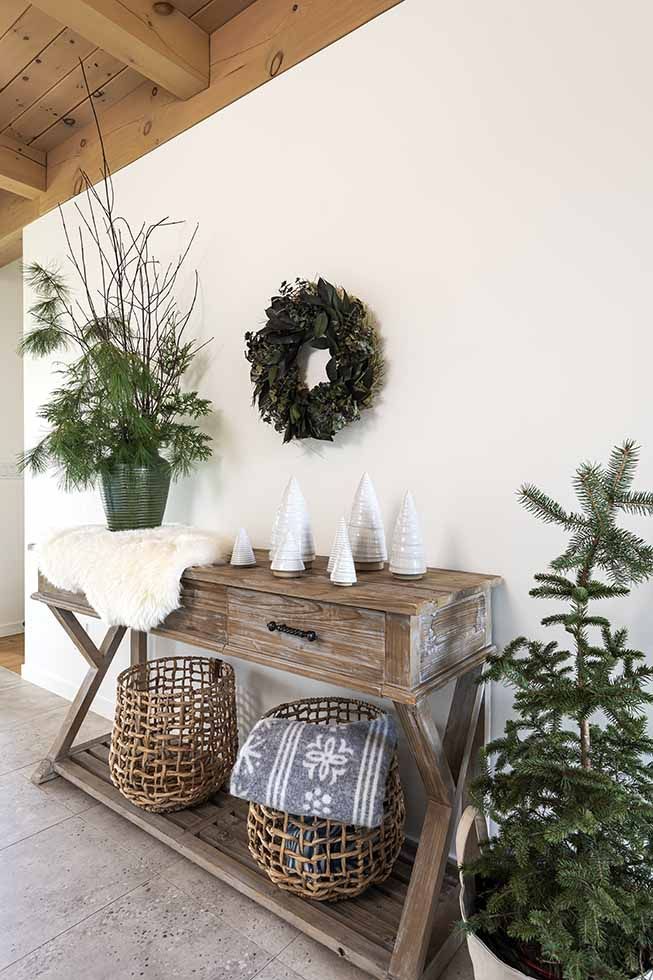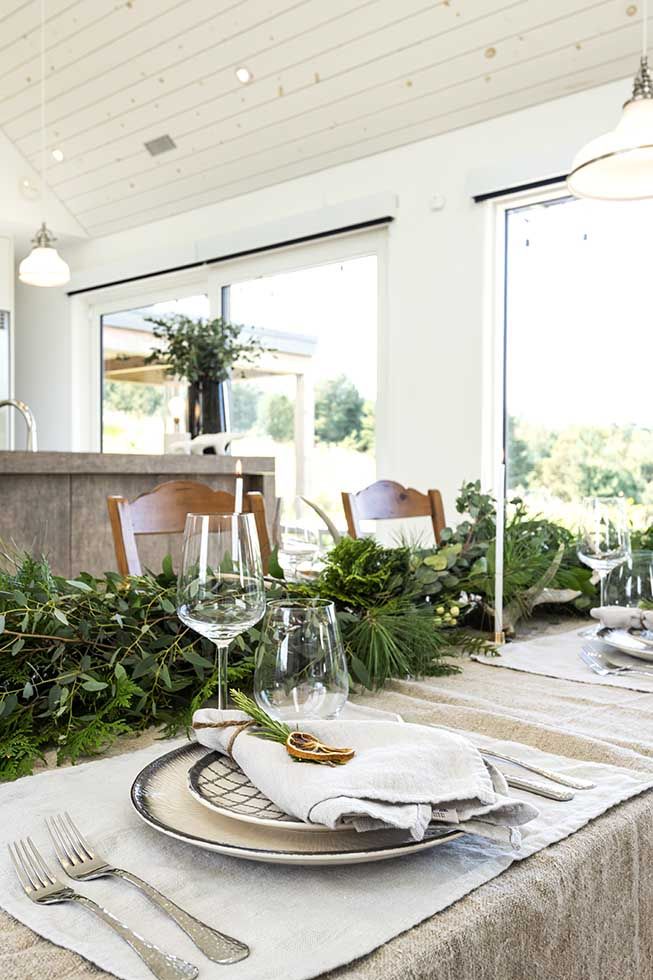 6. Embrace Natural Textures: 
Layering natural textiles is key to achieving a beautifully textured look for the holidays. This can be effortlessly achieved by combining different fabrics in similar shades, creating a sense of Nordic coziness. Start by incorporating various textures like sheepskin, wool, linen, and velvet on your sofa or lounge chairs, and don't forget to add plenty of throws for those chilly evenings. 
On the dining table, I begin with linen table linens, placemats, and napkins, combining heavier-weight tablecloths with lighter-weight placemats and napkins. The Swedish have taught me the art of layering different linens, tablecloths, runners, and placemats in complementary colours or patterns. 
Achieving a Nordic winter wonderland in your home is entirely attainable with thoughtful effort. Follow these guidelines for a pared-down, minimalist decor approach, make your selections mindfully, incorporate candlelight, and don't forget about sustainable greens and foraged branches. E 
Laurie Severn, a stylist and retailer, can often be found at her stores, Lagom Design Shop or Heirloom142 in the charming village of Creemore, ready to assist with your decorating projects.