In 1937 the White Trillium (Trillium grandiflorum or "large-flowered" Trillium) became the province of Ontario's official floral emblem. The flower blooms in late April to early June and can be found throughout the forests of the Escarpment. The only trick is knowing where to look.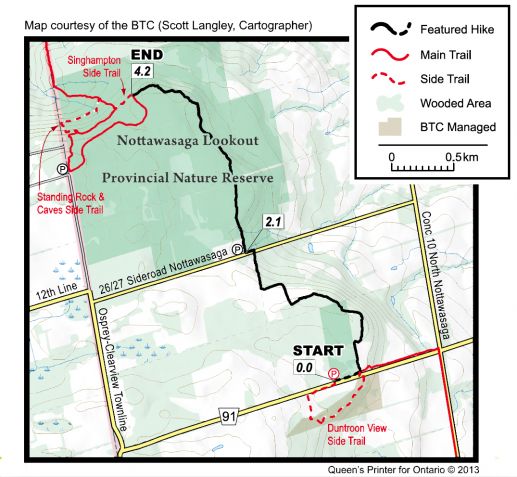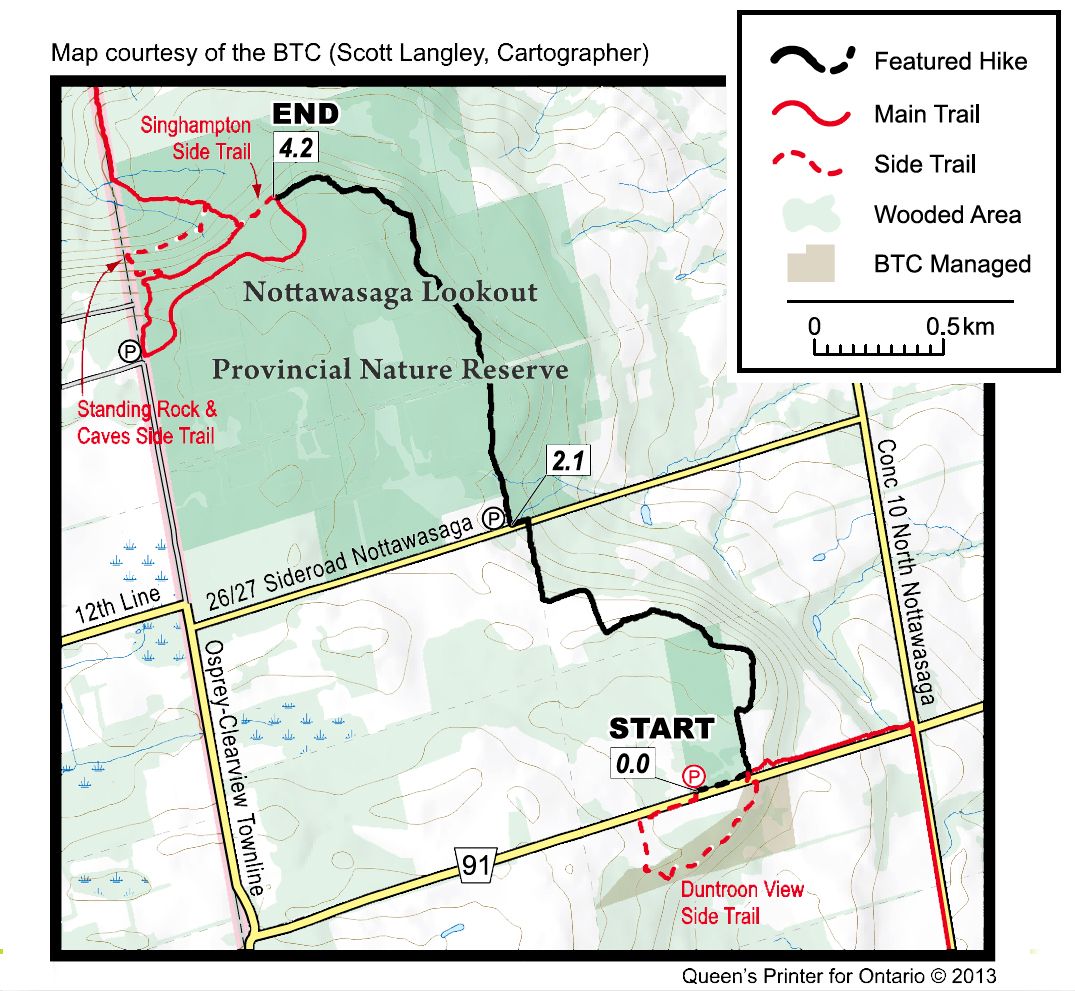 The Nottawasaga Lookout Provincial Nature Reserve has some of the most spectacular displays of Trilliums in our region. The Bruce Trail runs right through the Reserve, as it skirts through the forest and along the bluffs, providing incredible views of Collingwood and the surrounding area.
To get there from Blue Mountain, follow Grey Rd 19 through the traffic circle and right at the lights. Turn left on 6th St and right on 10th Line. Follow 10th as it climbs the Escarpment, then turn right on County Rd 91. There is a parking area on your right.
Coordinates (44.389337,-80.239452).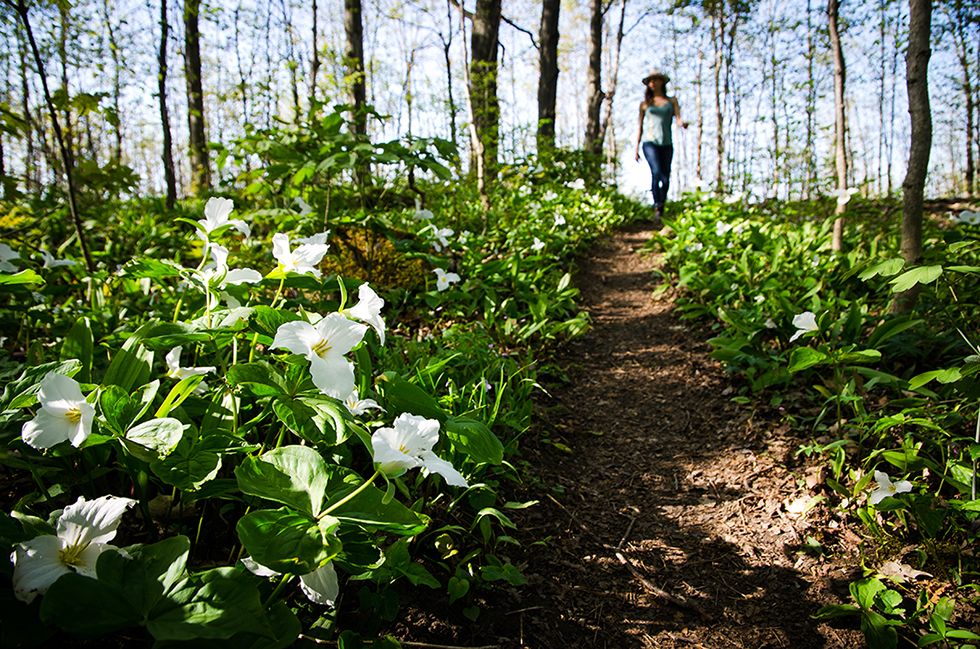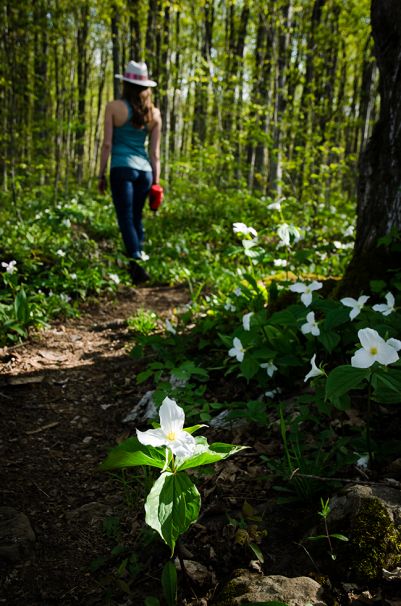 The trail begins through reclaimed farmland, but you will quickly find yourself in the  majestic, mature hardwood forest where Trilliums flourish.
As the main tract of the Bruce traverses along the Nottawasaga Bluffs, it offers quick glimpses of Georgian Bay before you are submerged again in the forest. Eventually you will pop out into an expanisive farm field, with a narrow path cutting straight through the crops. There is a large, stately Maple Tree offering a perfect shady, sanctuary and incredible views. The trail then turns left and skirts the edge of the forest before it plunges back in and the Trilliums begin to come into focus again. Small creeks intersect the trail as it winds through the woods until you come across the steep cliffs of the Nottawasaga Lookout.
It is an 8.4 kilometre "there and back" hike, or you can extend your adventure by exploring the Singhampton Side Trail and over to the Standing Rock & Caves Side Trail.
With easy access and designated parking, the Nottawasaga Lookout Provincial Nature Reserve is the perfect place to find Ontario's official flower.