By Brandon Forder of Canadian Pet Connection
Human  use of medicinal cannabis in Canada has grown by over 800% in the last few years. This has brought an increase in interest and attention regarding the potential health benefits associated with this fascinating plant.
Acceptance for medicinal cannabis in North America is widespread, and growing. No longer is the use of marijuana solely associated with Cheech & Chong culture. Today, cannabis is on the cutting edge of medical science, changing the landscape of healthcare as we know it.
Cannabis is commonly used to treat pain and inflammation. With hip and joint health being one of the most concerning ailments affecting our four-legged best friends, pet owners are now turning to this "super healer" plant as an alternative means of quality-of-life care. Not only are pet owners using cannabis to help Fido's stiff joints, they are also using it to treat everything from anxiety, to seizures, dementia, and more.
How Does Medicinal Cannabis Work?
The cannabis plant contains more than 100 chemical compounds called cannabinoids. THC and CBD are the two predominant compounds sought after by medicinal patients and recreational users alike. THC, or tetrahydrocannabinol, is the psychoactive component in cannabis; it's what gets you high. While THC is a popular choice for many humans, it is toxic for pets and should be avoided.
CBD, or cannabidiol, is the cannabinoid garnishing all of the attention for its wide range of health benefits. CBD is the major healing component in cannabis, and is endorsed by the World Health Organization for its ability to effectively treat forms of epilepsy in humans.
All mammals have an endocannabinoid system, which is a network of receptors and activators located all over the body, primarily in the brain. This network receives transmission signals from cannabinoids throughout the body, and helps to regulate hundreds of physiological functions like pain, sleep, stress, mood, and immune system reactions.
CBD binds to specific receptors, working as both helper and protector throughout the endocannabinoid system.
Is it legal?
Whether or not cannabis-based products will be legalized and regulated for pets anytime in the near future is still yet to be seen. Currently, the biggest legal barrier is lack of government-approved clinical trials. While there is no shortage of anecdotal evidence from joyous pet owners the world over, government bodies in the U.S.A. and Canada have yet to favour trials for pets… until now.
This past August, it was announced that Health Canada has approved clinical trials to research the use of CBD-based products to treat anxiety in animals. The largest cannabis producer in the country, Canopy Growth Corporation, will be spearheading the trials under their Canopy Animal Health division.
Despite the lack of proven research for use in animals, pet owners are still flocking to cannabis-derived products, like oils, tinctures, salves, and treats. As a result, pet retailers are overwhelmed with demand, and oftentimes struggle to maintain sufficient stock.
I guess you could say CBD is selling like potcakes.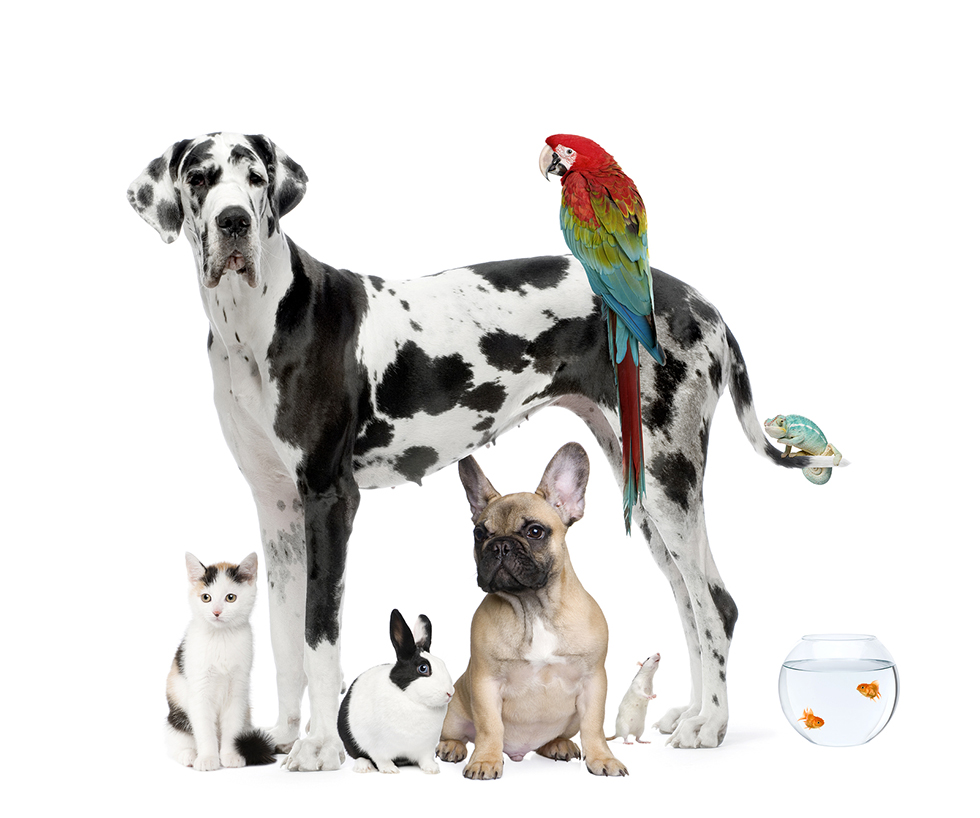 What are the reasons behind the surge in demand from pet owners? The most motivating factors include pets responding poorly to conventional medications, or people simply desiring a more natural approach to their pet's long-term health.
Today, there are numerous commercial brands in Canada and the U.S.A. servicing the CBD pet marketplace. The most common forms of CBD are oils and tinctures, which are administered orally in liquid or capsule form. Other infused options include treats for supplementation, and balms for external use.
The majority of CBD products currently on the market are made with CBD derived from hemp, the sister plant to cannabis. Hemp does not contain THC, and is higher in CBD. Hemp is also cheaper to produce, and unlike cannabis, there are no laws banning hemp in Canada.
Much like anything else in the pet industry, CBD for pets is not regulated. There are no checks and balances in place to ensure these pet-specific supplements are made to a certain standard. It is up to the consumer to do their homework and select the product that best suits their pet's needs. Thankfully, among the many, there are several pet CBD manufacturers using the same highly controlled processes found in the human sector.
While CBD sounds very promising, there is still much research needed to determine the effects of long-term use. As we transition into nationwide cannabis legalization, there will be a need to create similar infrastructure for the pet industry. Access, supply, price, consumption, insurance coverage, and many other factors need to be considered for a sustainable and reputable cannabis-pet industry. Above anything else, the most critical factor here is education. Providing the pet-owning public with balanced, easy-to-access, and research-based information about cannabis is essential.
For the pet industry itself, the sky's the limit when it comes to cannabis-infused products. Don't be surprised if you see CBD-infused pet foods hitting pet store shelves in the near future. CBD-infused catnip toys for anxious cats? What about exotic small mammals like rabbits and guinea pigs? CBD-infused carrot crunchers, maybe.
Hate it or love it, medicinal cannabis for pets is here to stay, and is going to be a big deal for a long time to come. |E|
Brandon Forder is the Vice President of Canadian Pet Connection and is an expert in pet nutrition. You can visit their retail store at 278 Cook Street in Meaford – Next to the Meford Factory Outlet – or order online at canadianpetconnection.ca