Imagine a day filled with brilliant speakers, thought-provoking video and mind-blowing conversation. Taking place Thursday, October 18, at the Gayety Theatre in downtown Collingwood, TEDx Collingwood is a unique gathering in our community that will unleash new ideas, inspire and inform.
Ted x Conferences LLC is a media organization  that posts talks online for free distribution under the slogan "ideas worth spreading." TEDx (x= independently organized TED event) is a local and self-organized event, with the intent of bringing people together to spark deep discussion and connection. The first TEDx Collingwood was initiated by Martin Rydlo and Chris Keleher. The idea to host a TEDx event was sparked when Chris spent time in Tokyo, Japan and attended TEDx Tokyo. "I was always inclined to do my own someday," explains Chris. "So, we started a speaker series, with the goal of getting together some of our Region's thought leaders."
"With busy work and family schedules, we knew we needed the right timing and at least one more person," says Chris. "We ended up together in the car on the way to promote a speaker series event, and Martin was on speaker phone with Heather Korol. At the end of the call, Heather said, 'If you're ever thinking of a TEDx event, I am in'. We looked at each other and knew we had our third. TEDx Collingwood was born. Heather was a great asset to the team, as she not only has event experience, but speaking experience. Heather not only made great contributions to the preparation, but was the event host!"
During the early stages, the trio discovered Brandon Houston of Switch Video in Collingwood had run two prior TEDx events in Chatham-Kent. He jumped at the opportunity to be involved and just like that—three became four. "We each had skills to offer with events, marketing, speaking and technology," notes Chris. "It was the perfect motley crew of people to put on a great event!"
This year's TEDx Collingwood theme is The Japanese word Henkô, which refers to the transformation from one situation (or mode) to a following one, in which there's no return to the original state. "More than any other time in history we are experiencing unprecedented change in all facets of our lives and culture," explains Chris. "From the way we see aging, our food, education, gender and sexuality, communication, commerce, waste, energy, water, and the list goes on." These changes, as Henkô describes, are deeply fundamental to who we are becoming, and we can't go back to our previous reality. TEDx Collingwood will bring ideas about transformation to the stage and asks the question, "What's Next?"
The format of TEDx is a series of short, carefully prepared talks, demonstrations and performances that are idea-focused, and cover a wide range of subjects to foster learning, inspiration and wonder – and provoke conversations that matter. TEDx Collingwood is a non-profit event and all speakers as well as the organizing committee are volunteer based.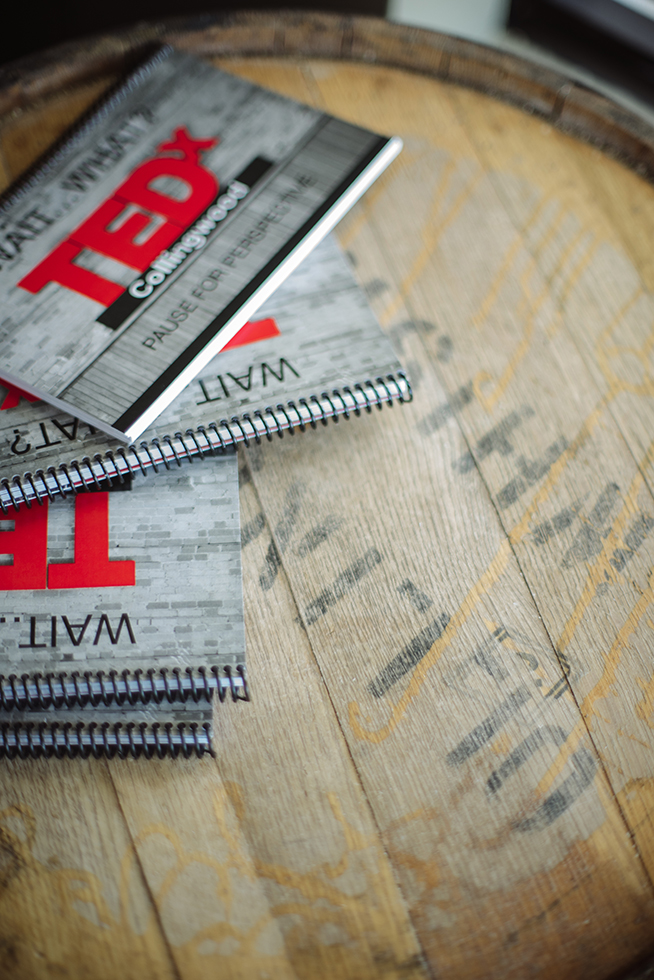 "There is a new group of people making this year happen," says Chris. "Tara Gignac of Stonetree and Matt Jackson of Wordjack have joined me. We had almost 100 applicants from around North America. We have some great local talent, as well as a couple from the GTA and across to the west coast. We also have some great community partners to help fund this non-profit event."
TEDx Collingwood is Thursday, October 18, at the Gayety Theatre in downtown Collingwood. Doors open at 12pm. The conversation will continue at the TEDx afterparty at Crow Bar. Dinner and drinks to be served, as well as live music.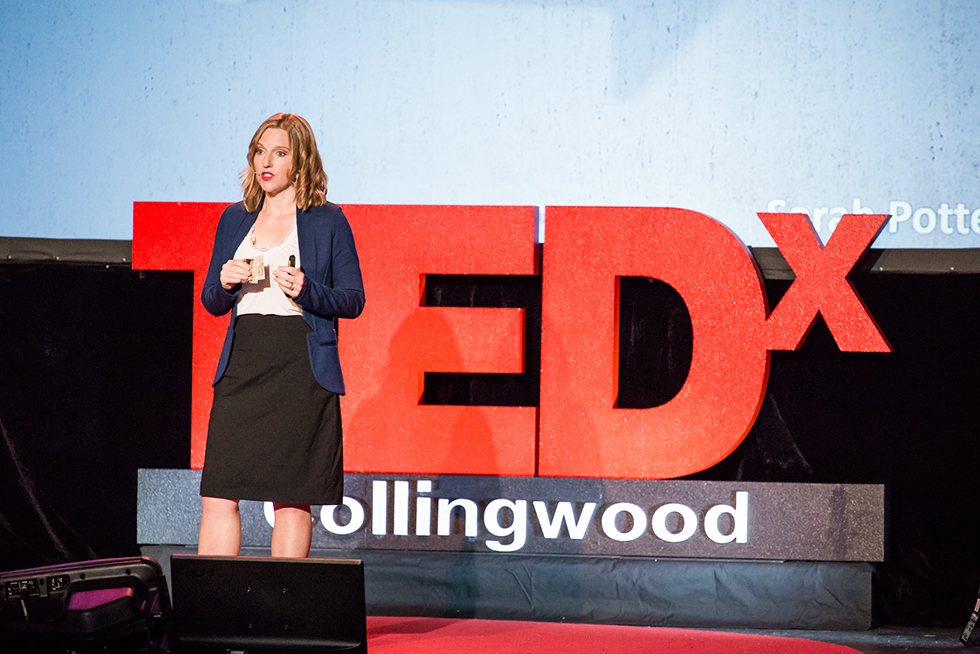 TEDx Collingwood 2018 Presenters
Tyler Boyle – Host and past speaker
Amy Tepperman – Host and past speaker
Chris Clarke – Speaker—family, finance and the future
Tony Cobb – Fish Rich, eat local, water to table eating
Dr. Zayna Khayat – Progression of health care
Gillian Flies – Carbon and the future of farming
Jason Reynar – Shocking Politics & processes with UBER
Jamie Miller – Biomimicry
Elizabeth 'Sunny' McGaw – Personal story of change
Najeeb Khan – Education for the next generation
Franny Wisp – Performer
Dave Loopstra – Performer
Carter Lanes – Performer (12 years old) |E|