Spring Pedals
Words by Jody Wilson, Photos by Jody Wilson & Clay Dolan
I've always loved the transition to spring. There's something about the unexpected warm March days, April showers, May blossoms and the extended hours of daylight that magically brings life back to the outdoors. One of my fondest childhood memories is the joy of getting back on my bicycle after months of being holed up under a blanket of snow. Now, years later I still find immense pleasure in springtime rides throughout the Georgian Triangle.
In Simcoe County alone there are 1,023km of road cycling routes, 320km of rail trails, 207km of mountain bike single track and 21outdoor repair stations. This spring, Cycle Simcoe will be unveiling their section of the Great Lakes Waterfront Trail, while the Collingwood Off Road Club (CORC) is clearing more trails and providing education to riders of all levels. In addition, the Collingwood Cycling Club is ramping up programming and bike shops are filling up with spring tunes. Hopefully, many of us have spent the winter physically preparing ourselves for the upcoming cycling season.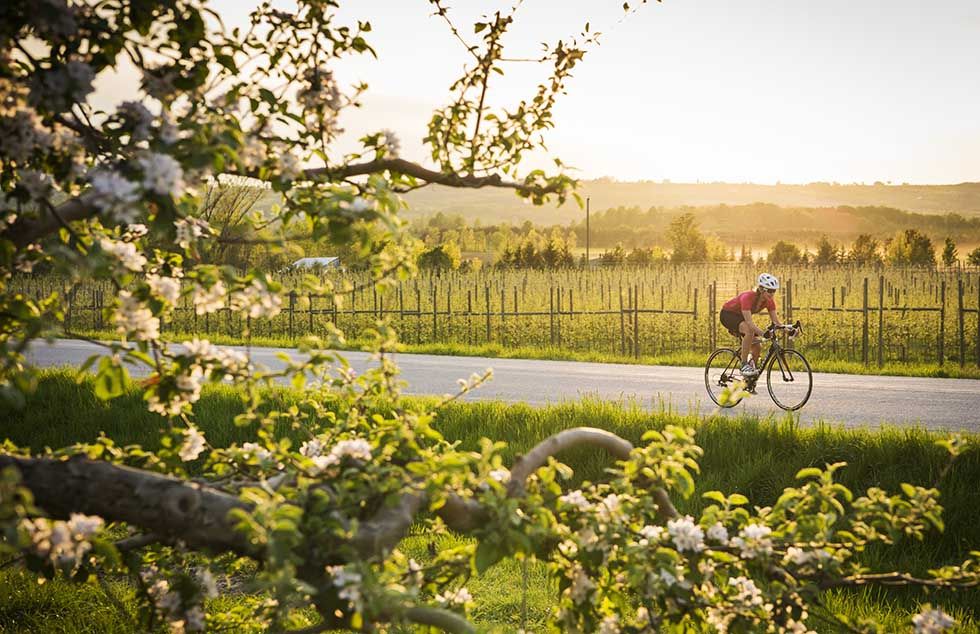 SPRING IS HERE, IS YOUR BIKE READY?
Before getting on your bike there are a few things you can do at home to make sure you (and your bike) are ready to ride. Mike Perejmybida, owner of High Wheel Cyclery in Collingwood, suggests doing the following before setting out on your first ride of the season:
Inflate your tires and check for any visible cracks or excessive wear on the tire.
Walk your bike and squeeze the brake levers to ensure they are functioning properly.
Lube and inspect your chain.
Check for rust or stiff links that lead to skipping or slipping of gears.
Listen for strange noises, rubbing or loose parts.
ARE YOU READY?
Whether you're a weekend warrior or a rail-trail cruiser, there are a few simple steps you can take to get physically ready to ride. Noelle Wansbrough of Pedal Pushers Cycling offers coaching, training plans, metabolic testing and private training within the region and beyond. Here are Noelle's top five tips to get you ready for spring riding:
Follow the 10% rule; start slow and build—as your fitness improves, increase intensity and mileage by 10% per week.
Sign up for an event—find a meaningful charity ride, race or riding vacation to help with motivation.
Follow a plan—a specifically designed training strategy is a great way to improve your fitness goals.
Know your baseline fitness—spring is a great time to assess your fitness levels and identify your training zones. If you have goals related to weight loss, muscle gain or sports performance, consider a metabolic exercise test.
Join a cycling club—riding with a group is a great way to improve fitness and overall cycling skills.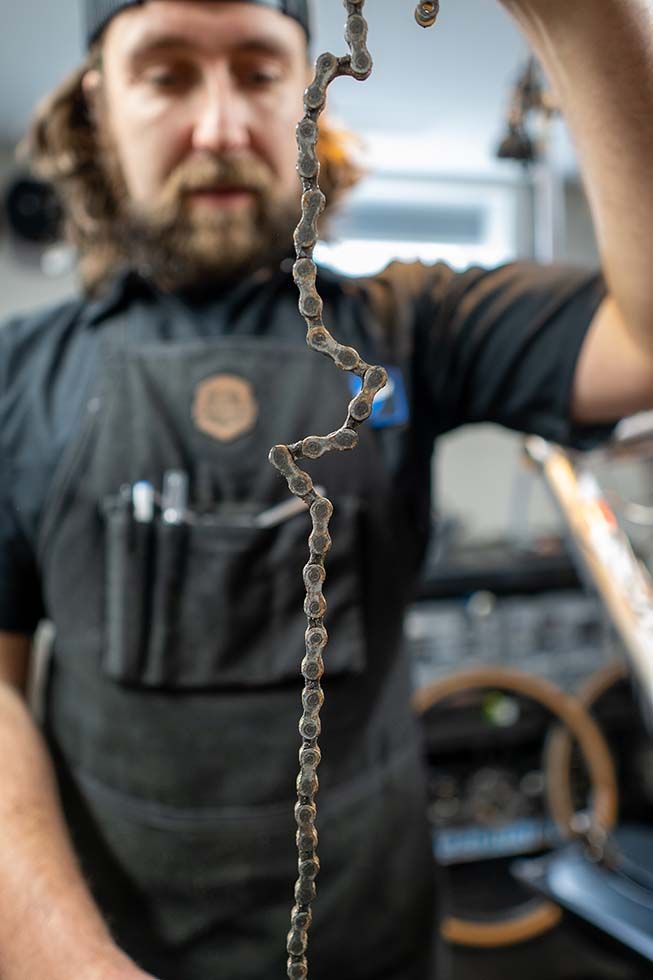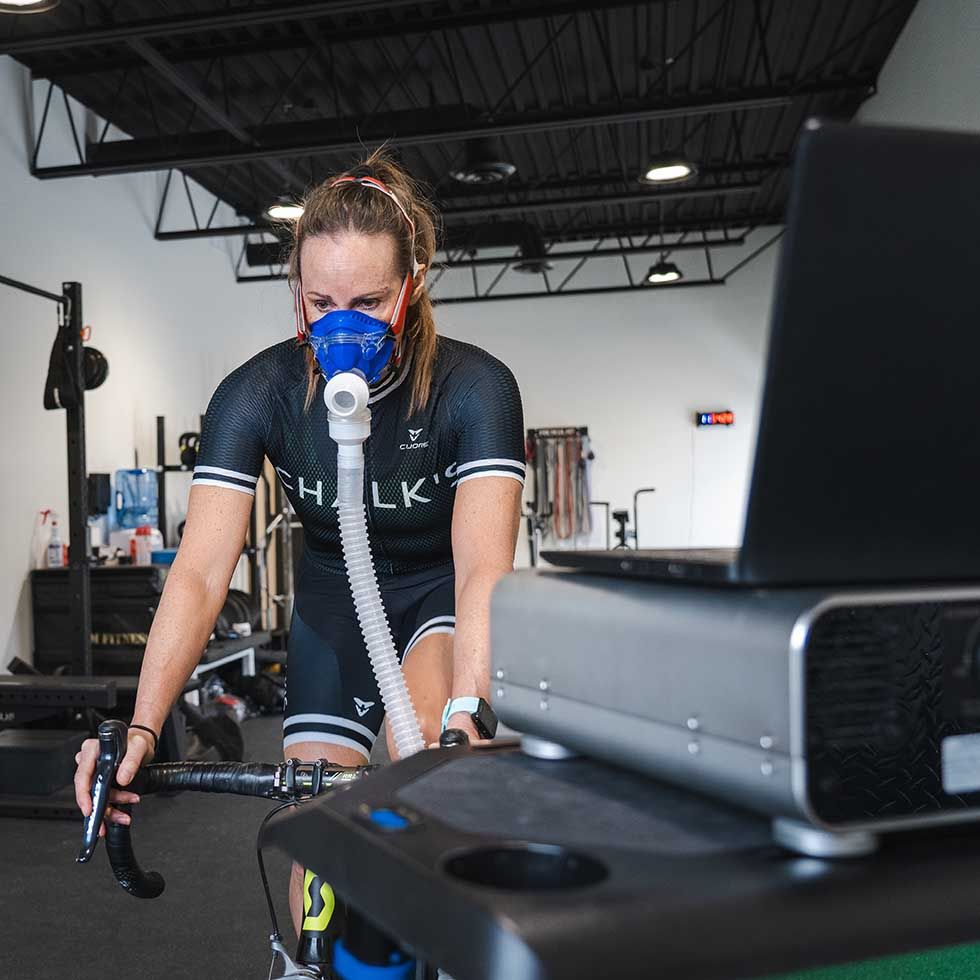 LOCAL CLUBS: WHAT'S NEW THIS SPRING?
After two years of minimal or no activities, the Collingwood Cycling Club (CCC) is looking to make a comeback this season. Following an in-depth membership survey in late 2021, the CCC will be offering new riding distances and group pacing options. Group rides will resume at the beginning of April, along with the traditional Spring Social gathering. Sunday "coffee rides" are back by popular demand and Tuesday evenings will feature group riding skills and education. Wednesday morning rides will continue, with new ride leaders being recruited to help keep up with the growing membership. As usual, gravel routes will be offered on Sundays during the spring and fall.
The Collingwood Off-Road Cycling Club (CORC), has thrived over the last few years, and has seen membership grow to over 1,000 active members. CORC continues to foster relationships with private land owners in order to build an inter-connected trail network. CORC also focuses on educating its members on the importance of being respectful trail riders, and advocates for sustainable trail use. Knowing when to ride is key to keeping local trails at their best, especially in wet weather. Because single track mountain bike trails along the Escarpment are primarily clay-based, the soil is slow to drain and the trails are often wet and muddy well into the summer months.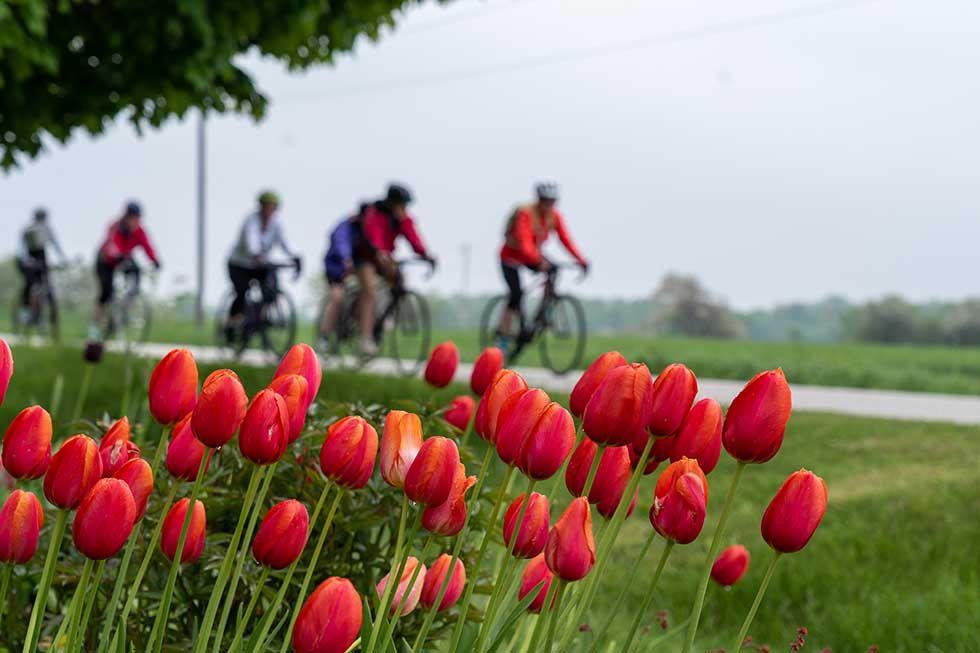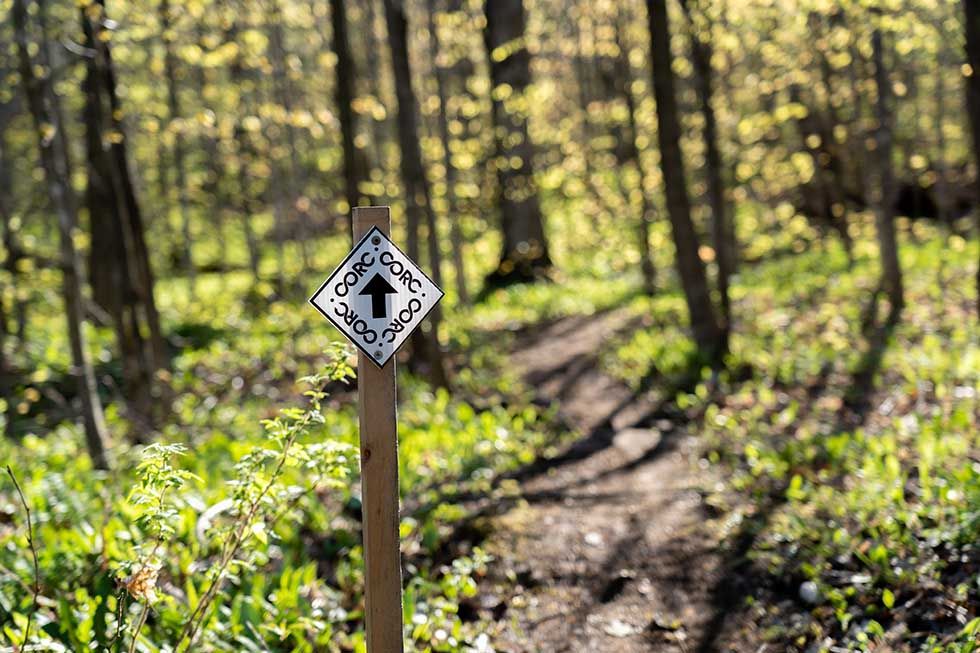 WONDERING WHEN THE TRAILS WILL BE READY? HERE ARE A FEW TIPS FROM THE TRAIL BUILDING CREW AT CORC:
When the snow starts to thaw on the trails, don't ride.
When the trails are holding water, don't ride.
If you are leaving ruts, don't ride.
If you start your ride and realize that you are causing damage, turn around and start après early.
Spring is a time for new experiences—for adventuring and spending time outdoors. Whether cruising in town or riding world-class single track, take the time to prepare—inspect your bike, join a local club, support a local bike shop. The Escarpment has some of the best cycling in Ontario, so get out there and experience it.