By Cara Williams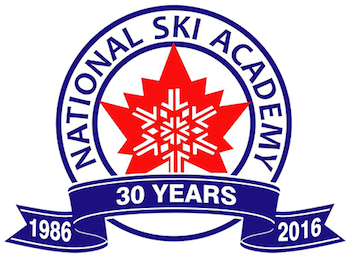 The year was 1986 and Jurg Gfeller was just coming off another World Cup season coaching the men's Canadian National Ski Team. Throughout his years embedded in ski racing, Jurg had seen many successful athletes come out of the ski academy stream in the United States and Europe. Thriving programs such as Stams Ski Academy in Austria produced athletes like Benni Raich and Stefan Eberharter while Burke Mountain Academy alums include Erik Schlopy (and more recently Mikaela Shiffrin).
This would be a new concept for Canada: a ski academy that would house the nation's most talented young skiers under one roof to combine academic, athletic and ski development. One-stop-shopping, if you will, with a flexible schooling system, supervised athletic development and great coaching. Together with Jerry Stone, Dan Hadley and Henry Haiduk, the National Ski Academy (NSA) was founded and opened its doors at 200 Oak Street in Collingwood in 1986. To date over 300 student athletes have passed through the Academy's doors.
Now, 30 years later the NSA is a thriving Ministry of Education inspected private school, granting high school credits for grades nine through 12. The renovated 12,000 square foot Tornavene mansion offers classrooms, study hall, gymnasium and weight room, tuning room, boarding for up to 35 student/athletes and a kitchen with a full time chef.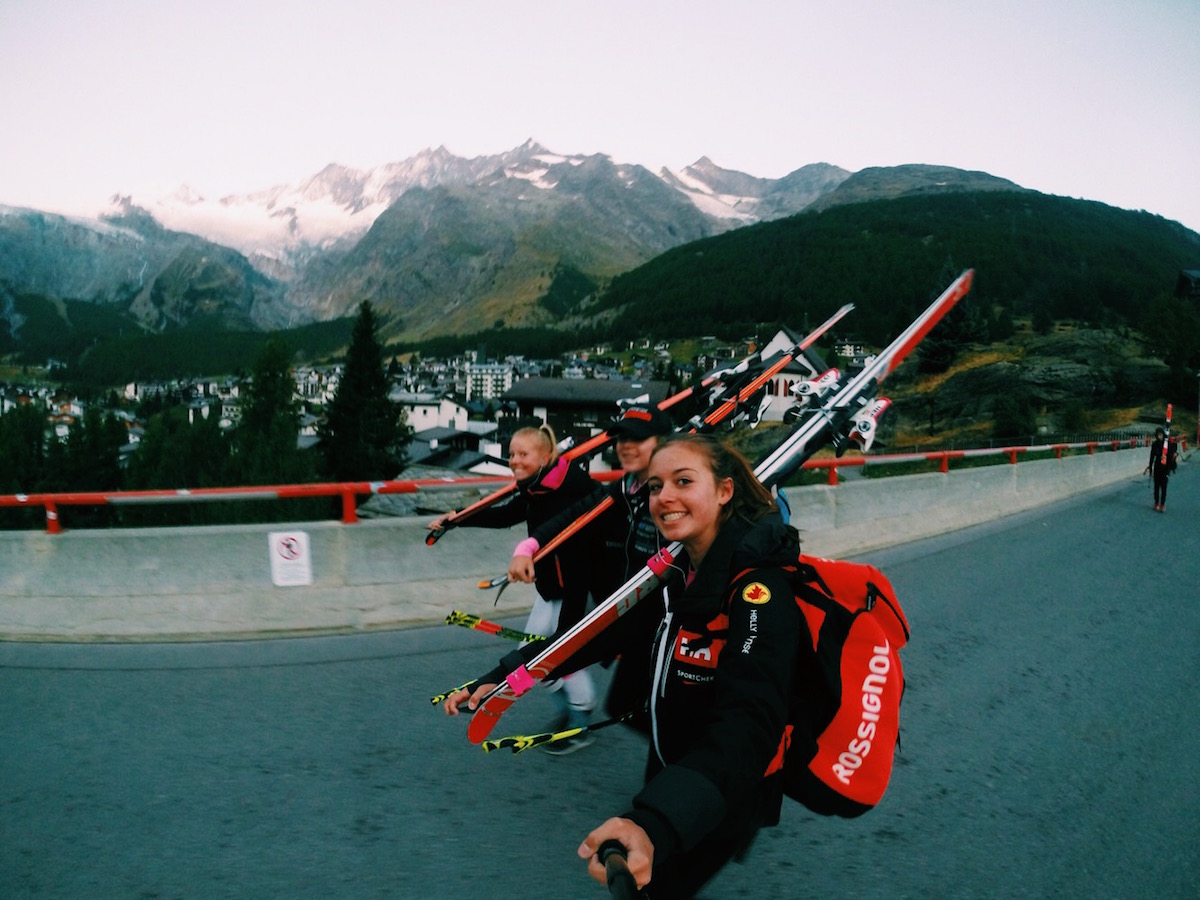 "In the beginning we worked with CCI (Collingwood Collegiate Institute)," says Jurg of the changes to the NSA. "We are now a fully accredited private school.
Our year begins when students return to school in the middle of August and have approximately a week in the classroom before heading to Saas-Fee, Switzerland for seven weeks of on-hill training and schooling. We ski in the mornings, do physical dryland as well as schooling each afternoon. The goal is to have two courses completed, to have 36 days on snow and for the kids to have seen and spent some time in Europe. We come back at Thanksgiving and it's full schooling until the end of November, when the kids will finish two additional courses."
During the winter months athletes are engrossed in training, travelling and racing. Education remains a priority and by the conclusion of the school year, students have completed a full course load. "The kids do eight credits and ski about 150 days on snow. They are able to travel, without having to sacrifice either education or race training," explains Jurg.
NSA employs up to six world-class coaches, a chef, house supervisor and sport psychologist. Along with Director of Operations Nigel Cooper, and school Principal Neil Buie, the NSA's holistic approach builds outward from individual student needs to address three core development areas; Academics, Fitness and Ski Racing. NSA graduating students have achieved a combined average of 84% over the past five years and gained acceptance and scholarships into some of the top Canadian and US universities.
"Our goal is athletically very clear, but we can't forget education, because when skiing ends, you need to be highly educated, which creates options. I've found over the years that when you look at the goals and objectives of the kids it really has everything to do with creating options. They know how hard it is to compete at the highest level, but they want to be well rounded and well travelled. Our track record shows that our graduates achieve this. Larisa Yurkiw is obviously one of these athletes. What she achieved is a huge success story."
On Saturday November 19th alumni, friends and family are invited to celebrate the National Ski Academy's 30th Anniversary at Alpine Ski Club for the Annual Snow Ball Dinner Dance. For tickets go to www.nsa.on.ca |E|