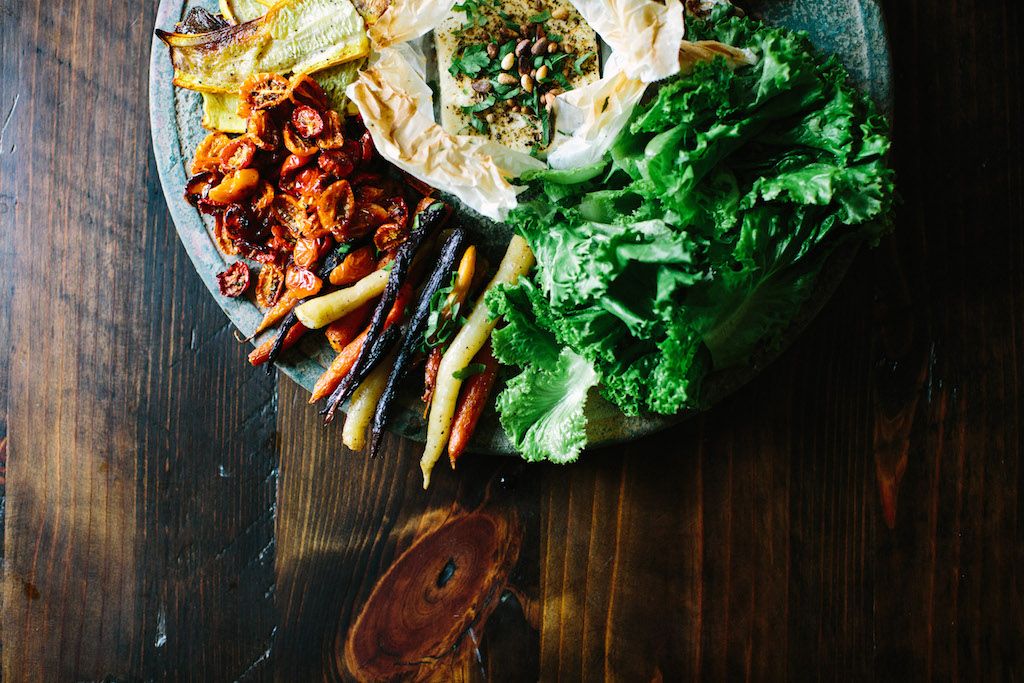 Recipe & Photos| Corynn Fowler
This warm fall salad can be made as an appetizer for a group, or enjoyed as a main course. Get creative using other fresh, seasonal vegetables that will go well with warm feta cheese to take advantage of all the fall produce!
Corynn Fowler writes a food blog called Coryander. Please visit her at nourishedbycorynn.com
what you need…
– 1 Chunk goat or sheep's feta
– 1 Tsp oregano
– 1 Tsp coriander seed
– 1 Small handful parsley
– 2 Tbsp pine nuts
– Carrots
– Cherry tomatoes
– Red onion
– Cauliflower
– Zucchini
– Lettuce
– Olive oil
– Salt and pepper
what to do…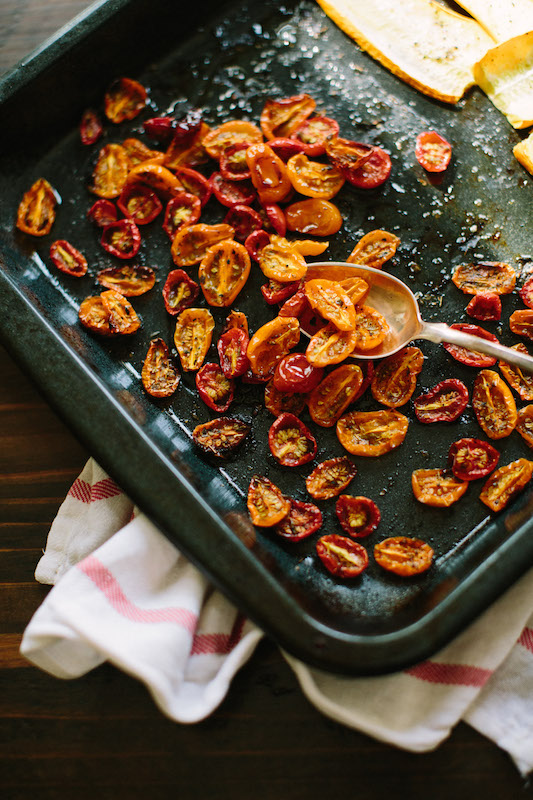 1. Cut the tops and bottoms off your carrots, quarter your red onions, slice the cherry tomatoes in half, cut the cauliflower into chunks, and slice strips of zucchini.
2. Start by tossing these vegetables in olive oil, salt, and pepper. Spread them out on baking trays, and roast them at 350° for about 40 minutes.
3. Sprinkle the feta with oregano, coriander seeds, and pepper. Wrap it in parchment paper and bake at 200° for 10 minutes. Unwrap it and broil for another 5 minutes until the top is browning.
4. Roughly chop the fresh parsley, and lightly toast the pine nuts. Sprinkle them as garnish over the feta.
5. Serve the feta in the middle of a large platter, surrounded by the roast vegetables and fresh lettuce leaves. Eat as a mixed salad, roasted vegetables spread with baked feta, or lettuce leaf boats filled with roasted vegetables and cheese. |E|