Production | Haily Dolan.  Photography | Clay Dolan
Set Location: Ironworks Arts Centre, Clarksburg.  Special Thanks: Greentree Gardens, Collingwood.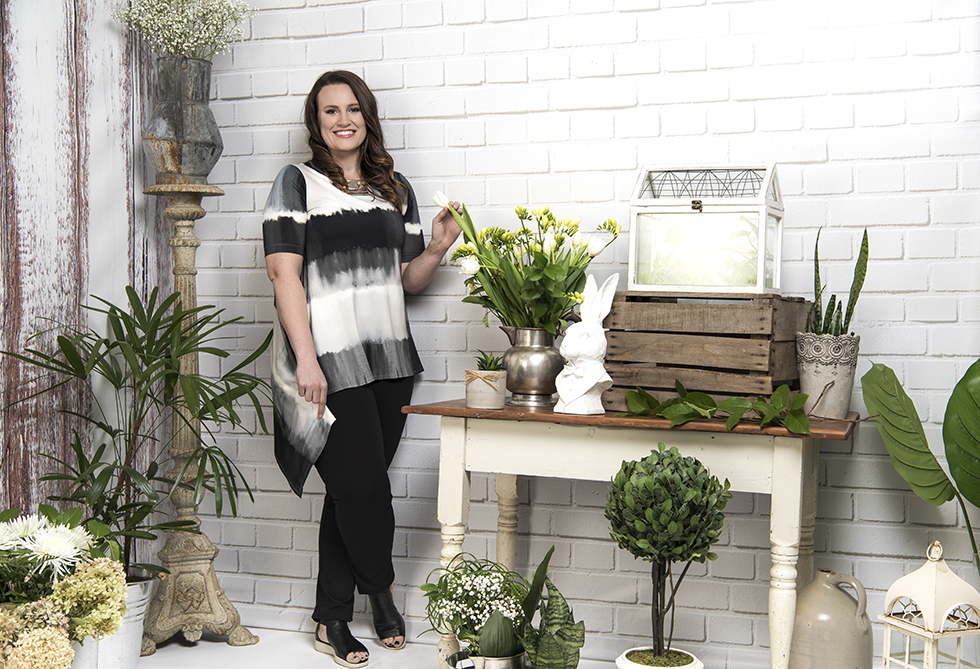 BECKI RELIHAN…
BECKI IS THE ON HILL ASSISTANT MANAGER FOR THE PATROL SERVICES TEAM AT BLUE MOUNTAIN RESORT AND SHE IS ATTENDING GEORGIAN COLLEGE STUDYING PARAMEDICINE. "I LOVE THE OUTDOORS, SKIING, SNOWBOARDING, HIKING, AND CHASING WATERFALLS. I MOVED FROM TORONTO TO BLUE MOUNTAIN 4 YEARS AGO TO BE ABLE TO LIVE WHERE I HAVE ALL OF MY FAVORITE ACTIVITIES IN MY BACKYARD.
CLOTHING, NEKLACE & SANDALS … SISTERS ON HURON, SOUTHAMPTON
HAIR BY MARION'S HAIR STUDIO, THORNBURY
MAKEUP BY HAUS OF LASH, COLLINGWOOD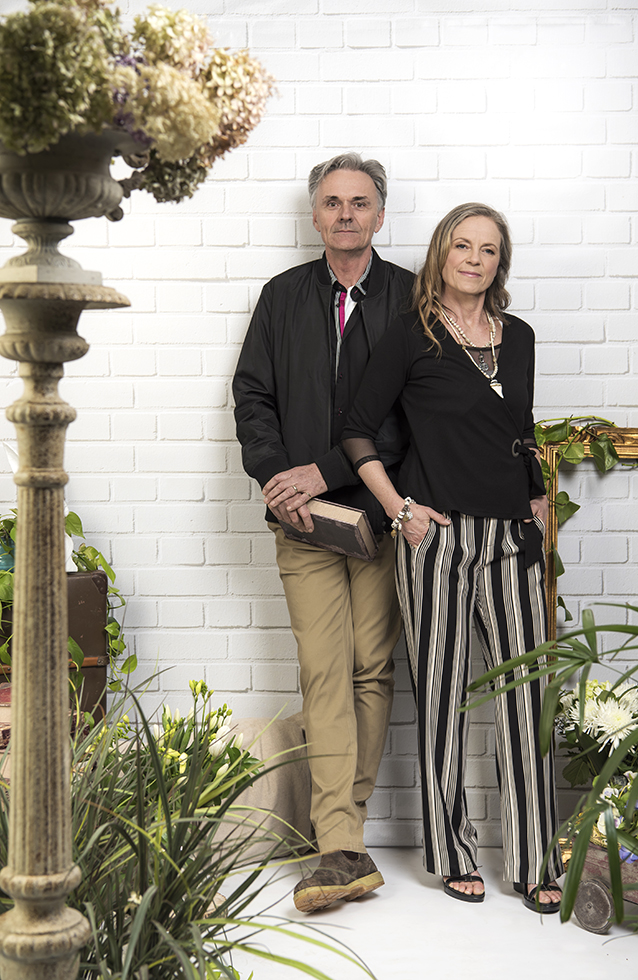 BILL FORD & ANNE BAKER…
ORIGINALLY FROM TORONTO, BILL'S FAMILY HAS HAD A COTTAGE HERE SINCE 1928. HE IS AN AVID CYCLIST, SKIER, AND OUTRIGGER PADDLER/WATER SPORTS ENTHUSIAST; HE COHOLDS A WORLD RECORD FOR WINDSURFING ACROSS LAKE ONTARIO IN 1978!
ORIGINALLY FROM OTTAWA VIA TORONTO, ANNE MOVED HERE IN 1989 TO ENJOY A SMALL TOWN ON A BIG LAKE WITH AN OUTDOOR LIFESTYLE. ANNE LOVES TO SNOWSHOE, HIKE AND PADDLE OUTRIGGER & SUP, AND WAS A NATIONAL TEAM DRAGONBOAT MEMBER FROM 2006- 2011. ANNE IS A PERSONAL TRAINER & GROUP FITNESS/CONDITIONING COACH WHO SPECIALIZES IN PILATES & YOGA; SHE WORKS AT THERAPEUTIC PILATES, ACTIVE LIFE CONDITIONING, BLUE MOUNTAIN, & IWA SPA.
CLOTHING & JEWELLERY … DOVETAIL INTERIORS, NOTTAWA
HAIR BY MARION'S HAIR STUDIO, THORNBURY
MAKEUP BY "MAKEUP BY LEE" – COLLINGWOOD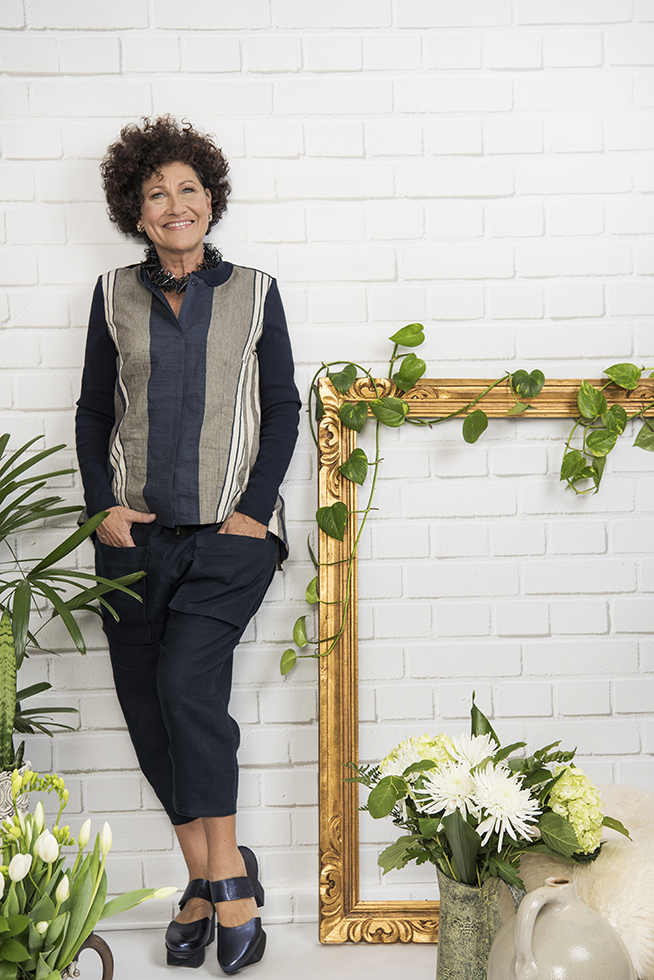 DIANE FERRARO…
DIANE AND HER HUSBAND MOVED TO COLLINGWOOD IN 1985 AND HAVE NEVER LOOKED BACK. SHE IS A MOTHER AND GRANDMOTHER, WITH A LARGE FAMILY AND ENJOYS CREATIVE EXPRESSION THROUGH LITERATURE, FASHION AND CULINARY EXPLOITS. "RELATIONSHIPS ARE THE SOUL OF MY LIFE"!
CLOTHING, NECKLACE & SHOES … CORA COUTURE, DOWNTOWN COLLINGWOOD
HAIR… MARION'S HAIR STUDIO, THORNBURY
MAKEUP… MAKEUP BY LEE – COLLINGWOOD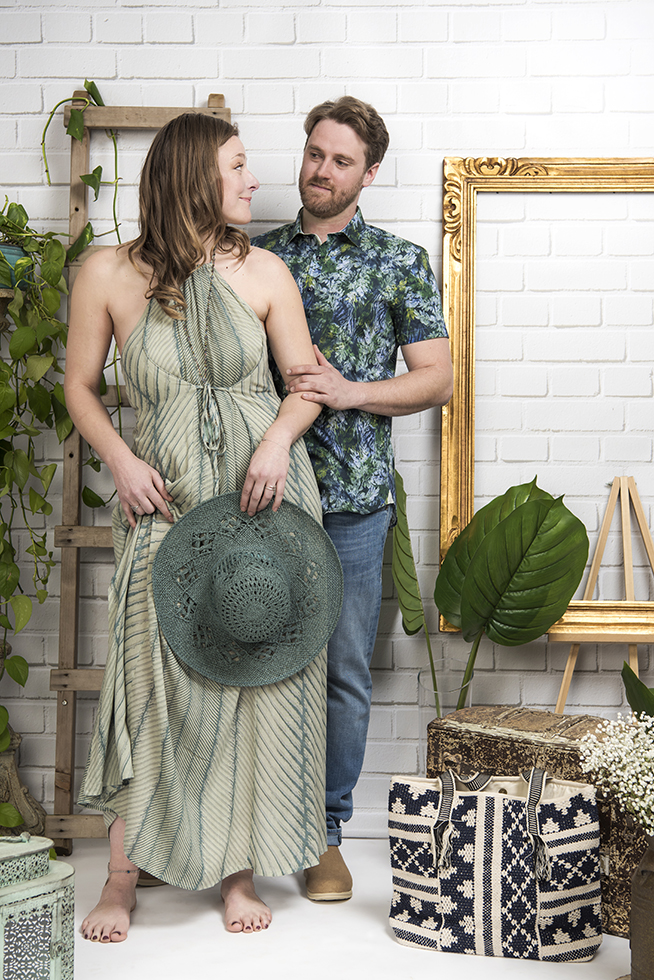 ANNA RUSINOWSKI & MARCUS VOGEL…
A LICENCE COLLECTOR OF SORTS, ANNA IS A PILOT, AN ADVANCED SCUBA DIVER AND LOVES FLY FISHING. SHE HANGS HER HAT IN TORONTO BUT MORE RECENTLY IS PREPARING TO MAKE COLLINGWOOD HER FOREVER HOME. ASIDE FROM TAKING PART IN SPORTS LIKE SNOWBOARDING AND DOWNHILL BIKING SHE PAINTS AND PLAYS THE UKULELE IN A BAND CALLED 'BARREL SPIRITS'
MARCUS IS THE CHIEF PILOT AND OPERATIONS MANAGER AT BIG BLUE AIR THAT RUNS OUT OF COLLINGWOOD AIRPORT. THEY OFFER SCENIC HELICOPTER RIDES AROUND THE ESCARPMENT AND PRIVATE CHARTERS ACROSS ONTARIO. WHEN HE'S NOT FLYING MARCUS IS ON THE TRAILS MOUNTAIN BIKING OR ON THE BAY KITE BOARDING WITH FRIENDS. FOLLOW ALONG WITH MARCUS AND ANNA ON INSTAGRAM @PLAIDPILOTS
CLOTHING, HAT, BAG & BOOTS … EVOLUTION HIM & HER, THORNBURY
HAIR… MARION'S HAIR STUDIO, THORNBURY
MAKEUP… HAUS OF LASH, COLLINGWOOD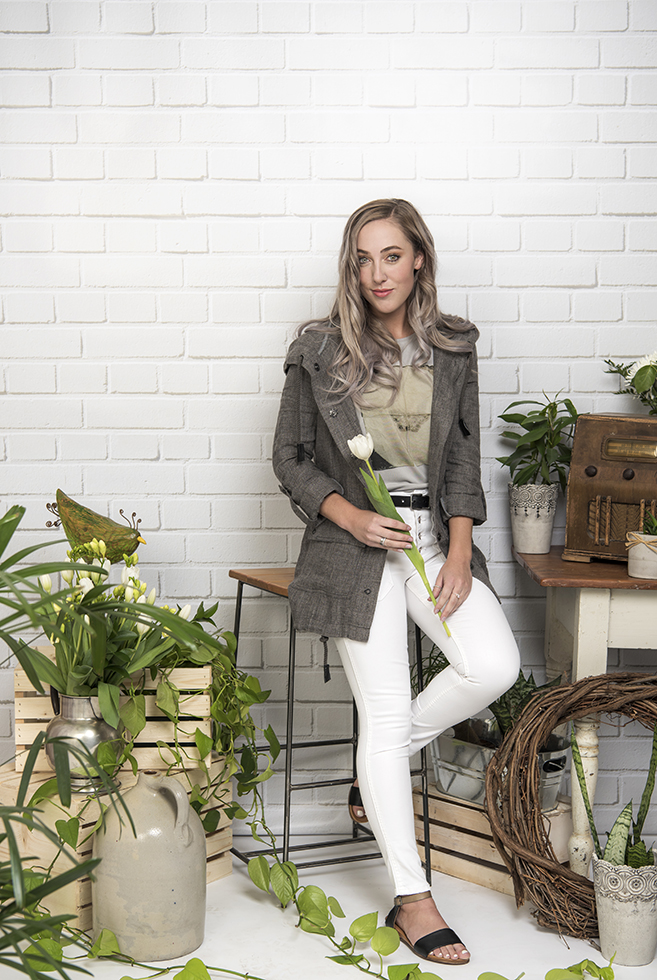 ERICA GOUDY…
ERICA GREW UP IN MEAFORD AND IS CURRENTLY LIVING IN WATERLOO, WORKING FOR THE ENGINEERING FACULTY AT UNIVERSITY OF WATERLOO. SHE LOVES COMING BACK TO THE REGION TO ENJOY THE OUTDOORS WITH HER HUSKY KODA. OLD BALDY IS ONE OF THEIR FAVOURITE SPOTS TO EXPLORE.
CLOTHING & SANDALS … LAC BOUTIQUE, SOUTHAMPTON
HAIR… MARION'S HAIR STUDIO, THORNBURY
MAKEUP… HAUS OF LASH, COLLINGWOOD