Photography – Clay Dolan
Location: Scenic Caves Nature Adventures, The Blue Mountains
SYDNEY ARDIEL…
SYDNEY WAS BORN AND RAISED ON AN APPLE FARM IN CLARKSBURG. AFTER HAVING MOVED TO TORONTO TO GAIN EXPERIENCE IN HR, SHE RECENTLY MADE THE DECISION TO RETURN BACK TO THE AREA TO PURSUE A CAREER IN HER FIELD. IN HER SPARE TIME, SYDNEY OFTEN SPENDS HER TIME HIKING, CANOEING, SNOWBOARDING, COOKING AND READING.
CLOTHING & ACCESSORIES … FURBELOWS, THORNBURY
HAIR | MAKE-UP … MARION'S HAIR STUDIO, THORNBURY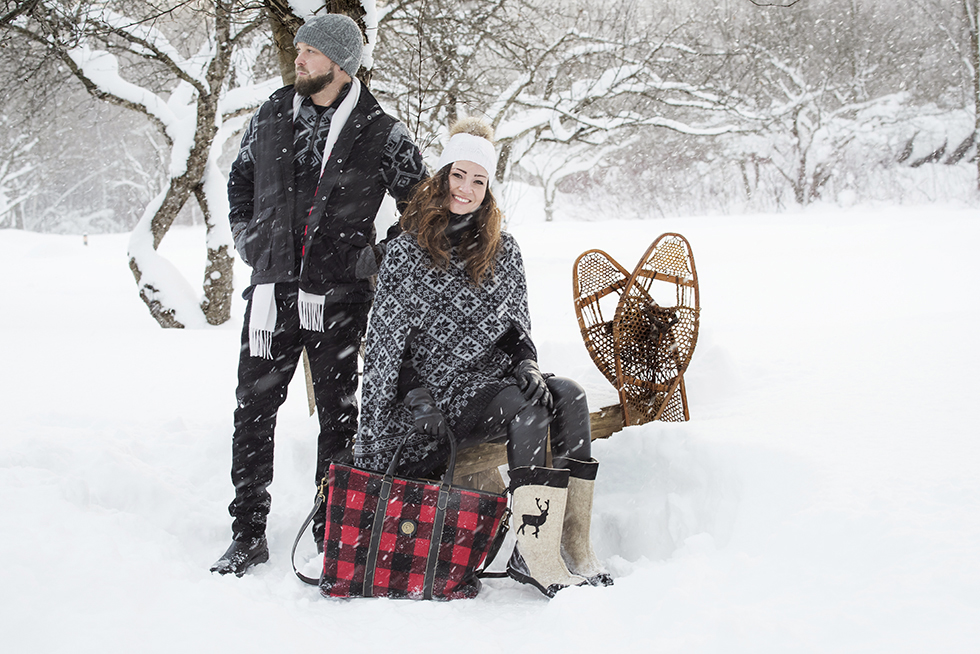 LIZ & MARK HOLLINGWORTH…
LIZ GREW UP IN OWEN SOUND, COMPLETED HER BA IN TORONTO AND NOW WORKS WITH HER FAMILY'S RESTAURANT IN ORILLIA. MARK GREW UP JUST OUTSIDE OF WALTERS FALLS, STUDIED UNDERWATER SKILLS AT SENECA COLLEGE AND WORKED IN SOUTHEAST ASIA AS A COMMERCIAL DEEP SEA DIVER.
AFTER LIVING IN THE GTA FOR 5 YEARS, THEY REALLY MISSED THEIR FAMILIES AND MOVED TO THORNBURY —"THERE IS NO BETTER PLACE TO RAISE A FAMILY, THAN THE BLUE MOUNTAINS." THEY HOPE ONE DAY, TO BRING ANOTHER AMAZING RESTAURANT TO BEAUTIFUL THORNBURY.
CLOTHING, ACCESSORIES, BAG & BOOTS … EVOLUTION HIM & HER, THORNBURY
HAIR | MAKE-UP … MARION'S HAIR STUDIO, THORNBURY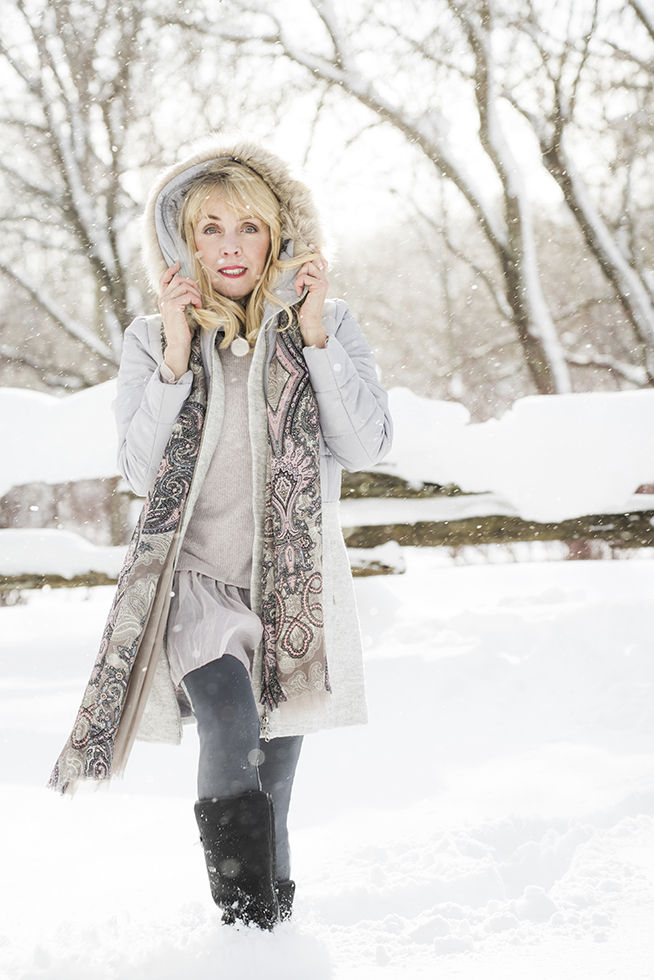 NICOLE GARROW…
ORIGINALLY FROM MONTREAL, NICOLE MOVED TO OWEN SOUND 30 YEARS AGO. SHE HAS BEEN SELF EMPLOYED AND PART OWNER WITH HER HUSBAND IN THE CONSTRUCTION BUSINESS. NICOLE ALSO WAS AN EQUESTRIAN RIDER FOR SEVERAL YEARS AND HAS RECENTLY RETIRED FROM THE SPORT. SHE NOW ENJOYS SPENDING QUALITY TIME WITH HER HUSBAND AND FRIENDS AT THEIR HOME IN LORA BAY.
CLOTHING & ACCESSORIES …SISTERS ON HURON, SOUTHAMPTON
HAIR | MAKE-UP … MARION'S HAIR STUDIO, THORNBURY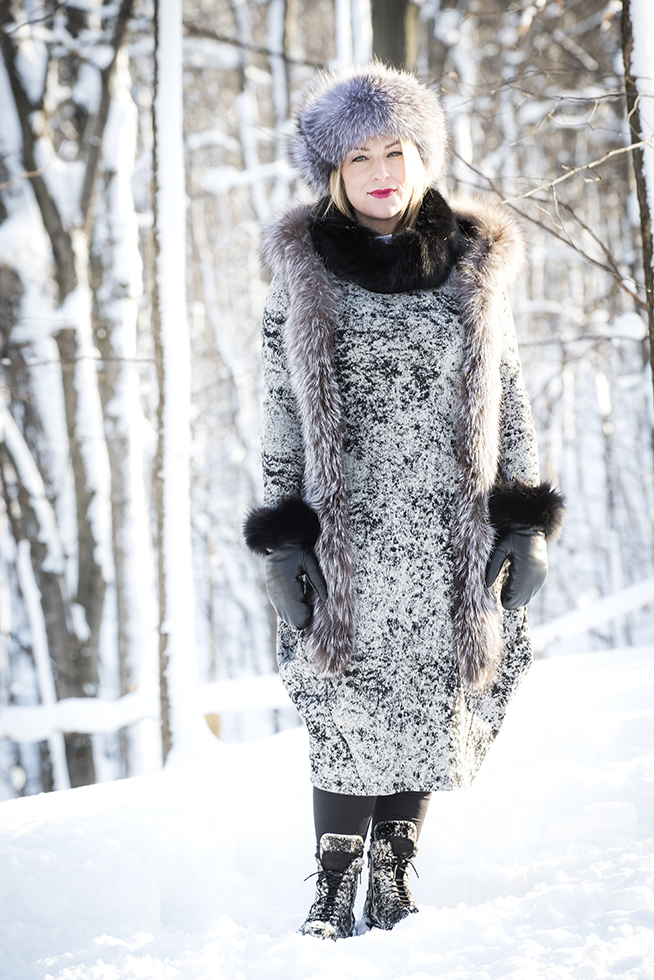 DIANE SCOTT…
OWNER/PARTNER OF CEDARPORT WINDOWS & DOORS IN THORNBURY, DIANE WAS BORN & RAISED IN MEAFORD, THE ONLY GIRL OF 4 KIDS. "I LOVE THE DIVERSE NATURE OF THE WINDOW AND DOOR BUSINESS, AND I ENJOY WORKING WITH OUR CUSTOMERS HELPING THEM WITH THEIR PROJECTS. WE ARE SO FORTUNATE TO HAVE THE STAFF & LOYAL CUSTOMERS THAT WE DO."
DIANE IS A VERY PROUD HOCKEY MOM TO HER 12 YEAR OLD SON LOGAN AND LIVES ON THE BEAVER RIVER IN CLARKSBURG WITH WITH HER FIANCÉ WHO ALSO HAS A 12 YR OLD BOY AND A 16 YEAR OLD DAUGHTER. SHE LOVES TO COOK, AND KICKBOX AND ENJOYS CAMPING IN THE SUMMER AND GOING SOUTH IN THE WINTER WITH HER FAMILY.
CLOTHING, ACCESSORIES & BOOTS … CORA COUTURE, DOWNTOWN COLLINGWOOD
HAIR | MAKE-UP … MARION'S HAIR STUDIO, THORNBURY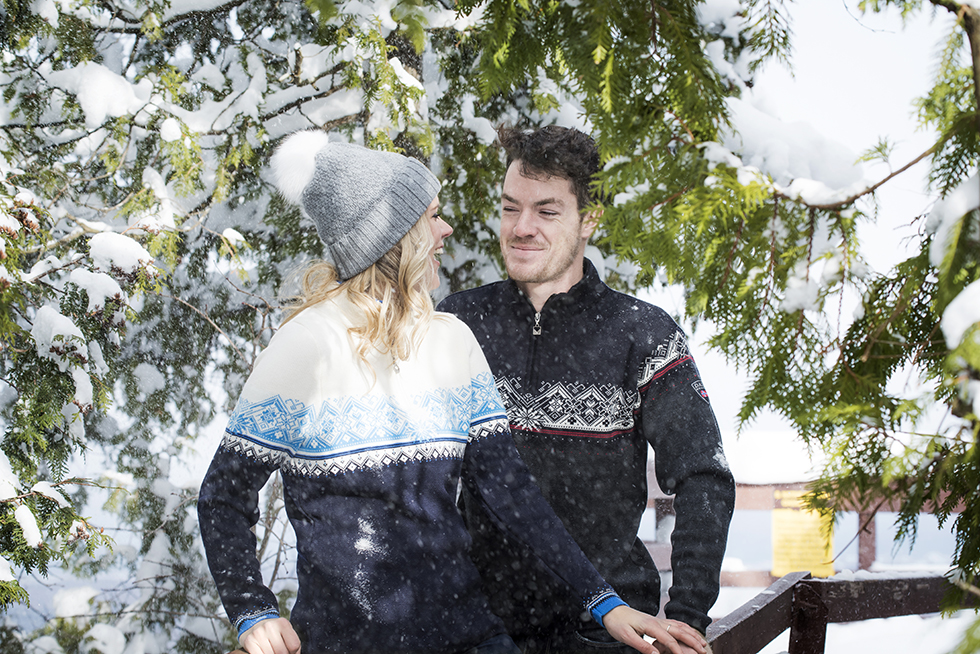 JANE THOMSON & BEN YOUNG…
JANE GREW UP AROUND THE OWEN SOUND AND COLLINGWOOD AREA, WHERE HER PARENTS HELPED NURTURE HER LOVE OF ALL THINGS ACTIVE AND OUTDOORS. BEING A SKIER, AND PAST RACER, HELPS WITH HER RECENT CARREER CHANGE TO A RACE ADMINISTRATOR POSITION AT OSLER BLUFF SKI CLUB. FREE TIME FINDS HER HIKING, BIKING & COZYING UP WITH A GOOD BOOK.
ORIGINALLY FROM SCOTLAND, BEN RELOCATED TO CANADA WITH HIS FAMILY IN 2007. HE SHARES A LOVE OF MOTORCYCLE RACING WITH HIS DAD, AND RACES COMPETITIVELY IN THE CANADIAN SUPERBIKE CHAMPIONSHIPS, CURRENTLY RANKING 3RD AT A NATIONAL LEVEL. HE WORKS FOR SCOT-BUILD DEVELOPMENTS AND ENJOYS SPENDING TIME OUTDOORS IN ANY WAY HE CAN.
ALL CLOTHING & ACCESSORIES … RED DEVIL SPORTS, BLUE MOUNTAIN VILLAGE
HAIR | MAKE-UP … GLOW HAIR STUDIO, COLLINGWOOD