Production – Cara Williams | Photography – Clay Dolan
Set location – Ormsby's Garden Centre, Meaford – Riverside Greenhouses, Heathcote – Westside Nurseries, Owen Sound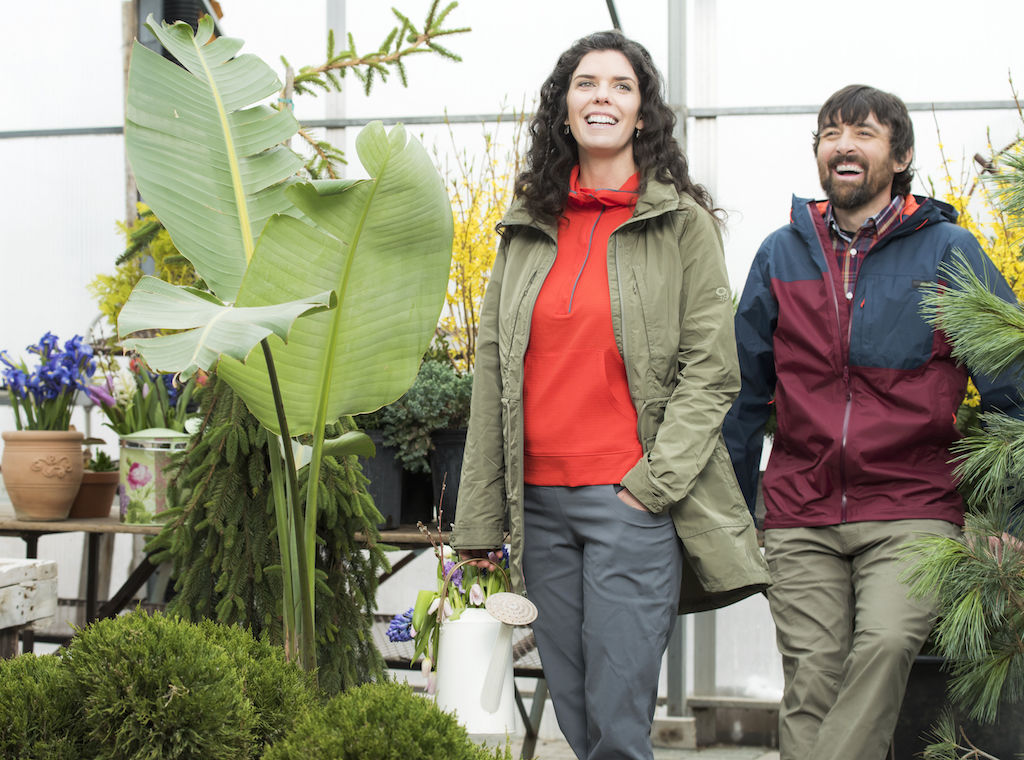 Bryn Honeywood & Adam Burk… Bryn and Adam and their three awesome kids (Harper, Fig, & Eddie) live in rural Blue Mountains. An elementary school teacher turned homeschooler, Bryn and her brood send their days exploring the Bruce Trail, and hiking the Escarpment while learning and tending to their mini homestead. Adam who gets his kicks mountain biking and hanging with Bryn and their kids is the owner / operator of Due North Custom Carpentry from the Ravenna Area.
All Clothing | Mountain Hardwear  – available at Red Devil Blue Mountain Village and Evolution Him & Her, Thornbury.   
Hair & Make-up | Marion's Hair Studio, Thornbury
Location: Ormsby's Garden Centre, Meaford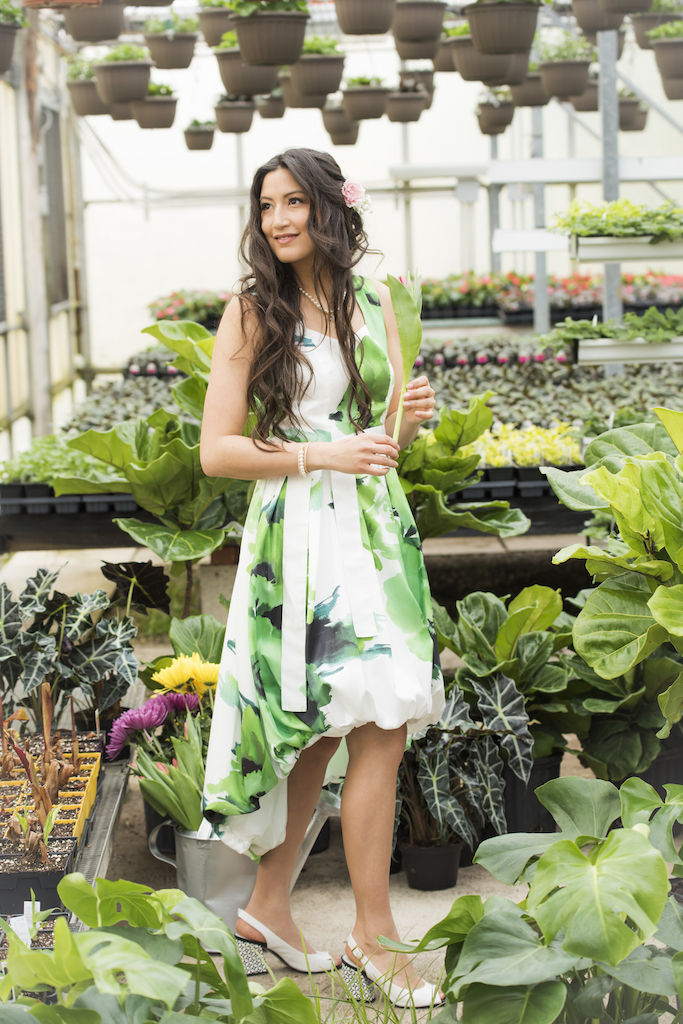 Amelia Wenderoth… With her husband and two little boys, Amelia had recently moved to the Blue Mountains to embrace the active outdoor lifestyle this area is known for and sought after. As the owner of Cottage Door Photography and a Registered Dental Hygienist, Amelia has become an established professional within the community of Thornbury. With a passion to uplift her community she is driven to share the same support to local businesses. In her spare time she enjoys crocheting while lounging on the iconic boulder rocks that decorate the shoreline of Georgian Bay.
All Clothing, Jewelry & Footwear | Furbelows, Thornbury
Hair & Make-up | Glow Hair Studio, Collingwood
Location: Riverside Greenhouses, Heathcote
Kate Pettersen… Passion for sports in in Kate Pettersen's blood. She has followed in the footsteps of her father, acclaimed broadcaster and former professional football player Leif Pettersen, and has expanded her reach into the digital realm. Weather it's hosting, reporting or creating engaging content, Kate is always immersing herself. When she's not on the sidelines of travelling for work, she loves spending time biking, hiking, riding horses or enjoying time with her family.
All Clothing & Footwear | The County Line, Markdale
Hair & Make-up |Marion's Hair Studio, Thornbury
Location: Riverside Greenhouses, Heathcote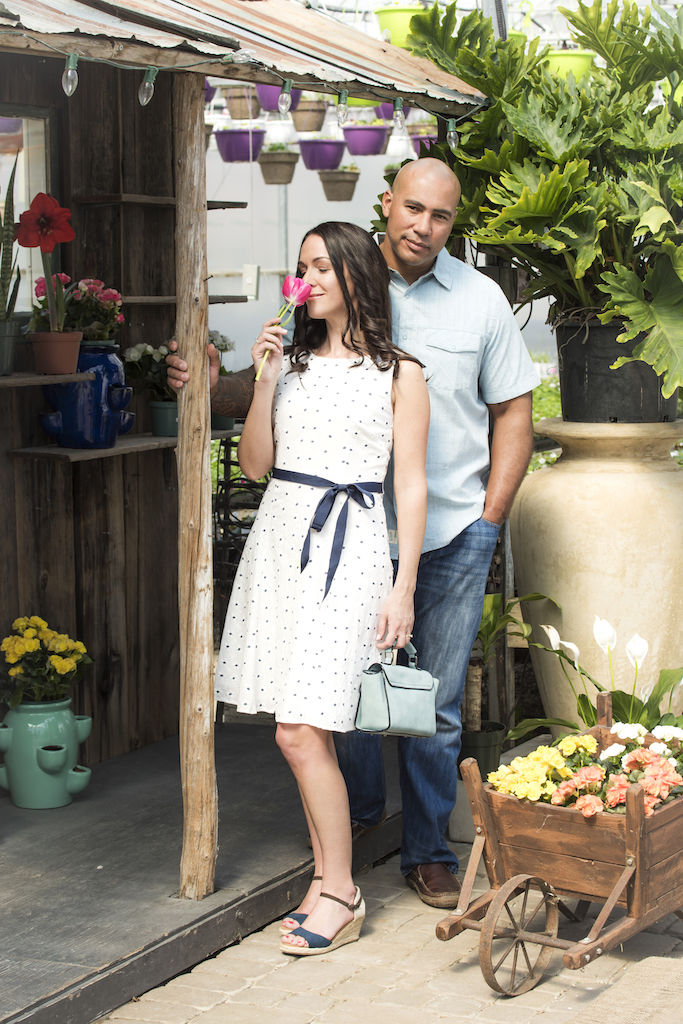 Shauna & Troy Bonterre… Shauna is a local Real Estate Sales Representative serving the Grey Bruce area. She is passionate about business hand has seen tremendous success – recently Top Producer and President's Club (2016) for her brokerage. Troy is a retired professional Lacrosse player who is now protecting the nuclear security of our country at Bruce Power. Troy played for many National Lacrosse League teams in his career, including the Buffalo Bandits and Rochester Nighthawks. He has since focused his passion for lacrosse into coaching his son's team, winning silver at provincials in 2016. Troy and Shauna live in Owen Sound with their two children, Aliyah and Kai. You can find them most days at a local area, planning their next travel adventure, or spending time with friends.
All Clothing, Accessories | Josie's Wiarton
Hair & Make-up – Hair Body & Soul, Owen Sound
Location: Westside Nurseries, Owen Sound