The Path Forward
Words & photography by Zak Erb
The Truth and Reconciliation Commission's final report, issued in December 2015, contains 94 direct calls to action. These are intended to guide Canadians and Canadian institutions as the country seeks to advance the healing process of reconciliation while addressing the bitter legacy of residential schools. Of these 94 calls, four are directed specifically to Canadian museums and archives, and of these, three explicitly state that the federal government and Canadian Museums Association are to work "in collaboration with Aboriginal peoples". This is a fitting directive given that Canadian museums have a long history of acquiring and displaying Indigenous artefacts with little or no consultation with Aboriginal communities.
While change can come slowly, especially in a sector whose focus is historical preservation, it is encouraging to note that in the six years since these calls to action were announced, many museums, archives, and related institutions across Canada, and in our local area, have taken strides to respectfully engage with Aboriginal communities. From repatriation of key artefacts, to opening up regular dialogue with First Nations communities, to working with talented Indigenous creators, cultural and historical institutions are beginning to take steps on the long road to reconciliation. You'll see the effects of these steps at museums and galleries across Grey and Bruce counties.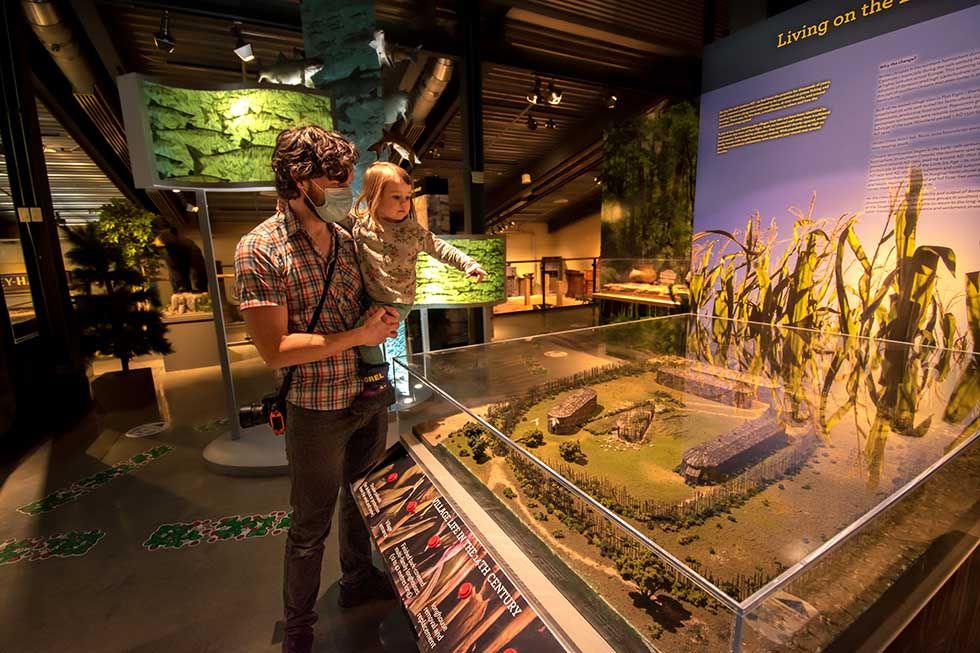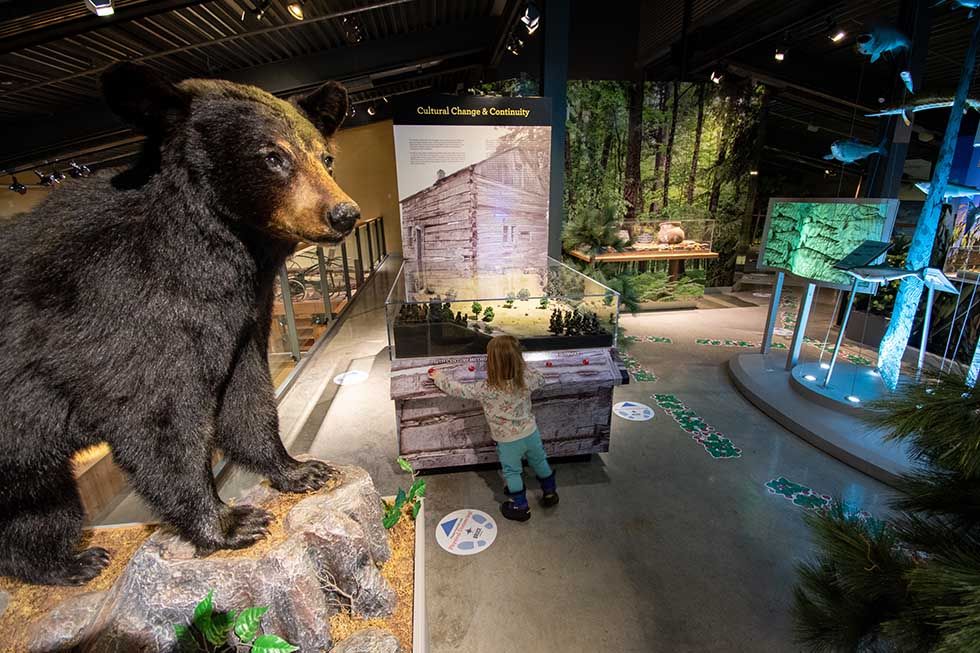 The Bruce County Museum & Cultural Centre, located in Southampton, launched their Anishnaabwe Endaat Gallery in 2018. The gallery was designed and developed in consultation with members of the Saugeen First Nation and Chippewas of Nawash Unceded First Nation. The space is striking, with a high ceiling, beautifully detailed dioramas, and an atmosphere, aided by foliage and full-sized animals, which helps connect visitors to the land. Video interviews with members of the local communities offer authentic, first hand experiences. The exhibition received the Lieutenant Governor's Ontario Heritage Award for Excellence in Conservation in 2020. It is a fantastic work which engages visitors of all ages.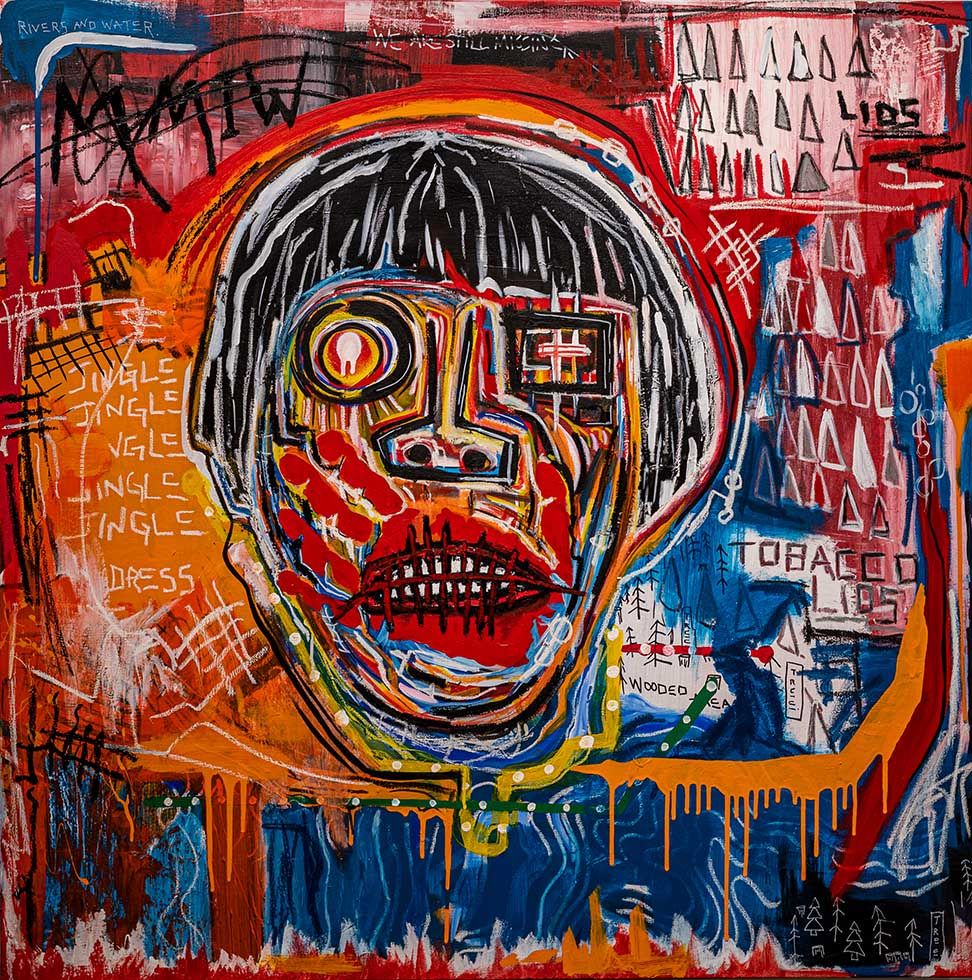 The Tom Thomson Art Gallery in Owen Sound has highlighted the talent of emerging local Indigenous artists numerous times in recent years. In 2020 the Tom hosted Emily Kewageshig's first solo show Mooshknemgog Bmaadziwin / Full Circle. Kewageshig, of Saugeen First Nation, has since had her art showcased on the national stage, as the contributing art director for the CBC during the first National Day for Truth and Reconciliation in 2021. Until April 30, 2022, the Tom is hosting Zoongide'ewin | Strong Heart by another talented young Indigenous artist—Brent Henry of Southampton. In this, Henry's first solo show, he takes a hard look at Canada's residential schools, and their devastating intergenerational fallout. His perspective is informed by his own family history, being the descendant of a survivor of the residential school program. His raw, emotional pieces first engage, then challenge the viewer with strong use of bold colours and thought provoking text snippets. 
The exhibition is supplemented by other works including pieces by celebrated Indigenous artist Norval Morrisseau, and a space for quiet reflection with a thoughtfully curated selection of books, including titles appropriate for adults and children alike.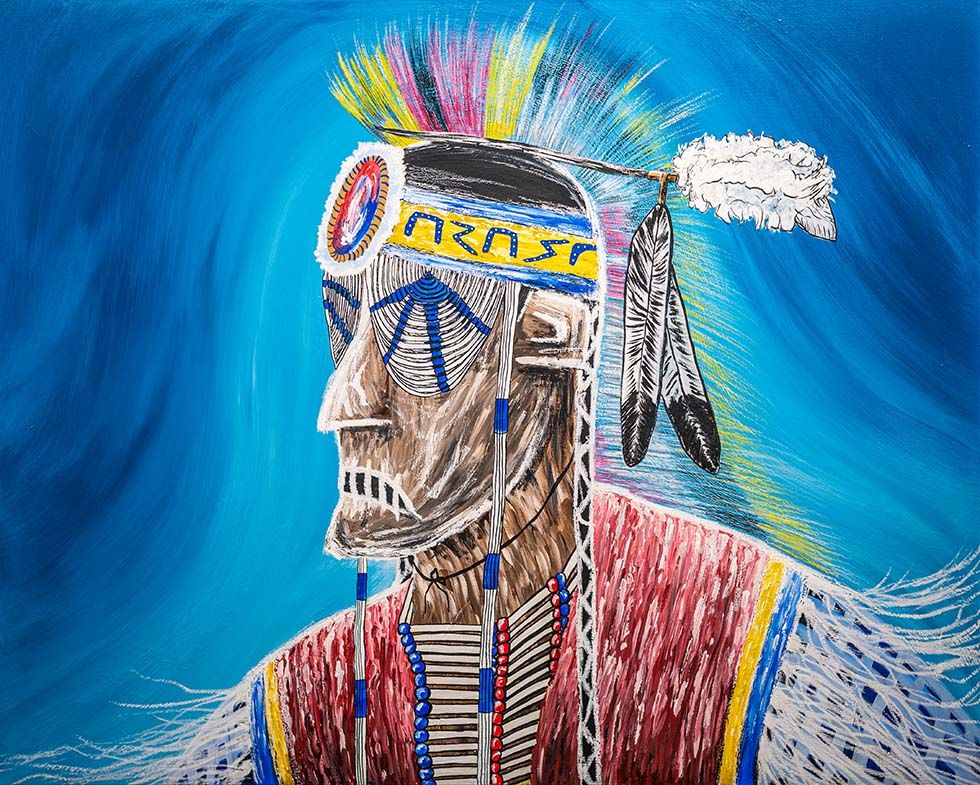 The Craigleith Heritage Depot in the Blue Mountains, while boasting a well curated museum and archives, has been receiving attention for its offerings in the digital realm. Found in a beautifully restored 1880s train station their REEL History series of documentaries, with a notable entry on the Indigenous History of the Blue Mountains, was recognized with the Lieutenant Governor's Ontario Heritage Award for Community Leadership in 2022. The Depot also boasts a robust and user-friendly virtual museum, available at thebluemountainslibrary.ca which allows users to "visit" and view artefacts and exhibitions without leaving home. Indigenous history and culture are featured prominently in their digital offerings, with the six-part Journey of Knowledge, launched in 2021, being a good introductory point. There is a wealth of historical information to be enjoyed here, along with well produced video and audio resources, collections of artefacts and links to further resources.
In 2021, alongside the Durham Art Gallery, Grey Roots Museum &Archives helped bring the art of Emily Kewageshig to life in large format on roadsides throughout Grey and Bruce counties. Find Emily's piece Harmony and Balance on the north side of Highway 26 just east of the Billy Bishop Airport. Grey Roots, just south of Owen Sound, has taken the directive to collaborate with Aboriginal peoples to heart.
Over the last year, the museum has coordinated with members of local First Nations communities to assemble an Indigenous Advisory Council, to ensure that Indigenous voices inform how Indigenous history is presented at the museum.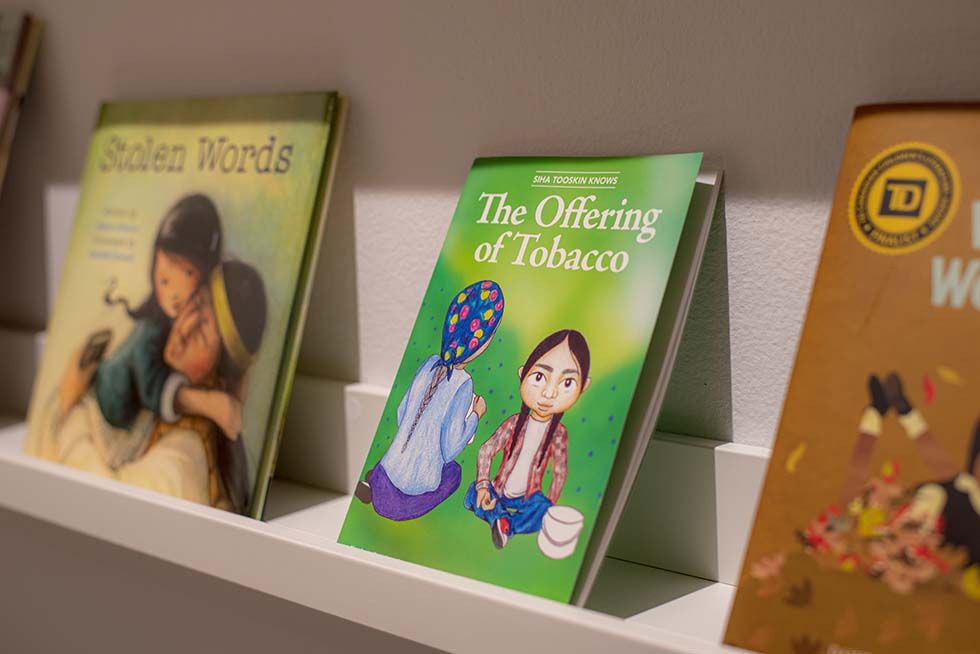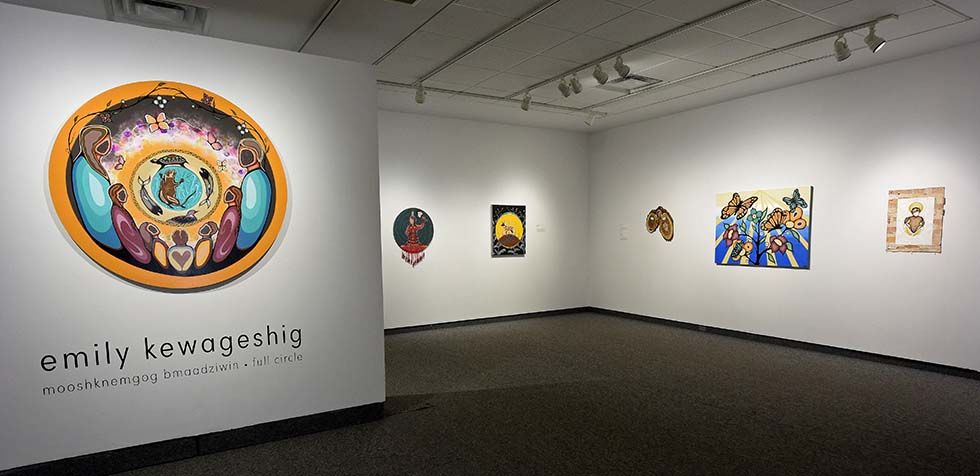 Development has also begun on a display to be featured as part of the museum's central gallery, which will tell the Anishinaabe creation story, demonstrate the treaty process from an Indigenous perspective, and point to reconciliation. Nyle Johnston, a gifted artist and storyteller of the Chippewas of Nawash Unceded First Nation, is designing the display, slated for a mid-2022 unveiling. The journey to reconciliation will doubtless be a long one. There remains much to be done, especially by public institutions such as these, located on and surrounded by traditional First Nations territory, serving communities composed of Indigenous people and settler descendants alike. Collaborative communication, as the calls to action indicate, is the key to finding the way forward.
The work being undertaken by these local institutions to highlight Indigenous history and art may be small steps, but with the guidance of Aboriginal peoples, they are steps in the right direction, and every worth while journey begins with a series of small steps.