Candace Crawford… Birth date: 11/03/1994
Ski Club: Georgian Peaks Ski Club
Discipline: Slalom and Giant Slalom
Candace Crawford is one of Canada's best up-and-coming female ski racers. Crawford ruled the NorAm Cup circuit in 2014-15, claiming four of the five available titles (overall, slalom, giant slalom, and alpine combined), along with claiming a second place overall title in super G. On top of her Nor-Am success, Crawford was part of the dynamic group that placed second in the team event at the 2015 FIS Alpine World Ski Championships in Vail/Beaver Creek, Colorado. Crawford earned her first World Cup points with a 25th place at Kühtai in Tirol, Austria. To cap off an exceptional 2014-15 season for this incredible talent, Crawford achieved two fifth-place finishes at the World Junior Championships in Hafjell, Norway. In the 2015-16 season, Crawford cracked the top ten on the World Cup circuit claiming ninth-place in the Soldeu (AND) alpine combined race. SOURCE: ACA
TOP RESULTS:
-1st – Alpine Combined – Canadian National Championships – Whistler (2016)
-1st – Super G – Nor-Am Cup – Whiteface Mountain, USA (2016)
-9th – Alpine Combined – World Cup – Soldeu, Andora (2016)
-1st – Giant Slalom – Nor-Am Cup – Burke Mountain, USA (2015)
-2nd – Slalom – Canadian National Championships – Mont Sainte Anne, CAN (2015)
-2nd – Giant Slalom – Canadian National Championships – Mont Sainte Anne, CAN (2015)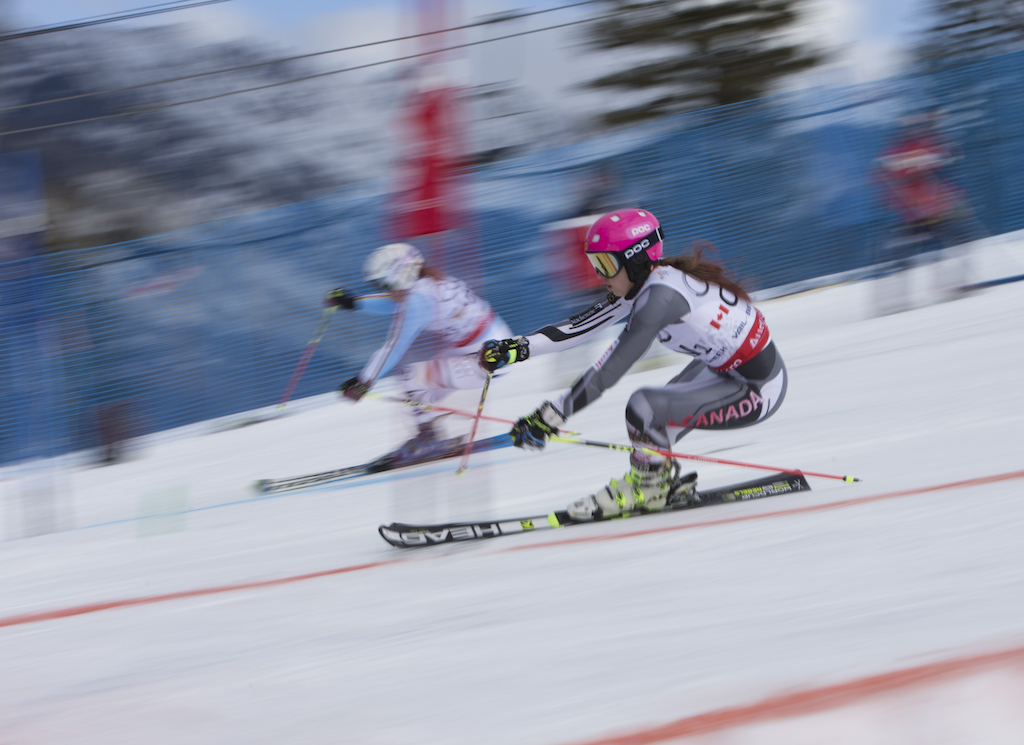 Morgan Megarry… Birth date: 26/05/1993
Ski Club: Craigleith Ski Club
Discipline: Slalom and Giant Slalom
A Canadian Ski Team member since 2013, Morgan Megarry is a force on the North American Cup circuit, and has been gaining valuable World Cup experience on renowned tracks like Kitzbuhel and Kranjska Gora. After being sidelined by a double knee reconstruction during the 2014/15 season, Morgan returned in 2016 to grab multiple NorAm podiums and ultimately become one of Canada's top ranked GS skiers. Morgan is primed for success on the 2017 World Cup circuit and on through the 2018 Pyeongchang Olympics.
"I pride myself on being the underdog. My arrival at this level is a result of determination and hard work. Years of tireless competition and the relentless pursuit of excellence have brought me to where I am today. I am proud of my journey, and am confident that I have the necessary qualities to continue on this path towards success on the sports greatest stage."
TOP RESULTS
-1st – FIS Race – Alpine Ski Club – Slalom (2013)
-2nd – Nor-Am Cup – Vail, Colorado – Giant Slalom (2013)
-6th – National Championships – Giant Slalom (2014)
-7th – National Championships – Super G (2014)
In the 2015-16 season,
Megarry
had four podium finishes 
on
the NorAm circuit.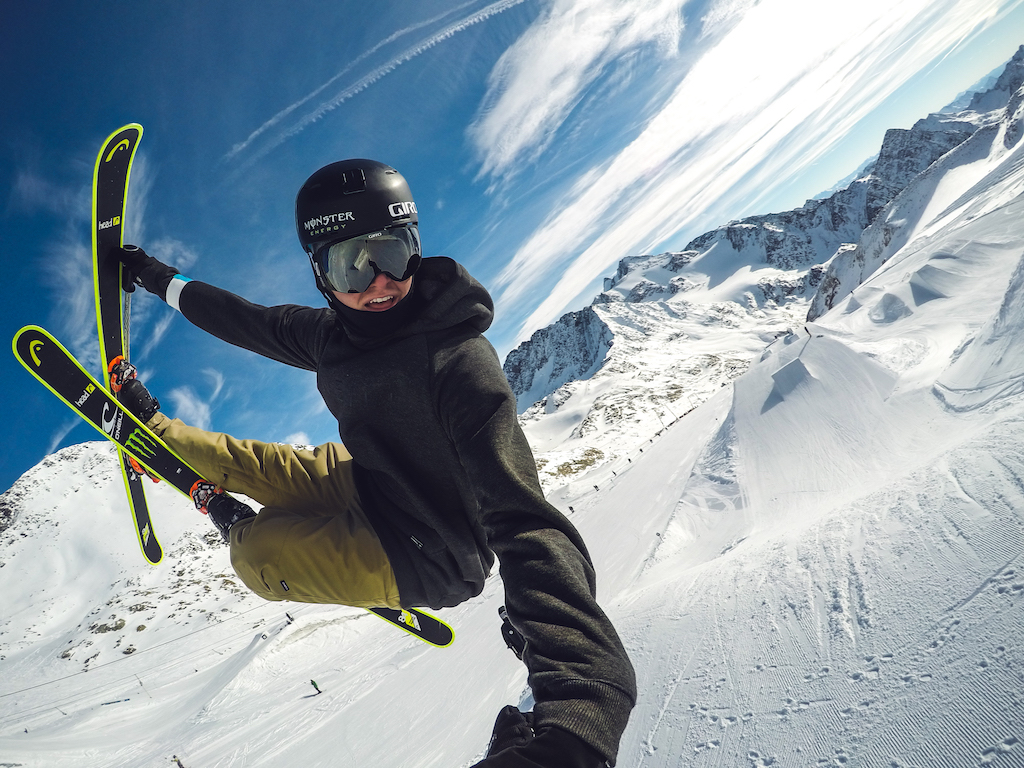 Evan McEachran… Birth date: 06/03/1997
Ski Club: Craigleith | Discipline: Slopestyle
19 year old Craigleith Ski Club member Evan McEachran began his skiing career as a Nancy Greene racer, however he'd likely be found in the terrain park—his parents recall one season when he broke five pairs of race skis while mastering rails. At the ripe age of 11 Evan was named to the Ontario Freestyle Provincial Team before moving on to the National Team in 2012. At 16, he was one of the youngest members in the history of the program. As the number one ranked Canadian on the FIS and AFP (Association of Freeskiing Professionals) Evan has been competing in World Cup, The Dew Tour, X-Games for both Slopestyle and Big Air including the 2016 Pyeongchang, South Korea Olympic Test Event. Evan has his sights set on the 2018 (and even 2022) Olympics!
"The Olympics weren't even a dream of mine when I started having success early in my Ski Slopestyle career… not because I didn't think I could make it, but because it wasn't even announced as an Olympic sport until 5 years ago. Now I can begin to dream about competing for Canada at the Olympics, and doing my best to bring home a gold medal!"
Career Highlights:
-2016 FIS Slopestyle Rank: 10th
-2016 Association of Freeskiing Professionals World Rank: 7th
-2014 AFP World Championships: 1st
-2013/2014 NorAm Cup Winner
Kylie Sivell… Birth date: 19/1/1989
Ski Club: Osler Bluff
Discipline: Big Mountain Freeskiing
Four time Ontario Provincial Mogul Champion Kylie Sivell is making a name for herself in Big Mountain Freeskiing. The highest ranked qualifier on the 2015/16 Freeride World Qualifier (FWQ), Kylie is poised to take a run at the overall Freeride World Tour (FWT) title—an invitation-only, big mountain freeskiing series based in Europe.
"I am currently ranked 1st in the world, qualifying for the Freeride World Tour in 2017. It's a pro tour, a pivotal moment to further my ski career. My goal is to obtain a top 7 ranking on The Freeride World Tour. Each athlete on The Tour is guaranteed entrance to 3 events—Chamonix, Valenord, and Fieberbrunn. To be invited to Haines, Alaska and Verbier, Switzerland, an athlete must remain at a certain ranking in her/his field of competition."
TOP RESULTS:
2016 (1st overall FWQ)
-1st – Wrangle the Chute at Kicking Horse, Golden B.C. FWQ 4
-1st – Revelstoke Freeskiing Open, Revelstoke B.C. FWQ 3
-2nd – Taos Freeskiing championships, Taos NM, FWQ 4
-2nd (2012) – Lake Louise Big Mountain Challenge AB. CAN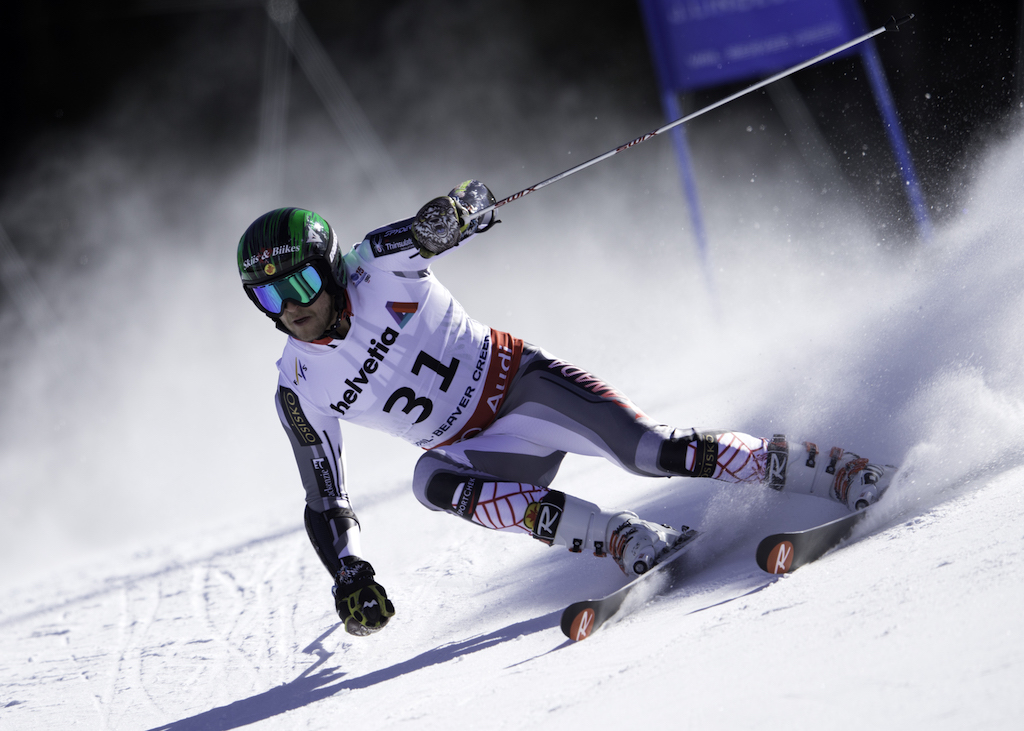 Phil Brown… Birth date: 09/11/1991
Ski Club: Craigleith Ski Club
Discipline: Slalom & Giant Slalom
A standout performer at the 2011 World Junior Championships, where he picked up a bronze medal in the combined event, Phil is regarded as one of Canada's future stars. In the 2012-13 season, he won the Nor-Am Cup giant slalom title. At the 2015 FIS World Championships in Vail/ Beaver Creek, Phil was part of the Canadian Team that nabbed second in the team event after narrowly missing the podium two years earlier.
"Our success in the Team Event at the Beaver Creek World Championships was one of the most thrilling experiences of my career to date. Earning a Silver medal for Canada was a dream come true and it was incredible to stand on the podium with my teammates that day. We hope to continue our success in this event moving into another World Championship year (St. Moritz 2017) and also in the Olympics as the Team Event will now be an official competition in the 2018 Olympic Games in South Korea. I am reaching the peak of my career and striving towards career best results for the next two seasons as I prepare to qualify and compete at the next Olympics."  WEBSITE: skifastphil.com
TOP RESULTS:
-1st – Slalom – Canadian Championships – Whistler, B.C. (2015)
-1st – Giant slalom – Nor-Am Cup – Nakiska, Alta. (2013)
-3rd – Combined – World Junior Ski Championships – Crans Montana, SUI (2011)
-26th – Giant slalom – World Cup – Beaver Creek, U.S.A. (2015)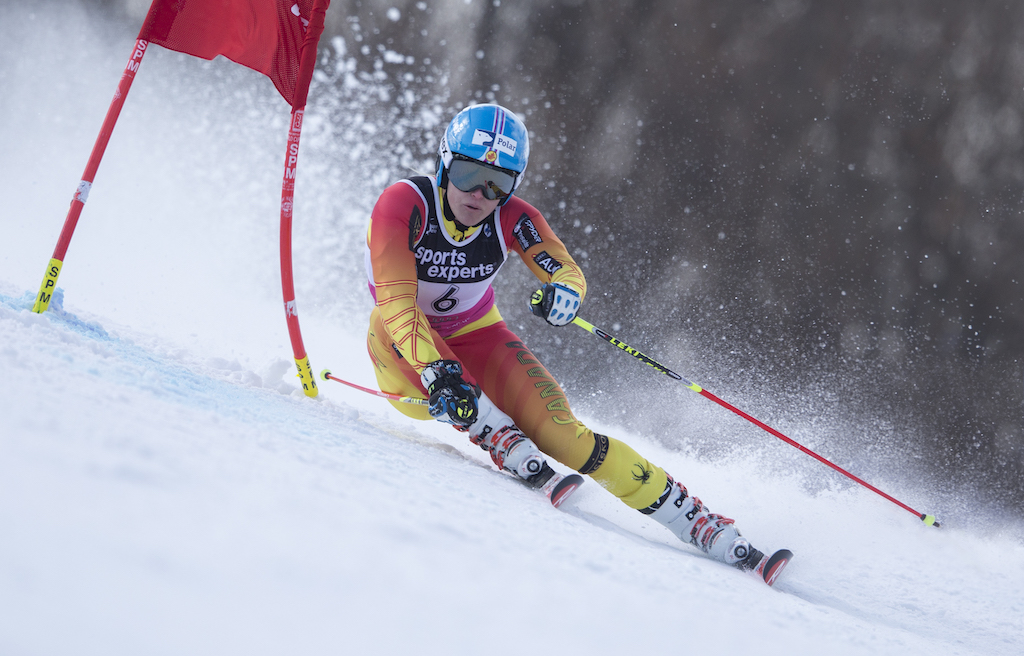 Erin Mielzynski… Birth date: 25/05/1990
Ski Club: Georgian Peaks Ski Club
Discipline: Slalom and Giant Slalom
In 2012 Erin made history in Ofterschwang, Germany, when she became the first Canadian since Betsy Clifford in 1971 to win a World Cup slalom race. She followed that outstanding result with her second career World Cup podium in 2013, placing third. She narrowly missed a top-five slalom finish at the 2015 FIS World Championships in Vail/ Beaver Creek, Colorado, ending up in sixth. Erin was Canada's captain for the 2015 FIS World Championships team event, from which Team Canada claimed a silver medal.
"My goals for the upcoming season include being a contender for the podium at the world champs in slalom and dual, and to score points in a WC GS. To do this I have to slowly build each race working on my skiing, race focus and trusting my plan, so that my racing becomes consistent as the season progresses. Looking ahead to the 2018 Olympics, my plan is to focus on the process and not get caught up on perfection. I want to build on what I have learned from my experience on the World Cup circuit, while finding consistency in my skiing. I hope to start the Olympic Games in the top 7 and be a medal contender. I have to take each day as a new opportunity to solidify these changes."
TOP RESULTS
-1st – Slalom – FIS World Cup – Ofterschwang, GER (2012)
-3rd – Slalom – FIS World Cup – Zagreb, CRO (2013)
-4th – Slalom – FIS World Cup – Aspen, USA (2016)
-5th – Slalom – FIS World Cup – Are, SWE (2012)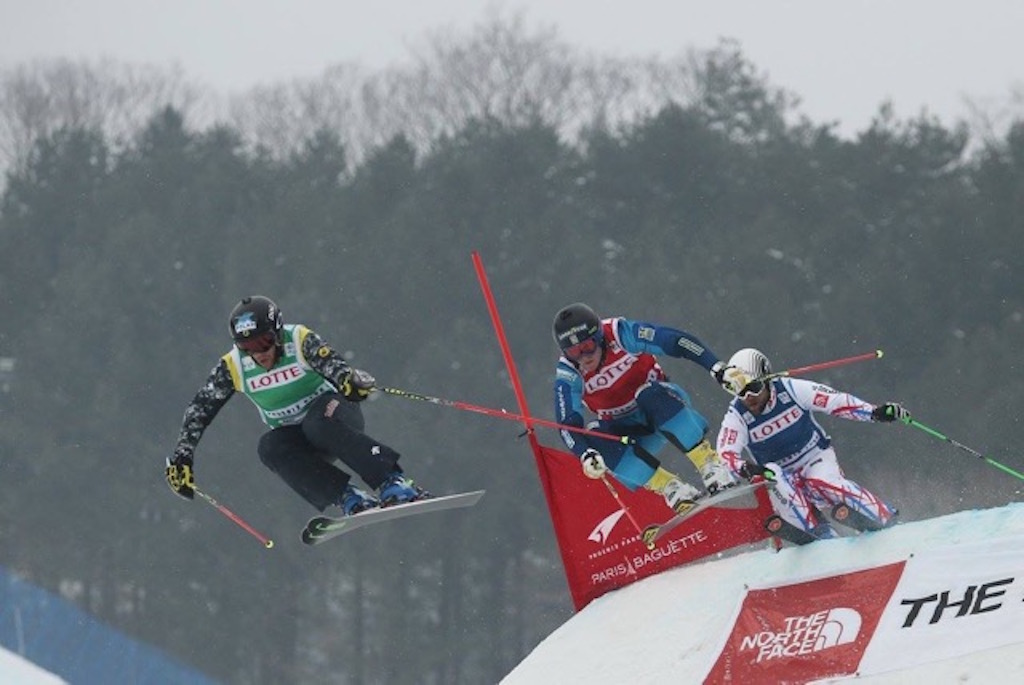 Kevin Drury… Birth date: 22/07/1988
Hometown: Toronto
Discipline: Ski Cross
Former Ontario Ski Team Member Kevin Drury always had a penchant for going fast. He qualified for the Canada Ski Cross team after an incredible 2015-16 breakout season, highlighted by a fourth-place finish in Bokwang (KOR).
"When I finished my NCAA ski racing career at the University of Vermont, I decided to send an email to Willy Raine, the director of Ski Cross Canada. I was known to do flips and tricks in any terrain park I could find, (most of the time doing them in my DH suit and full pads). The following season I was put on the Canadian Ski Cross Development Team and went on to win the NorAm title, which allowed me a World Cup spot. What shocked me the most was how having the best in the world bump and ski around me, didn't scare me, it drove me to want to ski faster, harder. I believe I have the speed to be one of the best in the World. I would like to make the Olympic team for Korea and be a medal contender."
TOP RESULTS:
-4th – World Cup – Bokwang, KOR (2016)
-5th – World Cup – Arosa, SUI (2016)
-10th – World Cup – Nakiska, CAN (2016)
WORLD RANKINGS (2016)
Ski Cross: 17th