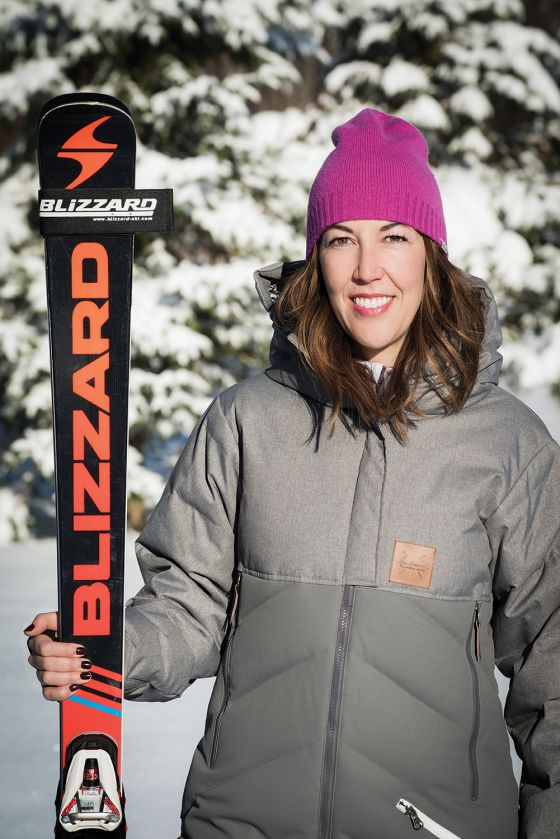 I spent the better part of my 20s and 30s chasing snow around the globe. As passport stamps and days skied accrued, I would undoubtedly run into a few old friends and familiar faces from "back east". Either on a steep chute or in the bar, Ontarians can hold their own. What is it about our little but mighty slopes that have produced countless great skiers and riders? Whistler Blackcomb recently celebrated their 50-year anniversary but this winter marks Blue Mountain Resort's 75th year!
Which means, forward thinking trailblazers like (BMR founders) the Weider family have put us 25 years ahead of many impressive ski towns. Unlike most mountain destinations however, this area remains accessible, quiet and affordable. Perhaps that's why adventurous individuals are making a permanent move to Simcoe, Grey and Bruce Counties. Then again it might have something to do with the number of quality microbreweries in our area. In either case, in this issue, we explore why families are relocating north of the GTA and we also take an in-depth look at several quality beers and ciders that are brewed right here. Coincidence?
Let's get back to our training ground for a minute—without question our homegrown athletes are producing results. We will reacquaint you with seven local athletes who are competing at the top of their respective snow sports. Perhaps we only need look to our coaches, ski clubs and volunteers to see why this area is a hotbed for talent.
We have world-class infrastructure as well—on page 48 we take you inside Alpine Ski Club's new 45,000 square foot clubhouse.
For 30 years, Collingwood has been home to of one of the most respected ski racing academies in the world—our "In Conversation" features National Ski Academy alum Larisa Yurkiw sitting down with NSA co-founder and coaching legend Jurg Gfeller.
The Ski Cross World Cup returns to Blue Mountain Resort on March 5th. This will be the final stop on the World Cup and the only event in North America. Defending champions Brady Leman and Marielle Thompson (both Canadian) will be back to defend their titles. I hope to see a huge hometown crowd cheer on local boy Kevin Drury! (One of our featured locals.)
Everything you need to enhance your fun this winter is right here—great restaurants, a hot real estate market, home décor, cozy recipes, night skiing (nordic and alpine), and of course dozens of trendy outfit ideas to equip you for après ski.
Winter is here—get outside and make it count! |E|