Interview by Cara Williams, Photography by Reuters/Alamy &, Laurel Crawford
At just 24-years-old, Jack Crawford already has over 30 World Cup starts. Hailing from the Georgian Peaks Club in Thornbury, Jack garnered the skiing world's attention in 2015 when at 18, he earned five top-5 finishes at the FIS World Junior Championships. With a focus on speed events, Jack's World Cup debut came months later when he pushed out of the start gate at Kitzbühel—the most notoriously treacherous and feared track on the World Cup calendar. During the 2021 season Jack racked up more impressive stats, finishing 4th in the alpine combined at the World Championships and 6th, (just 0.56 off the podium) at the Kitzbühel Super-G in January. With one Olympic Winter Games under his belt, Jack is setting his sights on representing Canada in the Downhill, Super-G and Alpine Combined events at the 2022 Olympic Winter Games in Beijing China.
Escarpment Magazine: You grew up skiing at Georgian Peaks and even though our hills lack vertical and our season is short-lived, Escarpment clubs have produced countless top ski racers—why do you think this is, and in your experience, what can other regions learn from us?
Jack Crawford: Georgian Peaks has always been a great ski environment with challenging terrain and great coaches. The coaching staff has a wonderful view of the sport, making it competitive and fun for all age groups. I always looked forward to strapping on the skis at 7.30 in the morning and unclicking when the lifts finally closed. I often wish to get back on those slopes I know so well, rugged, sometimes icy, always exciting. I think the Escarpment clubs prepare ski racers for regional and national competitions by being organized, employing good coaches and keeping young racers engaged.
EM: As a teenager you played high level hockey while your younger sister Candace was a competitive figure skater. You both chose skiing over your respective sports and are now competing at the highest level. What drew you both to ski racing?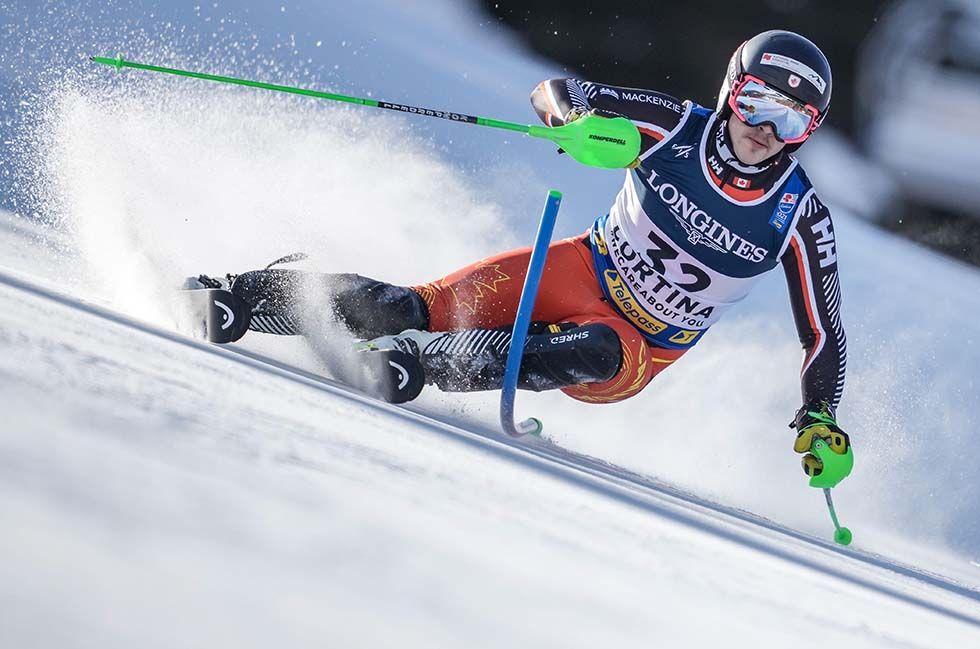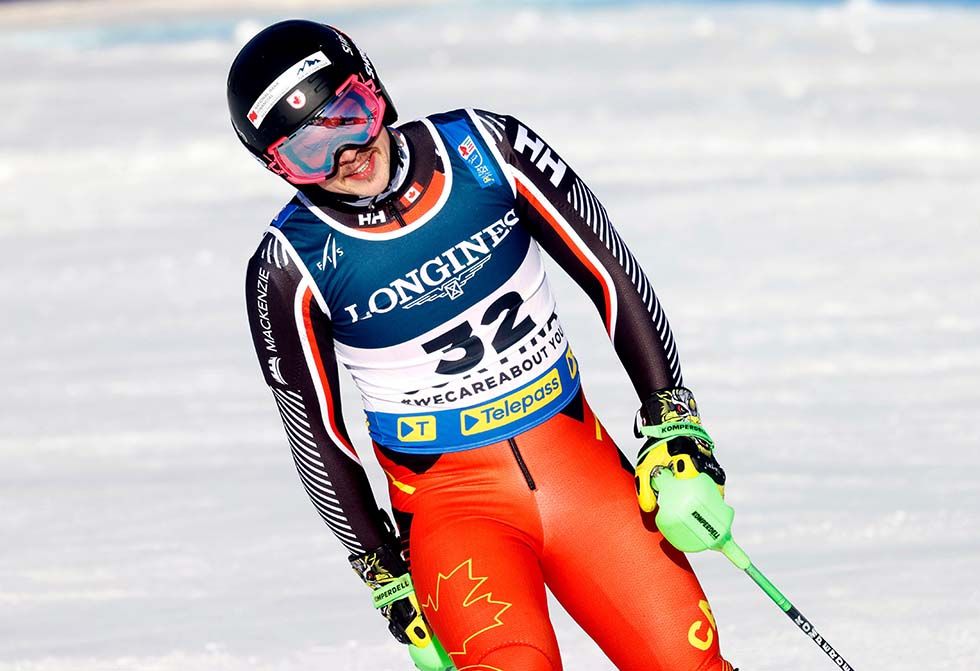 JC: Managing hockey and figure skating with skiing on the weekends became more difficult as Candace and I matured and both of us really enjoyed and loved skiing so much, the decision was easy. Most of my close friends raced and I loved the competition and camaraderie and I think I became a better skier than hockey player, to be honest. As well, skiing was something my whole family could take part in and do together.
EM: Ski racing is an individual sport but having strong teammates has equated to success for numerous teams from the Crazy Canucks, to the Canadian Cowboys, to the Attacking Vikings—how does team culture play a role in the success of the team as a whole?
JC: Our team has an unusual dynamic. We all have been friends since the start of K2 (U16) and we genuinely like each other. We push each other in dryland training and on the slopes. Our friendships mean that it is easy and relaxed living with each other. I think we understand the ups and downs of winning, goofing something up, and losing. We egg each other on and are proud of each other's accomplishments. Our hard work together along with a lot of fun fuels the team to get better as a whole.
EM: Congratulations on finishing fourth in the alpine combined event at the FIS Alpine World Ski Championships in Cortina d'Ampezzo, Italy this past February. You were leading after the Super-G portion and despite the fact that you have never competed in a World Cup slalom, you laid down an incredible slalom run. As a speed specialist, what was it like to pivot to a technical event, and were you at all surprised with your performance?
JC: I was not originally a speed skier but a very decent slalom and GS skier. When I was about twelve I skied in the Podborski Cup at Craigleith which was a Super G race. I think that race planted the speed seed. Our team still tries to train as much slalom as possible which makes it easier to switch disciplines. I was totally surprised that I made it to the bottom of the course at Cortina. but that day was not like anything I had ever skied. The slope was sheer ice. One hundred runs down would not make a single mark. I don't mind ice but that was crazy and I am proud of that result.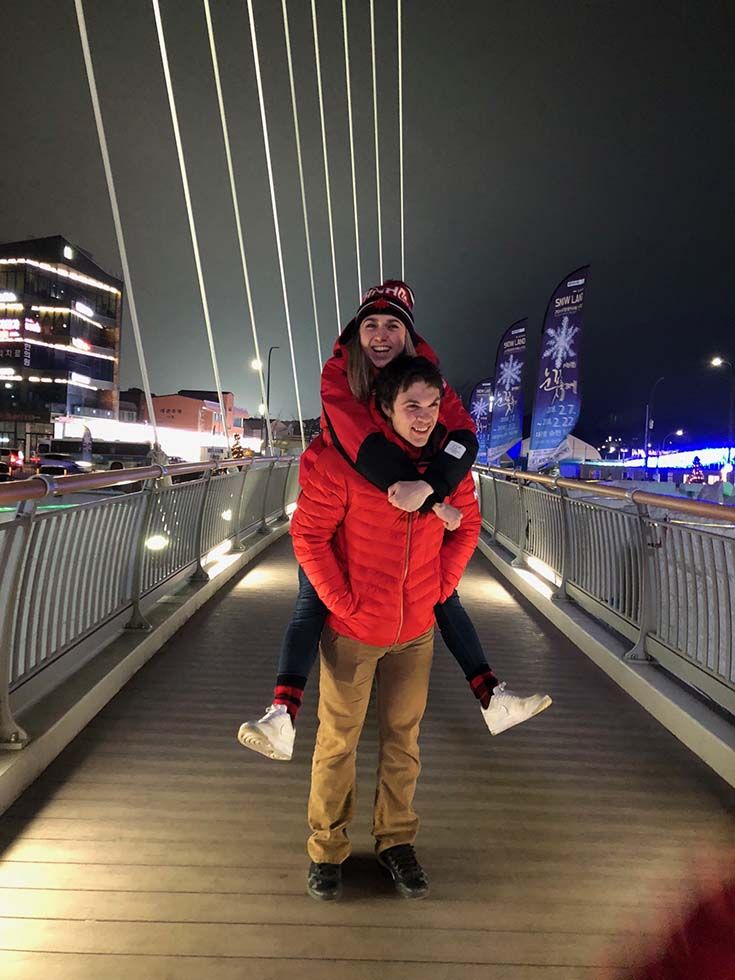 EM: In your interview with The Next Turn Podcast this past spring you talked about the importance of pushing out of each and every start gate with the intent to be the best—how do you manage to find this mindset and not hold anything back week after week, month after month during the World Cup season?
JC: I have struggled with this in the past but have learned to be comfortable with being uncomfortable. I just let go and don't worry about anything. I trust my hard work training, the support of my team, and my family and friends to give me the strength to kick out of the start gate and ski as hard as I can every time.
EM: Looking ahead to the 2022 Winter Olympic Games in Beijing, China—typically athletes have a chance to test the downhill track, or at least see it, but weren't able to due to the pandemic. Have you skied in China? And what are you doing to prepare to race a track you've never seen?
JC: I haven't had an opportunity to ski in China, but neither have most of the other skiers. Our team is doing nothing special, just continuing our training and ready to adapt to whatever we are given. I would bring the same focus and intent that I would bring to any other race track.
EM: This will be your second Olympics—what do you know now that you didn't know at the 2018 Games in PeyongChang?
JC: Aside from the excitement and ceremony, it really is just another race with familiar faces. In PeyongChang, the speed events were in Jongsson and because of scheduling we didn't get to experience opening ceremonies and had limited time in the Olympic Village, but it made me realize that I can focus and do my job.
EM: Being an Olympic year, does your focus change for the World Cup races? And is your approach any different for an event like the Olympics?
JC: We aren't trying to change anything. On race day at the Olympics, I have to bring everything to the table that I would in World Cup or
a Championships race.
EM: We wish you the best in the upcoming season and I know I speak for Canadians when I say we'll be cheering you on in Beijing. What advice would you give to an up-and-coming ski racer from Ontario who has Olympic dreams?
JC: Work hard, make healthy choices, choose good coaches, surround yourself with support and your family but most of all believe in what you are doing. Be prepared to fail, over and over and to dust yourself off each time because it is that determination, tenacity and grit that will get you there.