By Nick Hamilton, Photography by Jody Wilson
Gravel riding on the Escarpment is a thing of beauty—while many cyclists enjoy riding on smooth surfaces with light-frame bikes, I submit to you that gravel riding provides an experience of escapism that is nourishment for the soul.
Riding a bike on varied terrain actually dates back to some of the early origins of the sport. Paris–Roubaix is a oneday professional bicycle road race in northern France, starting north of Paris and finishing near the border with Belgium. Since its first event in 1896, riders rode (and still ride) more than 150 miles on cobblestone and gravel roads. Watching a highlight reel of this event may not sell you on the experience, but it does provide some context on the notion of riding a bike with greater exposure to earthy elements outside of the typical road race. Today, gravel bikes are one of the fastest growing sectors in the industry—sales jumped over 109 percent from 2019 to 2021.
Simply put, gravel cycling, opens up diverse terrain, ranging from lesser-used dirt roads to chunky gravel to smooth trails. Indeed, if you compare the sports of gravel and road cycling, you will notice a more relaxed approach with gravel riding. In my experience, gravel riding is social and collegial with a greater interest placed on exploring less travelled routes. Traditional road riding can feel repetitive and riders often focus on pace, performance and organization. While the approach of road cyclists could be characterized as aggressive, the terrain found on gravel routes can be equally as challenging and often harder to navigate. Both cycling formats have merits and appeal to their respective participants—riders who surround you on a gravel ride might appear different also. Road riders are known to sport clean, aerodynamic (and often matching) cycling apparel, while gravel riders are less conventional, yet expressive in their choice of attire. It's not uncommon to pass a rider wearing a Bob Marley or Toto concert tee-shirt. There is a bit more 'looseness' in the approach to gravel riding, which in turn becomes part of the people watching, conversation and intrigue.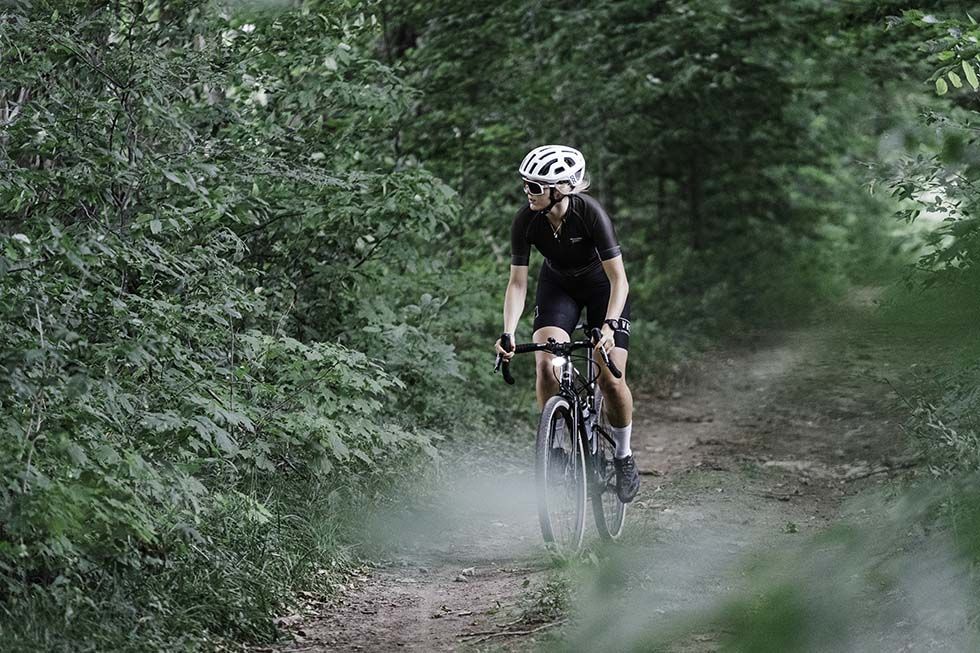 Gravel bikes are highly versatile when compared to road bikes and are noticeably heavier. Steel frames are common (with some carbon componentry), including disk brakes for quick response and tires which measure 38-42mm—much wider than traditional road riding tires. When it comes to tire pressure, lower pound per square inch (PSI) is the norm, which enhances traction on dirt and gravel.
In terms of terrain, gravel riding opens up a plethora of routes, loops and adventures including hot spots like the Beaver Valley where you can immediately toggle between asphalt and gravel roads to create more variety in your rides.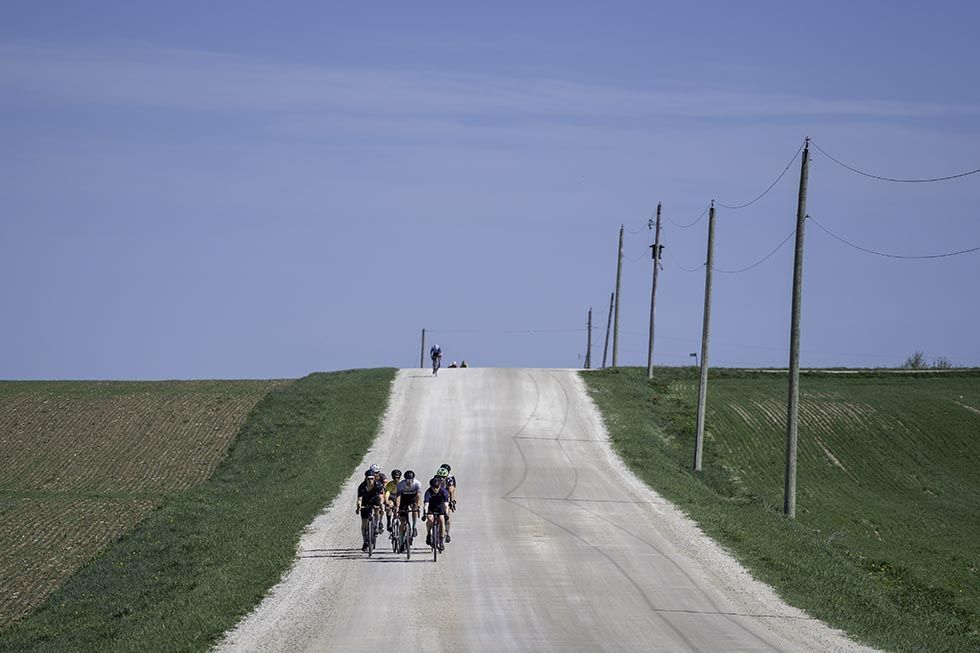 Solo gravel rides offer the rare opportunity to parade through nature. Dirt roads kick off an earthy aroma, while tall grass and wildflowers team with life. When you feel up for a group ride, the social aspect is exceptional. One of the best examples of how the local community has embraced and showcased gravel riding these past few years has been in the founding of the Gravel Society. This weekly ride and social was founded and curated by local legend Jody Wilson and has grown to include additional collaborators. The quiet roads allow for more conversation and before you know it you are in an area like "Little Germany", which looks like the tree-lined roads of Vermont. Old Mail Road offers views akin to the French countryside and the back roads towards Dunedin resemble Irish hamlets. These sights and more are all accessible via gravel roads in our area which seem to have chameleon-like qualities worth discovering. Often, with a larger emphasis and objective placed on discovering new roads and vistas, its not uncommon to get lost on your own or as a part of a group ride. This aspect of gravel riding really adds to the feeling of adventure and personal reward.
For me, as a rider and fan of the sport, the mental therapy that comes with riding a bike is essential. Escaping the daily stresses of life, combined with a degree of cardio flush is a recipe for happiness. Solo and group rides offer different experiences, both of which are highly rewarding. Small group gravel rides with friends can be amazing for bonding—the experience forges something special as we all let our guard down in order to discover something new.
So, get out there. Get lost and found and see what it's all about. Ontario gravel riding: yours to discover.
ROUTE FINDERS
Most GPS units have inbuilt navigation but the information isn't always specific to cycling. Luckily, there are a host of handy route mapping apps like Komoot, Strava, and Ride with GPS. Keep in mind you need a paid account to access all the features. Some suit performance and training over navigation and exploration.
Komoot – A community-based app that relies on users for route tracking. Share highlights and notes about your rides including coffee stops, bike shops, images, and loads of other useful stuff like difficulty of ride, surface (unpaved, cobbled, gravel). An excellent app for those who want to explore gravel or mountain bike routes.
Strava – The social network for athletes, Strava pairs interaction-fostering features found in platforms like Instagram and Twitter with activity tracking technology. Follow your favourite rider to discover new routes or toggle "use popularity" button. The algorithm will find the quickest, safest and most scenic roads to ride on.
Ride with GPS – The app has two main modes; a map which you can interactively use to draw your own route; and a search tool which allows you to find routes according to specifics such as distance or elevation. Click "find", enter your location and add keyword "gravel" to discover amazing local rides.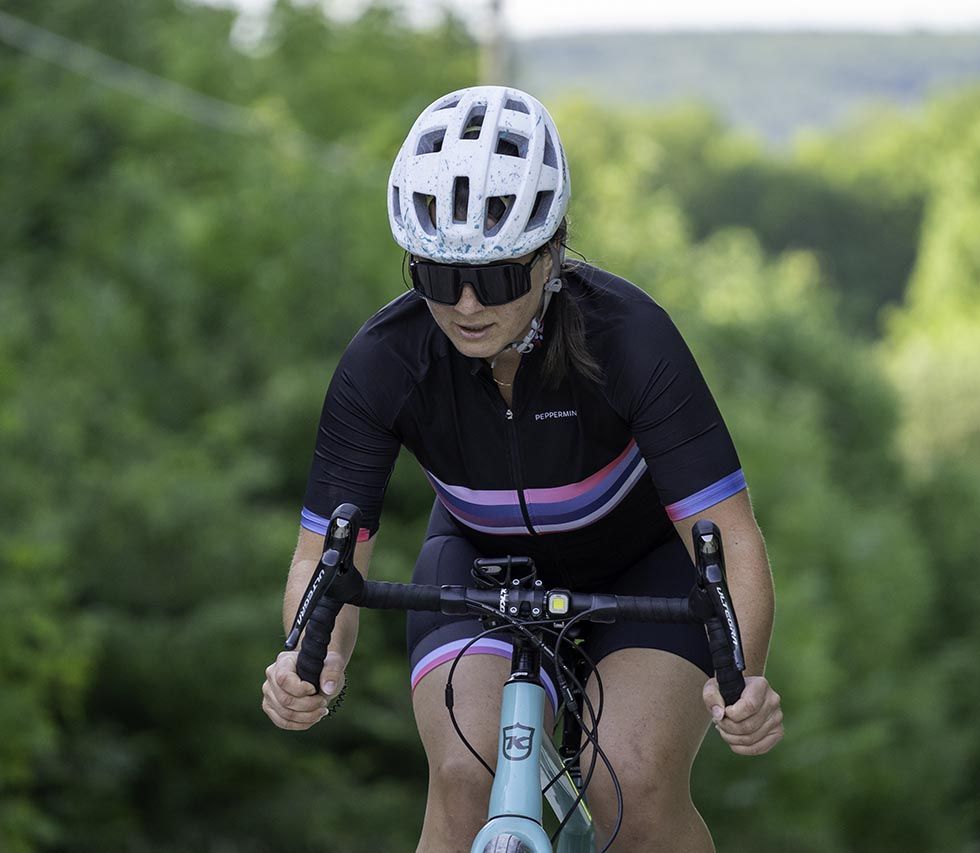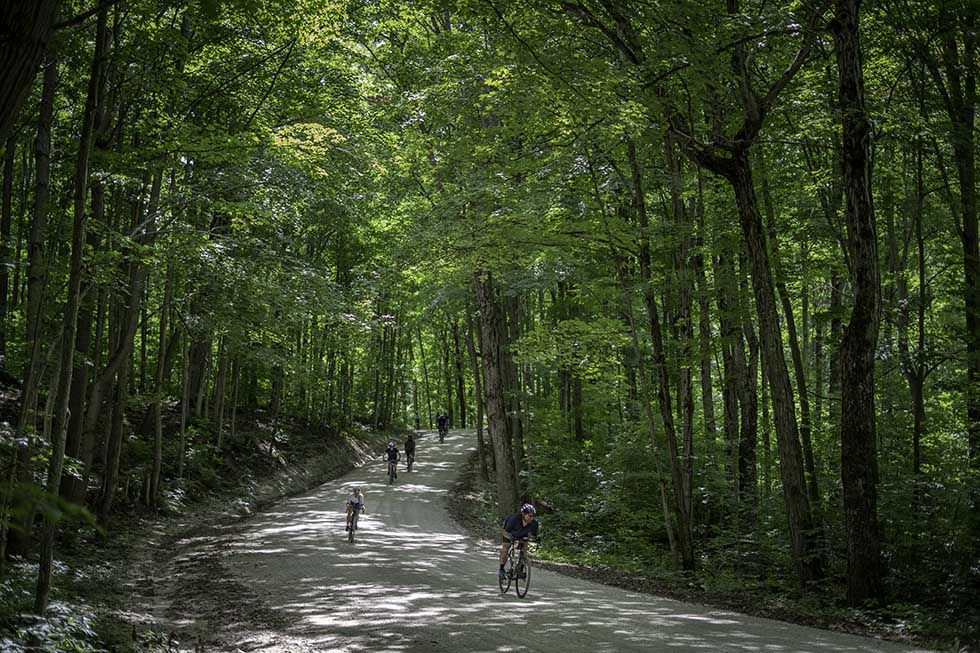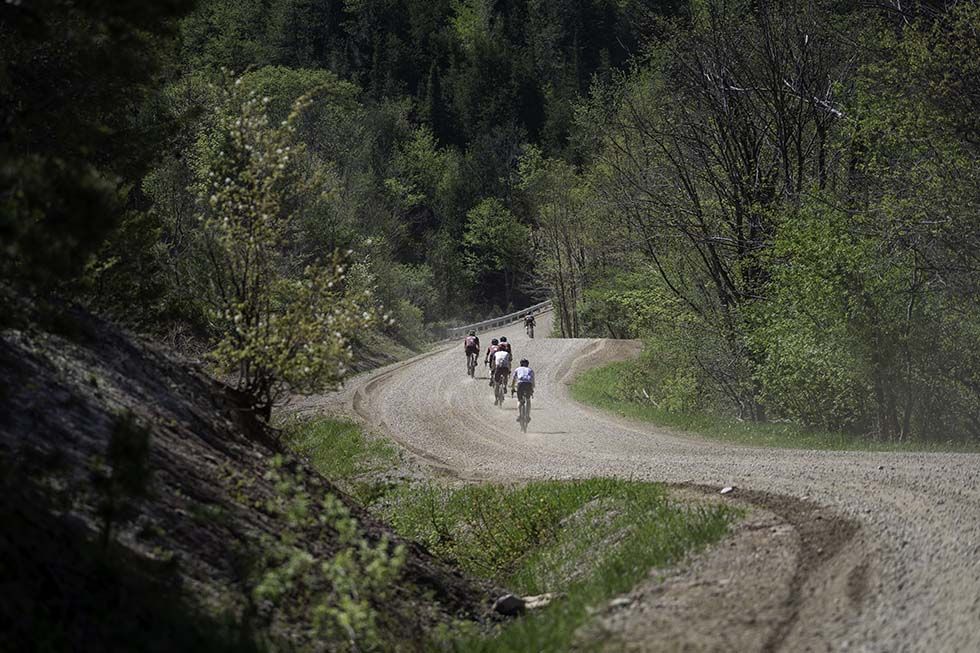 EVENTS
Turas Mor, Creemore, May 13th
Blue Mountains Gravel Fondo, UCI Gravel World Series Qualifier, Thornbury, June 11th
Scarecrow Gravel Ride, Sea Otter Canada, Blue Mountain Village, June 17th
Gran Fondo Lake Huron, Southampton, August 20
Eager Beaver Gravel, Mansfield, August 27th
Growling Beaver Brevet, Collingwood, September 30th
Bruce Peninsula Gravel Gran Fondo, Lions Head, October 1st