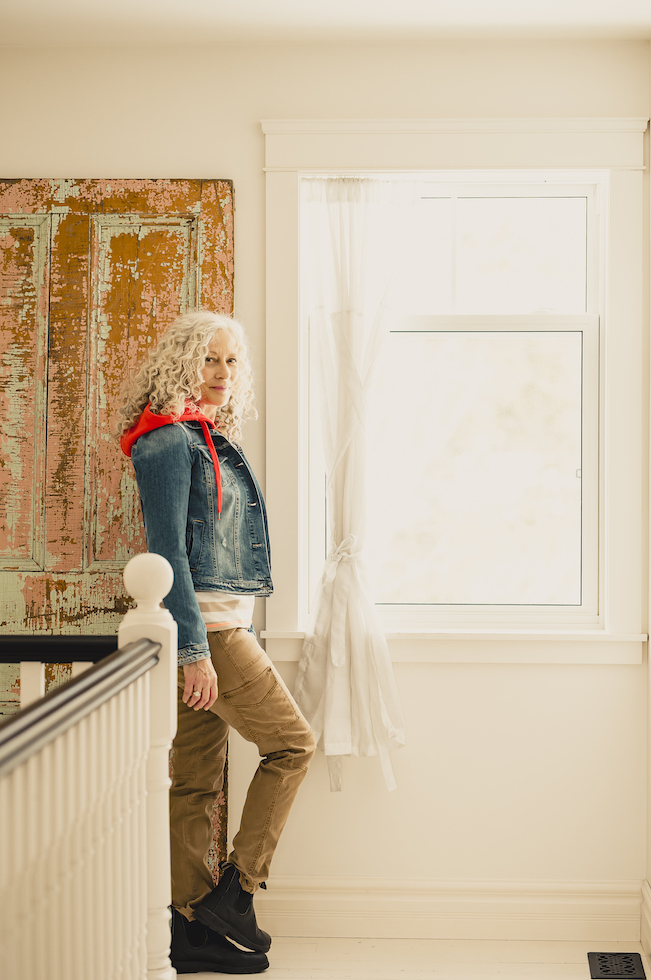 DARLA ANDERSON…
LIVES IN STAYNER WITH HER PARTNER JOHN DAVID ANDERSON AND THEIR THREE CHILDREN; JESSICA, SARAH AND LUKE. SHE IS AN ARTIST, DECORATIVE CONSULTANT AND PAINTER AND HAS RUN HER OWN BUSINESS FOR THE PAST 20 YEARS AS A PAINT FINISHER OF WALLS AND FURNITURE, SPECIALIZING IN DECORATIVE FINISHES. DARLA ENJOYS HELPING PEOPLE TRANSFORM THEIR LIVING SPACES WITH PAINT, ART AND COLOUR, SHE TEACHES ART CLASSES AT THE BAY SCHOOL OF ART AND SHE LOVES THE OUTDOORS. "MY GARDEN IS ALSO WHERE YOU WILL FIND ME, IT IS MY OTHER CANVAS."
CLOTHING & HANDBAG … ELAINE DICKINSON'S DOWNTOWN COLLINGWOOD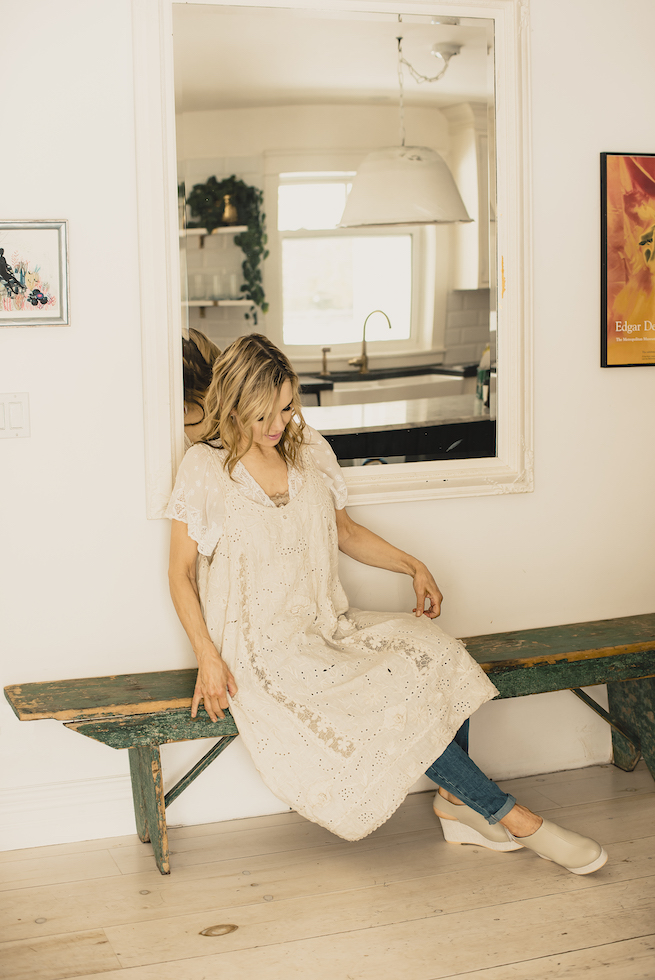 KATHY DE LANGLEY…
KATHY IS A REGISTERED NURSE AND THE OWNER OF THORNBURY LEG VEIN CLINIC. SHE HAS WORKED CONTINUOUSLY IN THE FIELD OF LASER AND ESTHETIC NURSING FOR OVER 16 YEARS AND SHE PERFORMS
LASER & MEDICAL ESTHETICS AT THORNBURY LASER CLINIC. SHE IS A PASSIONATE SKIER, NOVICE SAILOR AND MOST ESPECIALLY, KATHY IS PROUD MOM OF WHISTLER
B.C JEWELRY DESIGNER MIRIAM DE LANGLEY.
CLOTHING, JEWELLERY & BOOTS … LËUK DOWNTOWN COLLINGWOOD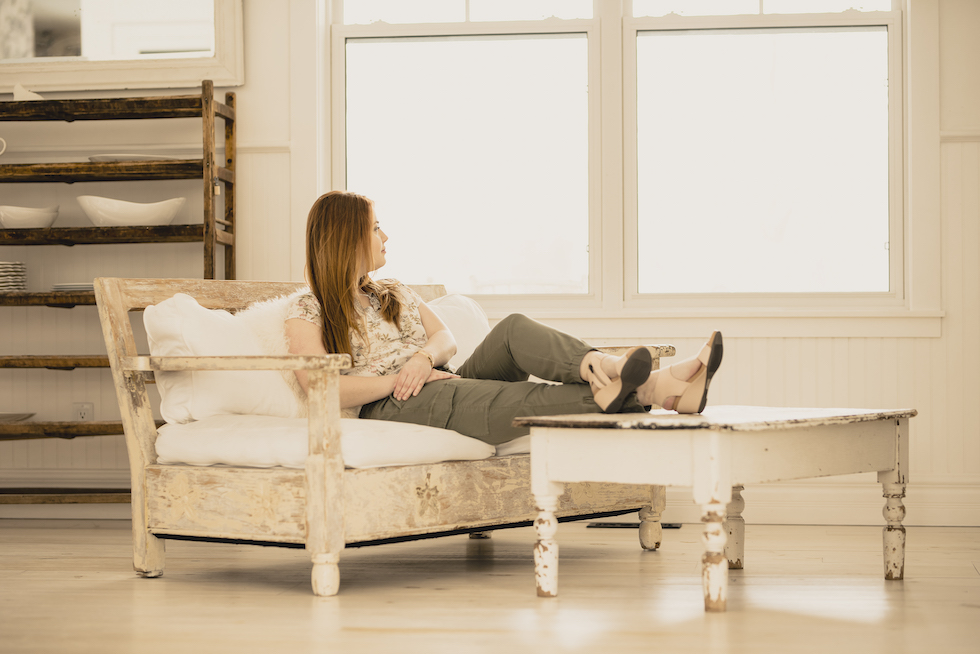 ALIX HADDY…
ALIX IS PART OWNER OF DOWNTOWN THORNBURY'S NEW SHOP: GOOD GRIEF COFFEE. SINCE MOVING TO TOWN TWO YEARS AGO, SHE'S HAD FUN WORKING AT A NUMBER OF PLACES AROUND COLLINGWOOD. ALIX LOVES HER CORGIS, HARRY & MARV, NACHOS, AND THE OCCASIONAL GLASS OF WINE AT GIBSON AND CO.
DRESS, HANDBAG & BOOTS…LAC BOUTIQUE SOUTHAMPTON