PHOTOGRAPHY | CLAY DOLAN
PHOTOGRAPHED AT BRAEBURN FARMS THE BLUE MOUNTAINS SPECIAL THANKS TO JUSTIN RIDGEWELL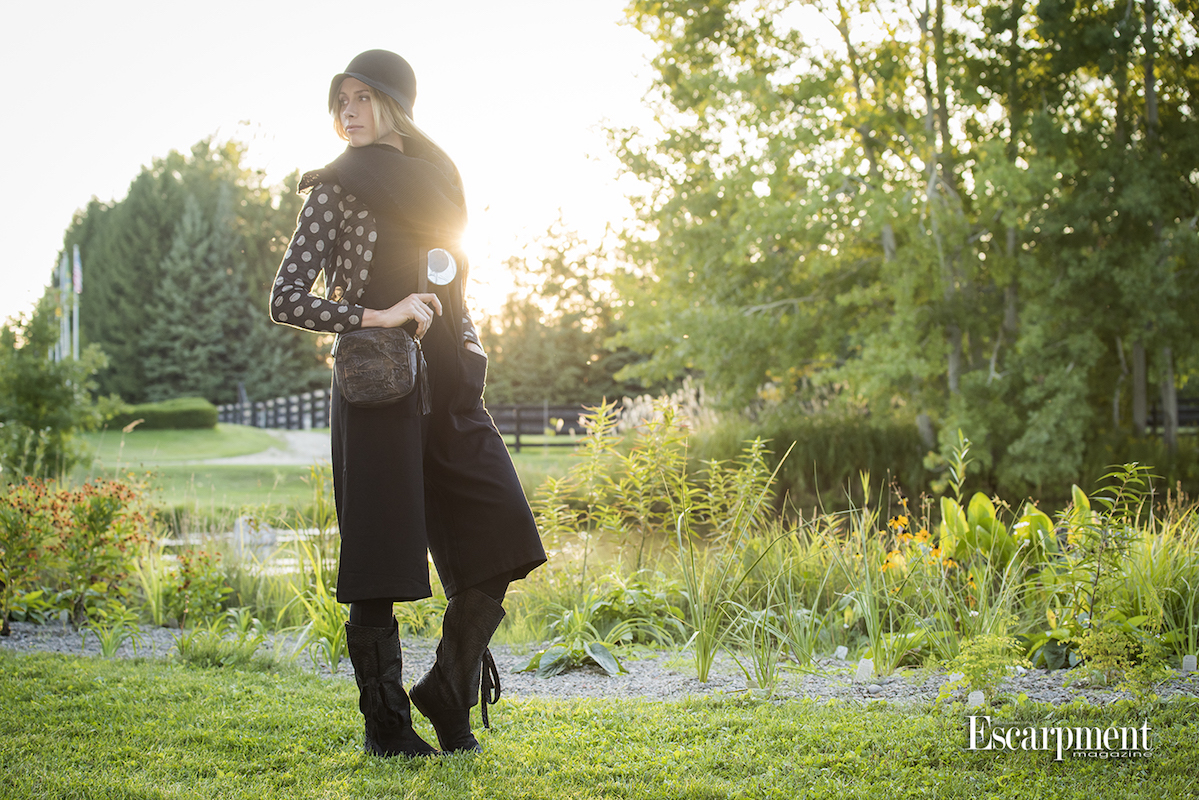 MEGAN LANE…
MEGAN GREW UP ON A SMALL BLUE MOUNTAIN'S FARM RIDING SINCE SHE WAS TINY. NOW, AN ACCOMPLISHED EQUESTRIAN, THIS SUMMER MEGAN FULFILLED EVERY ATHLETE'S ULTIMATE DREAM OF COMPETING AT THE RIO OLYMPICS WITH HER MARE, CARAVELLA. THEY PULLED OFF A PERSONAL BEST. MEGAN CONTINUES TO BREAK THE STATUS QUO IN THE INTERNATIONAL DRESSAGE AREA COMPETING ALONG SIDE THE BEST IN THE WORLD. MEGAN SPENDS HER WINTERS IN WELLINGTON, FLORIDA TO COMPETE ON THE INTERNATIONAL CIRCUIT. HER SIGHTS ARE CURRENTLY SET ON 2017 WORLD CUP IN OMAHA, NEBRASKA.
ALL CLOTHING, HANDBAG, HAT & FOOTWEAR | CORA COUTURE, DOWNTOWN COLLINGWOOD
HAIR & MAKE-UP | MARION'S HAIR STUDIO, THORNBURY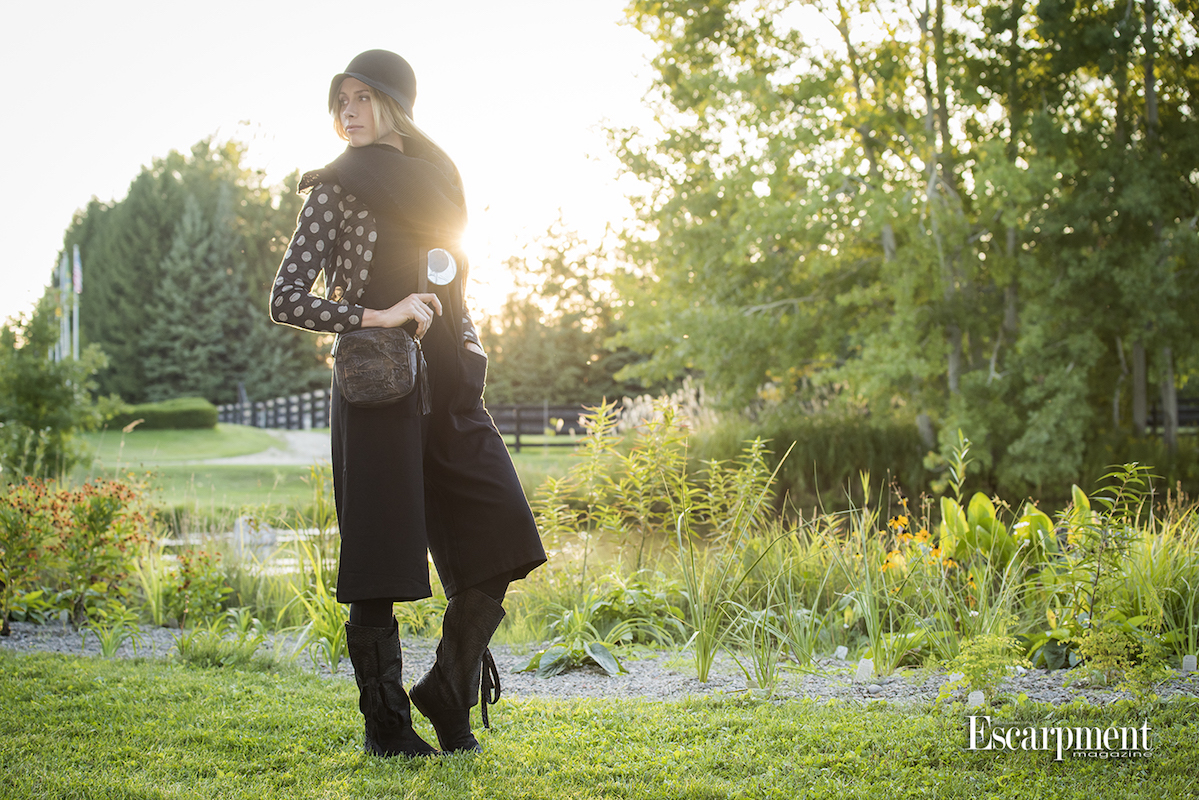 LAURA BEHAN-O'GRADY & MARK O'GRADY
LAURA SPENT OVER A DECADE LIVING OUT WEST PLAYING IN THE MOUNTAINS AND ON THE OCEAN. HAVING MOVED BACK TO ONTARIO THREE YEARS AGO, SHE COULDN'T BE HAPPIER TO BE BACK IN COLLINGWOOD, RAISING HER TWO KIDS WITH HER HUSBAND MARK, ON GEORGIAN BAY.
MARK IS A NOVA SCOTIAN WHO MET LAURA IN BC. HE IS AN AVID OUTDOORSMAN WITH A PASSION FOR PHOTOGRAPHY.
ALL CLOTHING & FOOTWEAR | THE NORTHFACE, BLUE MOUNTAIN VILLAGE
LAURA'S HAIR & MAKE-UP | MARION'S HAIR STUDIO, THORNBURY
REBECCA RAIN…
AMERICANA SINGER SONGWRITER WHO GREW UP IN WASAGA BEACH. SHE WAS A FINALIST IN CMT CANADA'S FROM THE TAILGATE COMPETITION IN 2015 AND JUST RELEASED HER NEW SINGLE "BACK IN THE HOLLOW" WITH CANADIAN INDIE LABEL NORTHWOOD RECORDS. REBECCA FREQUENTLY PERFORMS AROUND ONTARIO AND PLANS TO EMBARK ON HER FIRST TOUR ACROSS CANADA FOLLOWING THE RELEASE OF A NEW FULL LENGTH RECORD IN 2017. FOR MORE NEWS AND TO FIND OUT WHERE REBECCA IS PLAYING NEXT VISIT HER WEBSITE REBECCARAIN.COM
ALL CLOTHING & FOOTWEAR | FURBELOWS, THORNBURY | HAIR & MAKE-UP | GLOW HAIR  STUDIO, COLLINGWOOD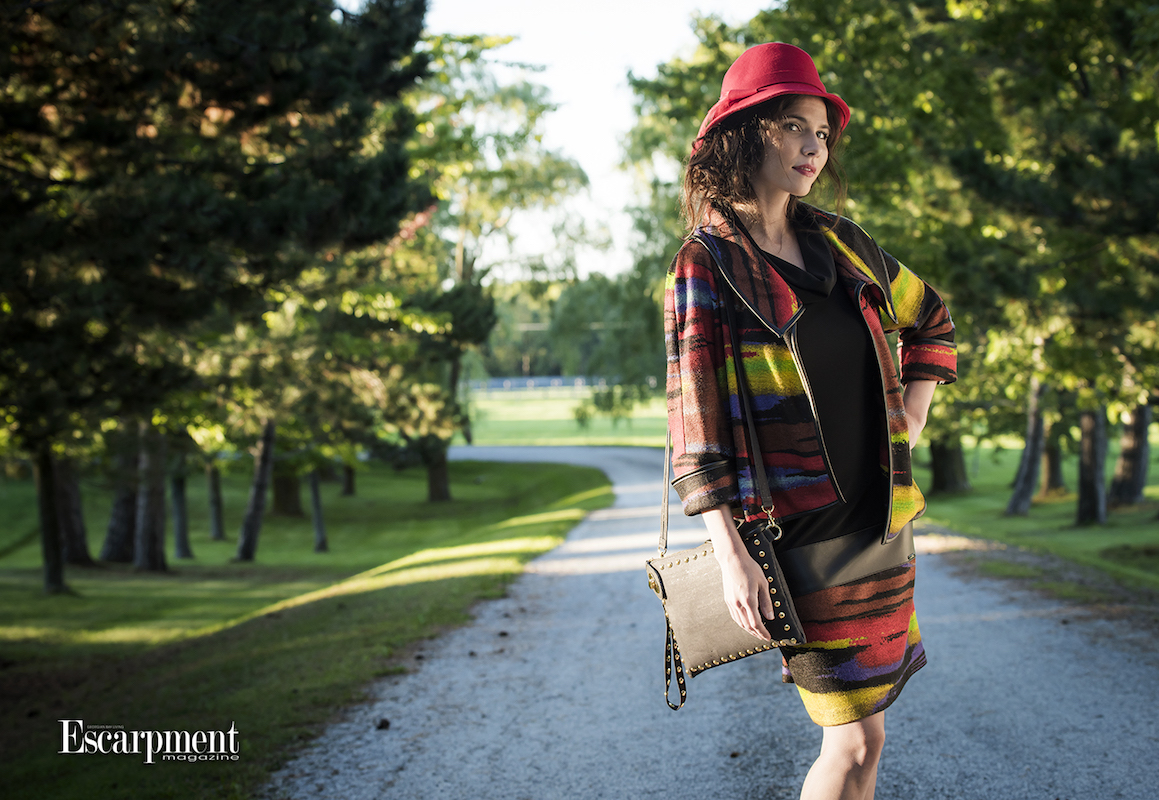 REBECCA RAIN…
ALL CLOTHING & ACCESSORIES | MacGREGGOR'S, DURHAM | HAIR & MAKEUP | GLOW HAIR STUDIO & GALLERY, COLLINGWOOD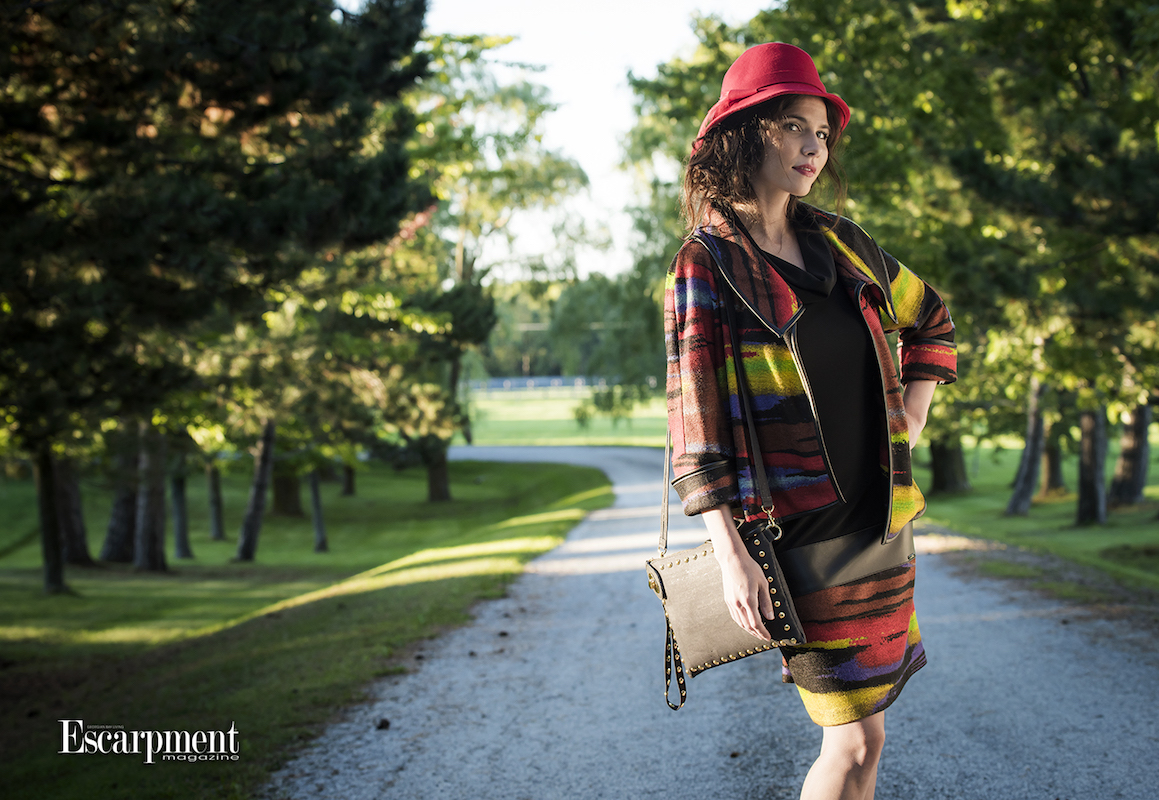 REBECCA RAIN…
ALL CLOTHING & BOOTS  THE COUNTY LINE, MARKDALE
HAIR & MAKE-UP | GLOW HAIR STUDIO, COLLINGWOOD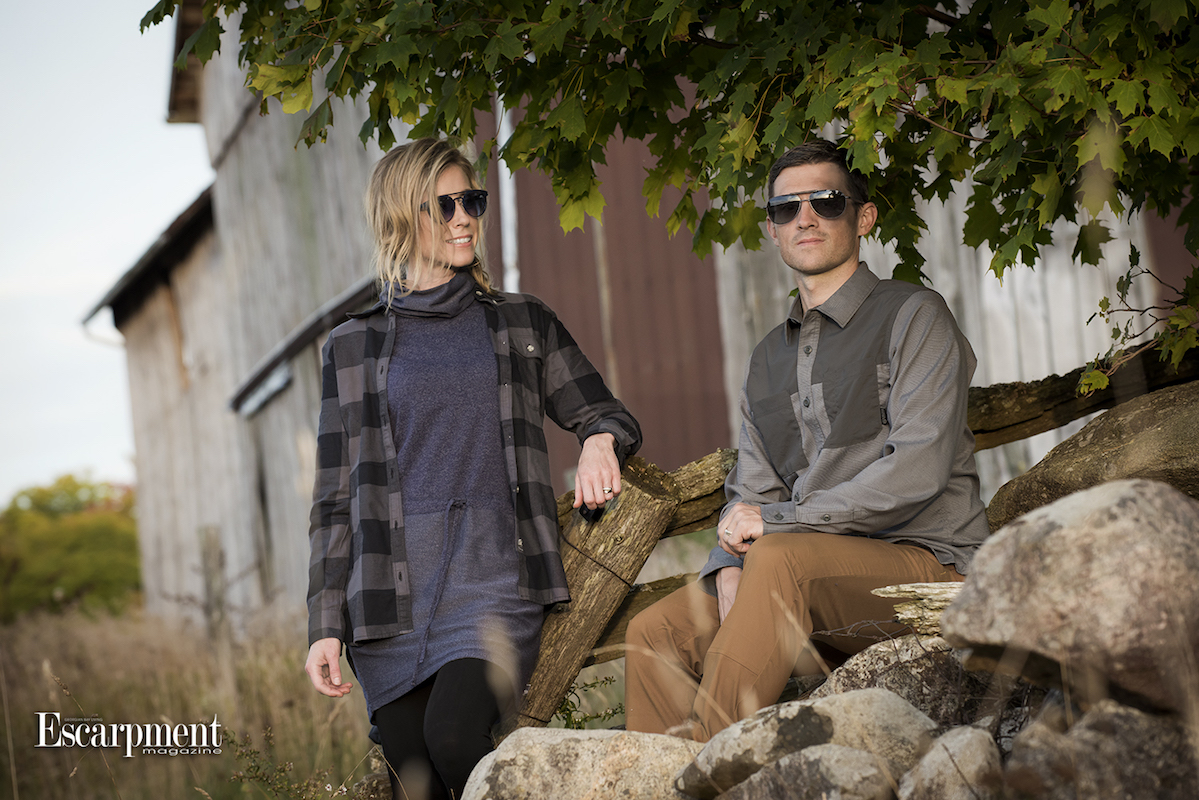 LAURA & JODY WILSON…
LAURA IS A PRIVATE WEALTH ADVISOR WITH BMO PRIVATE BANKING WITH OVER 15 YEARS EXPERIENCE IN THE COMMERCIAL BANKING AND WEALTH MANAGEMENT FIELD. JODY WORKS FOR COLLUS POWERSTREAM MANAGING THE GIS AND DIGITAL MAPPING USED TO MAINTAIN THE ELECTRICAL ASSETS. BOTH JODY AND LAURA BELIEVE IN GIVING BACK TO THE COMMUNITY. JODY WAS ON THE FOUNDING COMMITTEE (PAST PRESIDENT AND PAST VICE PRESIDENT) THAT REINTRODUCED THE COLLINGWOOD CYCLING CLUB BACK INTO THE AREA. LAURA HAS BEEN INVOLVED WITH BIG BROTHERS BIG SISTERS OF THE GEORGIAN TRIANGLE AS A BIG SISTER AND AS A ROTARIAN WITH THE ROTARY CLUB OF SOUTH GEORGIAN BAY.
THEIR CURRENT FOCUS IS THE GROWLING BEAVER BREVET, A LOCAL ANNUAL CYCLING EVENT THAT RAISES FUNDS TOWARDS PARKINSON'S DISEASE. IN THEIR SPARE TIME THEY CAN BE FOUND RIDING BIKES WITH FRIENDS, PLANNING THEIR NEXT BIKE TRIP, HIKING, DOG-SITTING THEIR FAVOURITE DOGS, AND SNOWSHOEING. BOTH INTEND TO TAKE UP SKIING AGAIN THIS YEAR AFTER A FEW YEARS HIATUS.
ALL CLOTHING | MOUNTAIN HARDWEAR | RED DEVIL, BLUE MOUNTAIN VILLAGE | EVOLUTION HIM & HER, THORNBURY
SUNGLASSES | BLINK EYEWEAR, COLLINGWOOD | LAURA'S HAIR & MAKEUP | MARION'S HAIR STUDIO, THORNBURY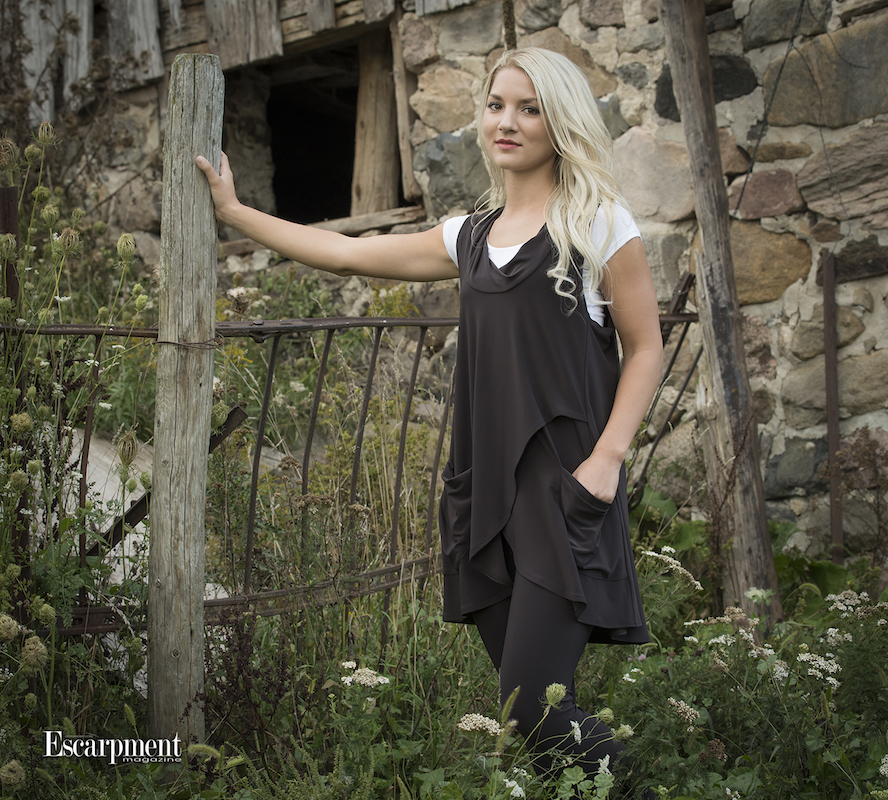 KRISTA NORRISH… ALL CLOTHING & ACCESSORIES | IN STYLE, WIARTON
HAIR & MAKEUP | MARION'S HAIR STUDIO, THORNBURY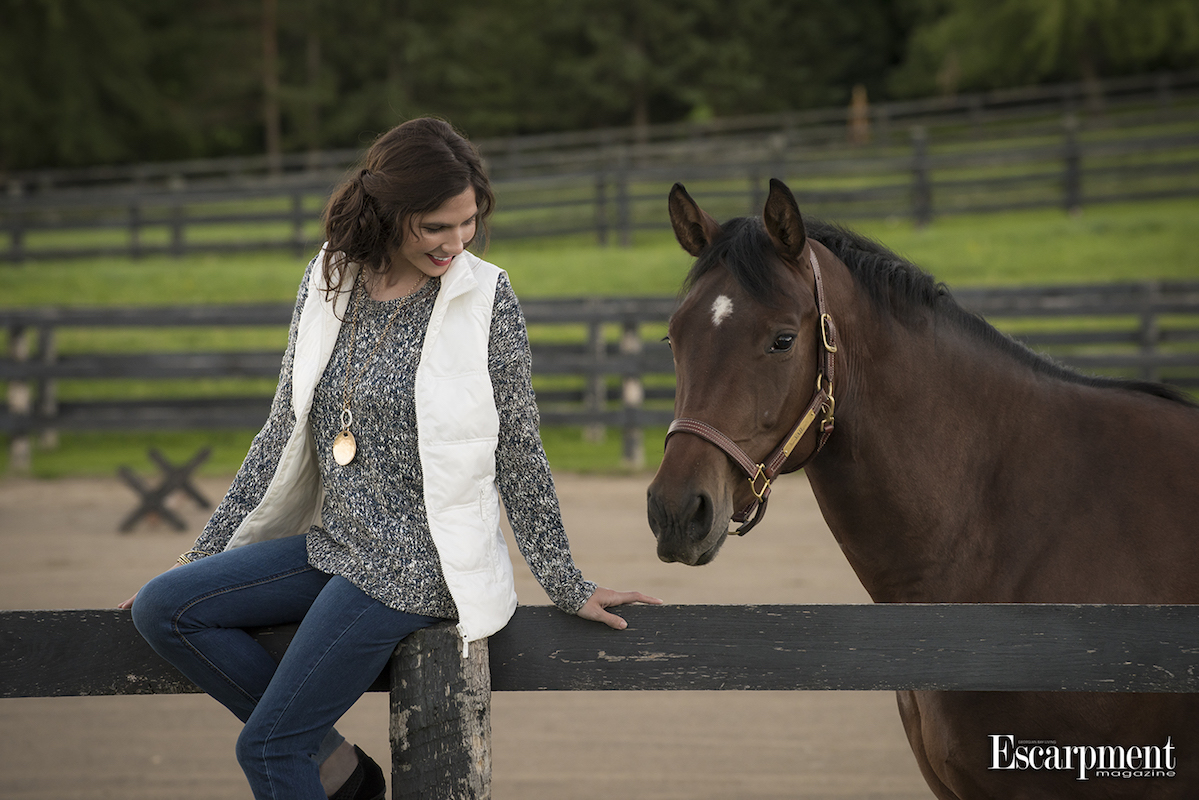 ALL CLOTHING & ACCESSORIES | DOVETAIL INTERIORS, NOTTAWA
HAIR & MAKEUP | GLOW HAIR STUDIO & GALLERY, COLLINGWOOD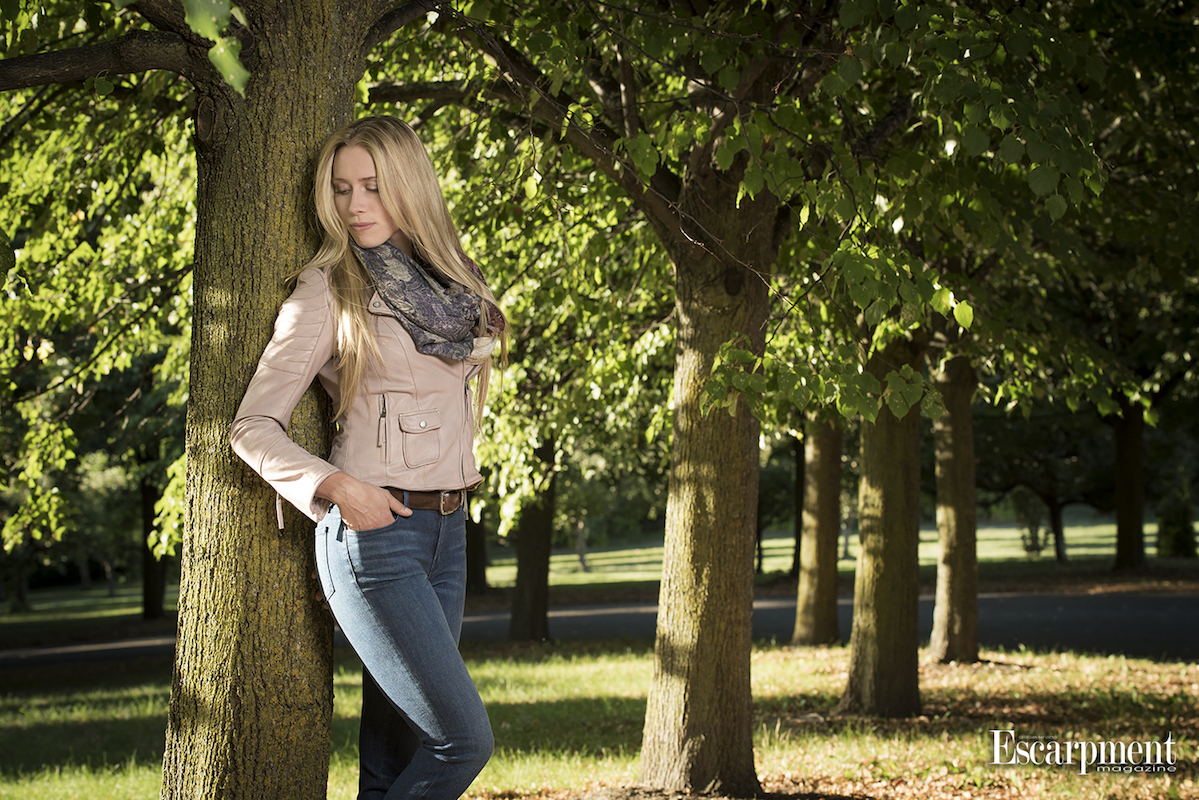 MEGAN LANE…
ALL CLOTHING, SCARF & BELT | ELAINE DICKINSON'S, COLLINGWOOD
HAIR & MAKE-UP | MARION'S HAIR STUDIO, THORNBURY