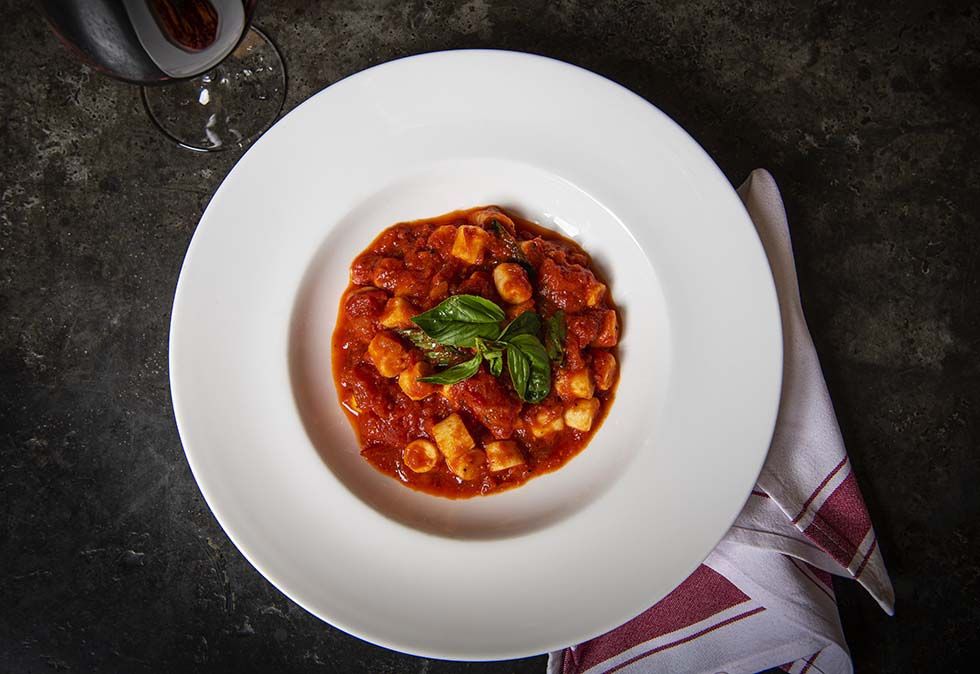 FABBRICA RESTAURANT'S RICOTTA GNOCCHI RECIPE
Serves 4-6
These ricotta gnocchi have been a signature dish at Fabbrica since we opened. Using ricotta instead of potato makes the gnocchi feather-light and gives a delicious, mild flavour. The lemon zest adds a unique brightness to the dish. We love serving with homemade tomato sauce and clumps of fresh burrata on top that melt on contact. Because the gnocchi are lighter, this dish is a go-to comfort recipe all year round.
INGREDIENTS
Ingredients:
600 g fresh ricotta cheese 
zest of 1 lemon
10 g lemon juice
15 g salt
1 g ground black pepper
2 whole eggs
2 egg yolks
15 g grated parmesan
150 g sifted flour
Method: 
Put the ricotta cheese in a strainer with cheesecloth or clean kitchen towel and let drain in the fridge for 2 hours. Once ready, mix together all the ingredients except for the flour. Be sure to mix until completely incorporated. Once mixed, add the flour and mix until just incorporated, being sure not to overwork the dough. Allow the dough to rest for two hours. Then, roll the dough into 1/2-inch thick ropes on a floured surface and cut into 1-inch pieces. Be sure to have extra flour ready, as the dough will be a little wet and will take a bit of extra flour. Blanch the gnocchi in boiling salted water. Once the gnocchi are floating, remove them from the water and place them on a tray lined with parchment. Oil the gnocchi and separate them, then place the tray in the fridge to cool. You can reheat and serve in your favourite sauce when ready.