Photos – Evan Gilroy | Story  Cara Williams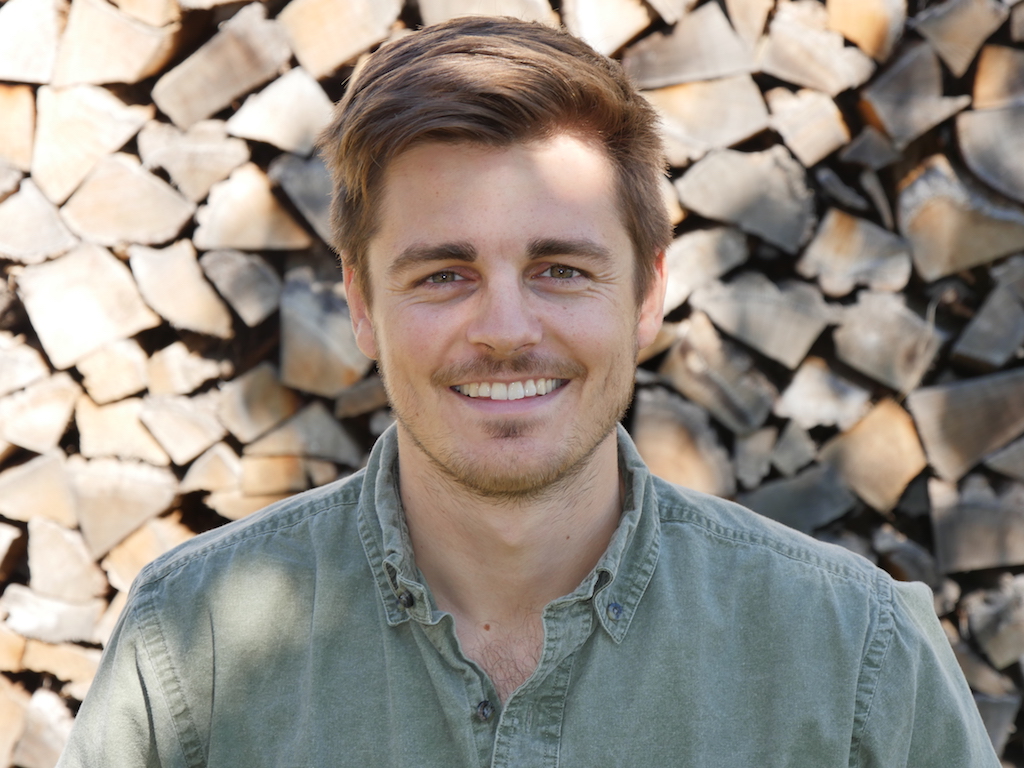 This past July, Evan Gilroy pedalled his bike down Highway 26 towards his home in Meaford, a mere 30 days after his ride began in Vancouver. What's more impressive than riding a bike 4300 kms—there were no Power- Bars in Evan's pack. Evan sustained his energy by eating only foods grown and produced within 50 kms of his location each day.
Having grown up on an apple orchard in Grey County, Evan understands the relationship between farmer and consumer better than most. Evan named his adventure "Fuelled by Canadian Food" in hopes of bringing awareness to the importance of accessibility of locally produced food. And lucky for us, Evan blogged about his experience riding from the Pacific Ocean to Georgian Bay.
"The distance that a great percentage of our food has to travel to get to our plates is mind numbing," explains Evan on his blog fueledbycanadianfood.weebly.com "According to a Region of Waterloo study, 58 commonly consumed foods travel on average 4,497 km to the table. So, I've decided to see just what it takes to travel these distances, the energy that it consumes, and impact that it's having. I won't be burning thousands of tonnes of fossil fuels; I'll be fuelled by Canadian food. Me, my bike and Canadian agriculture are going to get me from Vancouver, British Colombia to Grey County, Ontario in 30 days."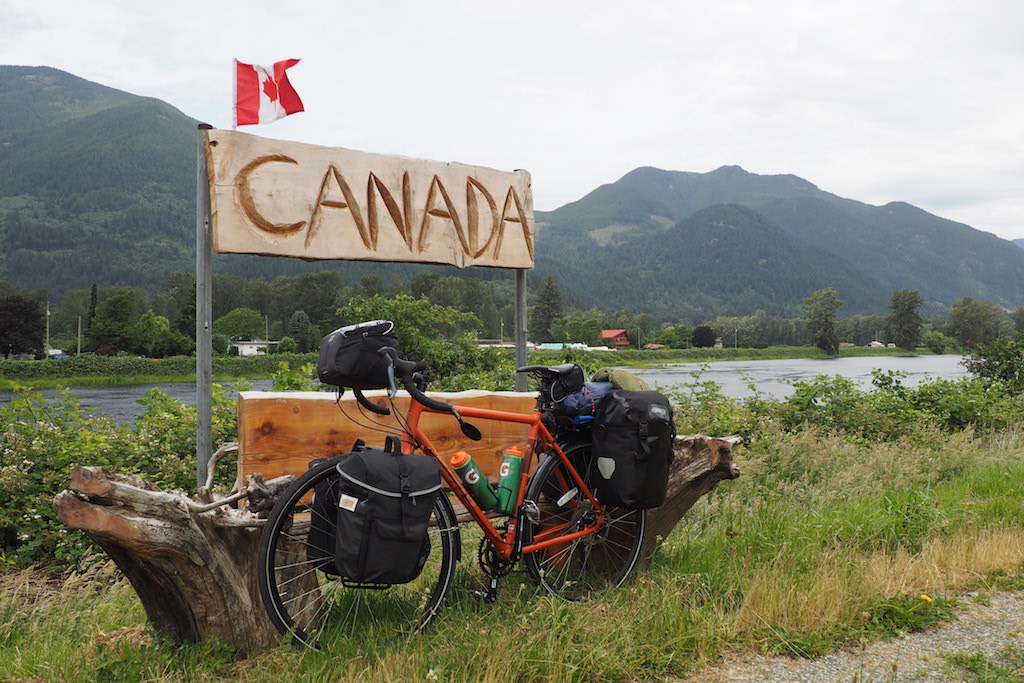 Evan graduated from the University of Guelph with Bachelor of Bio Resource Management. "This degree taught me a lot, but most of all, reassured me that I belong in the food and agriculture sector," explains Evan. "I am a very optimistic person. I have high hopes for the future of our food system and the people in our world."
On average Evan's energy output when cycling 140km per day, required approximately 5000 calories. This made for some tough epicurean decisions, and reinforced Evan's suspicions on how difficult it has become to eat only locally produced foods."There isn't always lots to choose from," Gilroy stated. "In one grocery store I found a brick of cheese and some smoked sausage that luckily were both from within 50 km of where I bought them. Sometimes you have to adapt to what is available."
Evan quickly learned that he fared better sticking to routes that were likely to hold roadside markets and food stands. He recounts one such stand filled with mouth watering British Columbia cherries. "Delicious fresh fruit as a snack when you're cycling is to die for."
"There were stands on the sides of the road where anyone could stop and grab a basket."
Evan's bike also needed to be up for the task. After hours of research and in speaking with other riders, he settled on a 2016 Kona Rove Al. "It weighed about 100 pounds all said and done. Took a little getting used to, but within a few days of my trip we were best friends. I wore out 1 tire, had 9 flat tires, but the bike worked perfectly all the way home."
As far as sleeping arrangements, Evan explains, "During my trip I never really planned more than a day ahead, most of the time not even knowing where I was going to sleep until a few minutes before I set up my tent. I allowed for the trip to just happen, I wasn't pushing to fill any stereotype in my mind."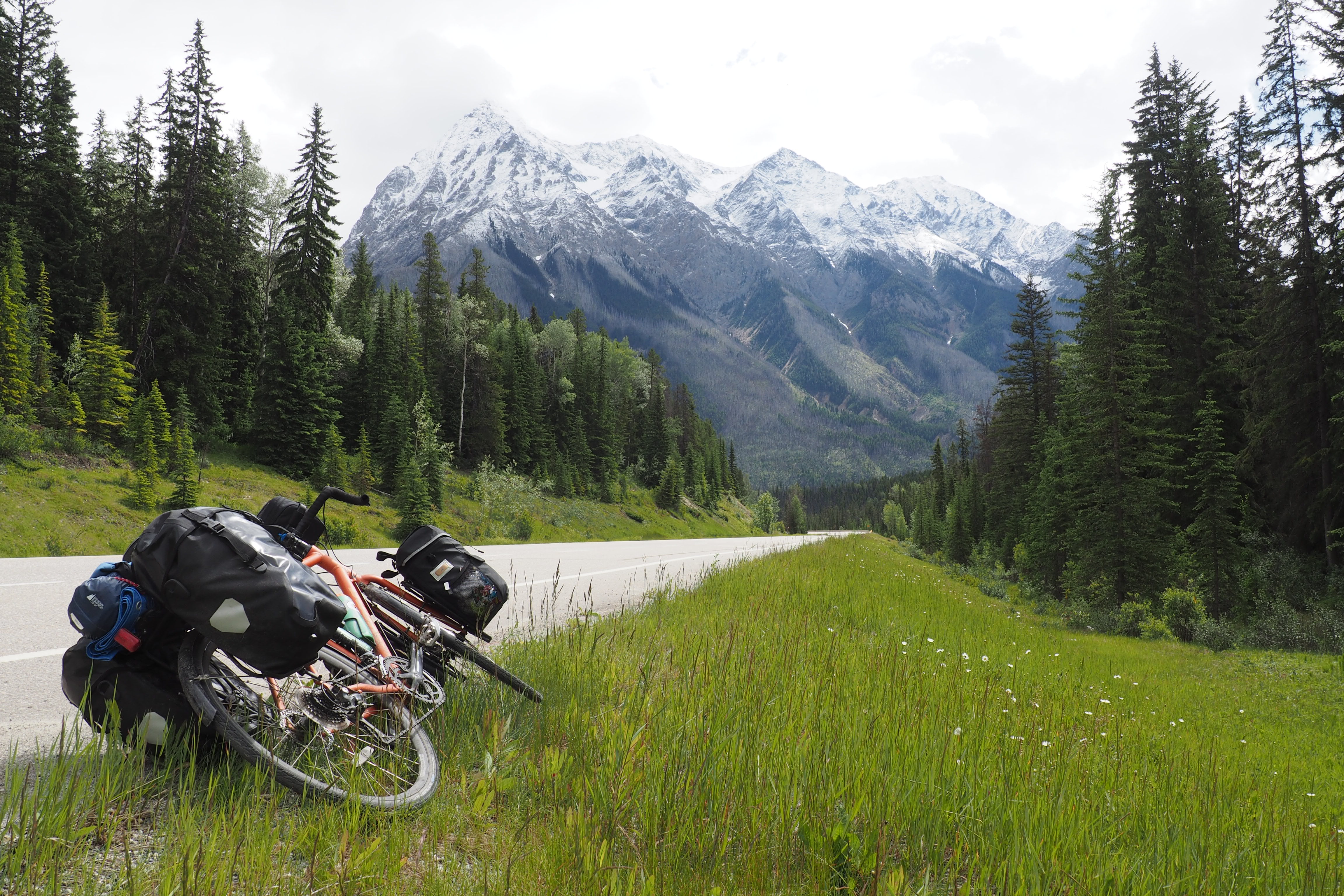 In summarizing his journey Evan remarks, "The world is a lot smaller than we think. When you are on a trip, what's the component that makes you feel like you are far away from home? I'm going to assume you answered, 'not being with your community' (friends, family, neighbors and people that make you feel like you belong). Well, I am happy to say that Canada made me feel at home for the extent of my 4300 km journey. Canadians welcomed me and showed amazing willingness to form global communities regardless of where I called home. So basically, I was on an adventure while feeling at home. People supported and appreciated the cause that I was advocating for. My mission to fuel myself across the country consuming only Canadian food was successful (with only a few exceptions). I made it home on time and I would definitely do it again. Canada's amazing!". |E|
For more stories from his cross-country pilgrimage to raise awareness for eating local, check out Evan's blog fueledbycanadianfood.weebly.com
You don't want to miss Evan's Mom's reaction to this journey and how she kept tabs on her son while he made his way across this great country of ours.