With the help of GB Accelerator, Impossible Metals is building underwater robotics vehicles which collect battery metals from the seabed while protecting the seafloor ecosystem. 
There Must be Something in the Water
By Cara Williams
Helping local startups navigate and make connections, Georgian Bay Accelerator's network of experienced professionals propel local businesses, providing guidance and mentorship for rapid growth.
In the heart of the picturesque Southern Georgian Bay region lies the GB Accelerator, a catalyst for innovation and economic growth. Founded with a vision to cultivate a thriving startup network, the Accelerator brings together passionate entrepreneurs, successful mentors and a supportive community. A not-for-profit endeavour, their mission is to create an environment where businesses flourish, talent is retained, and collaboration is paramount. 
Their core offering is a four-month Startup Growth Program, which is specifically tailored to meet the unique requirements of startups. Within this program, participants collaborate closely with Accelerator mentors to craft strategic plans, attract funding and scale their businesses rapidly.
"Do you ever wonder why you do what you do?" asks GB Accelerator Lead Coach, Alexander Schwertner. "Our why, is that we believe great things happen when the right people come together to collaborate and support each other. That is what the GB Accelerator is here to make happen in the Southern Georgian Bay region." 
Founding Director Peter Heinke believes that the energy driving the entrepreneurial spirit in the region originates from its natural beauty and the people it attracts. "One of our partners in the early days of building the Accelerator commented that there must be something in the water," says Peter. "Certainly, entrepreneurship is thriving as Collingwood, one of the communities of Southern Georgian Bay, is rated as the number one entrepreneurial community in Ontario according to the Canadian Federation of Independent Business. The Town of The Blue Mountains is also the second fastest growing municipality in Canada according to the latest census."
The Accelerator's impact is tangible through success stories like Impossible Metals (impossiblemetals.com), Youthfully (youthfully.com), and Active Reader (theactivereader.com), a company that recently completed its first shipment to the retailer Mastermind Toys. One key aspect of the program is its mentorship program. Mentors are carefully paired with entrepreneurs based on their needs. Hannah Parish, a seasoned mentor with a diverse background, believes a mentor's value lies in their ability to offer multifaceted insights and perspectives, creating a nurturing space for startups to thrive. With experience spanning marketing, software and hardware, operations, and leadership roles at renowned Silicon Valley startups Lyft and Oura, as well as Specialized Bicycles and General Motors, Hannah's superpower is her talent for connecting seemingly unrelated concepts. She notes, "You're thinking about this thing over here, but have you also thought about this over there? A mentor should have the ability to look across different areas of expertise, provide options and different 
GB Accelerator's Alexander Schwertner, Renee Christensen and Peter Heinke
Having called Collingwood home for the past decade, Hannah finds inspiration in the town's abundant offerings as well as the unique work-life blend. She believes that this environment is ideal for startups, enabling them to recruit talent globally while enjoying the area's natural beauty and community spirit. 
Born and raised in Meaford, Alex Smith and Max Bair- Marshall sought a flexible business that could be operated remotely. Drawing from their e-commerce background, they created an impressive solar energy product line, Shop Solar Kits. In their debut month, they achieved sales surpassing $20,000. As growth surged, they enlisted the help of GB Accelerator who facilitated an immersive business assessment, support and practical advice. "The guidance we received from the Georgian Bay Accelerator helped change our processes, corporate structure, discover new opportunities and improve how we manage our business," says Max Bair-Marshall, Shop Solar Kits Co-Founder. 
Since joining the program in May 2021, Shop Solar Kits' revenue has grown 174%. "Anyone thinking of joining the GB Accelerator should know it's a great experience," says Max. "You'll get a wealth of knowledge, and unbelievable value from seasoned entrepreneurs looking at your business." 
Through a rigorous selection process, candidates are chosen not solely based on their ideas but on their coachability. This ensures that mentorship can have a meaningful impact on their journey. "After submitting our online application for the program, Alex [Schwertner] and I will meet with the candidates to discuss their business proposition," says Peter. "For us the idea or concept is secondary to the passion that the individual has for the idea. The biggest factor for making a successful candidate, is their coachability. If they think they have everything figured out they really don't need us or the mentoring. If we feel they are coachable, we will then determine what their major needs are and have them present to our selection committee, which are made up of individuals that have sector and 'been there, done that' type of experience. The selection committee provides us with an objective viewpoint of the company and the candidate and ultimately decides on acceptance."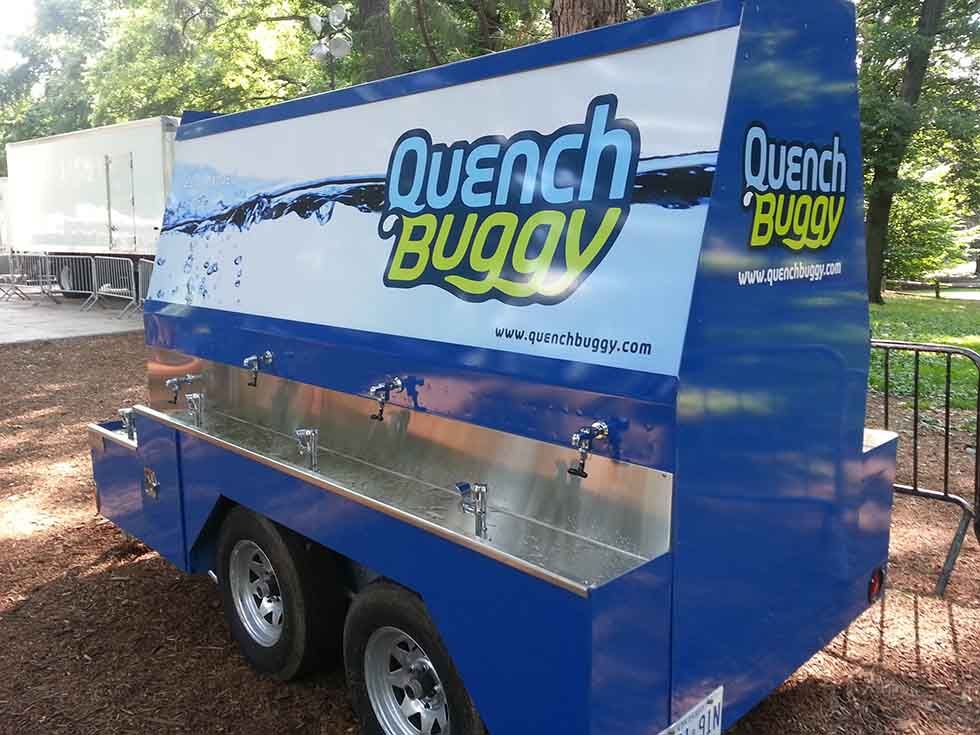 Quench Buggy offers mobile water refill stations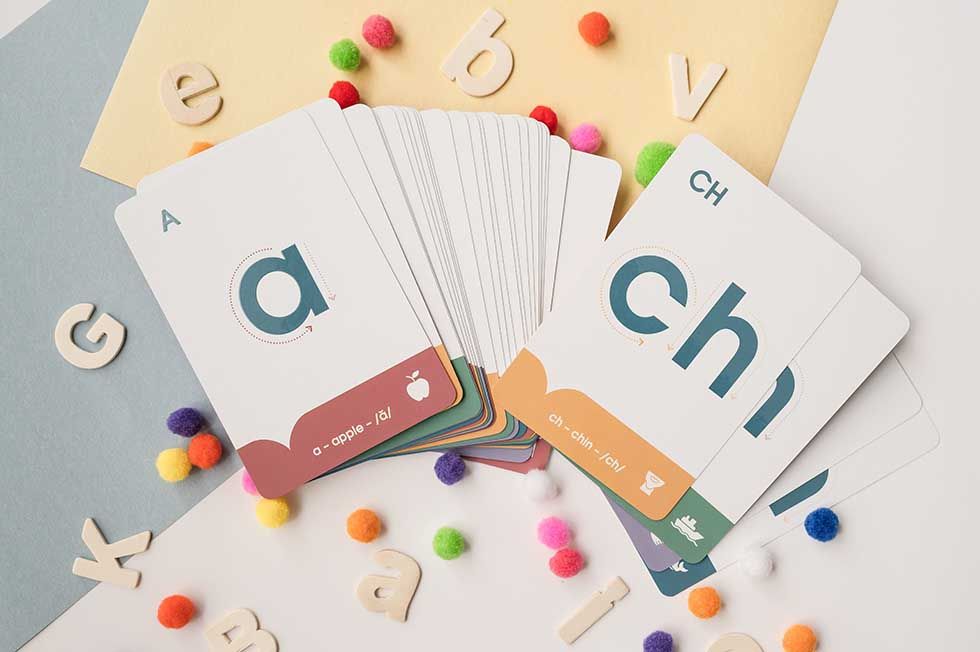 The Active Reader creates products to teach children basic skills in reading and writing
With a wealth of entrepreneurs in the area who are still active in their businesses but are now operating remotely or residing in the area more often, GB Accelerator companies have also benefited from some great supportive services that these entrepreneurs own. Shane Skillen, whose company Hotspex has provided valuable research information to test the market viability for some of the companies, and Rappid Design, which benefited through the Accelerator with a large contract to provide tech support to the film industry during Covid, now support Accelerator companies with Tech Evaluation services in our ecosystem. "You are now seeing the benefits of an innovation ecosystem starting among companies in the area, and I believe we are only in the early stages of what can be achieved," says Peter.
With a foundation built on collaboration, innovation, and community support, the GB Accelerator is fostering a dynamic startup ecosystem in Southern Georgian Bay. As the region continues to attract founders and innovative ideas, the accelerator stands as a beacon of growth, embodying the belief that extraordinary things happen when the right people come together to drive change. E