Words by Cara Williams – Photos by Clay Dolan
Each spring, the white petals that blanket apple trees along the expansive rolling hills of the Beaver Valley signal the beginning of the valley's growing season, but for a pair of keen beekeepers, their apiary has already begun buzzing with activity in preparation for the busy spring and summer months. Established by Alain (Al) Johnson and Jocelyn (Joe) Bertrand, Artemesia Daylilies began as a horticultural hobby and grew, quite literally, into a burgeoning farm that boasts over 1,400 stunning daylily cultivars. When the pair moved to their current location on Grey Road 13 near Kimberly in 2014, Joe began researching beekeeping, reading everything available on the topic, and laying the foundation for what was to come. Today dozens of brightly painted, stacked boxes dot the lush meadows that lie just beyond a 19th-century barn near the gardens. Inside these colourful boxes, over 1.2 million bees (and counting) are dancing in circles and figure-eights, just itching to get to work. Welcome to Buzzing Bush Apiary.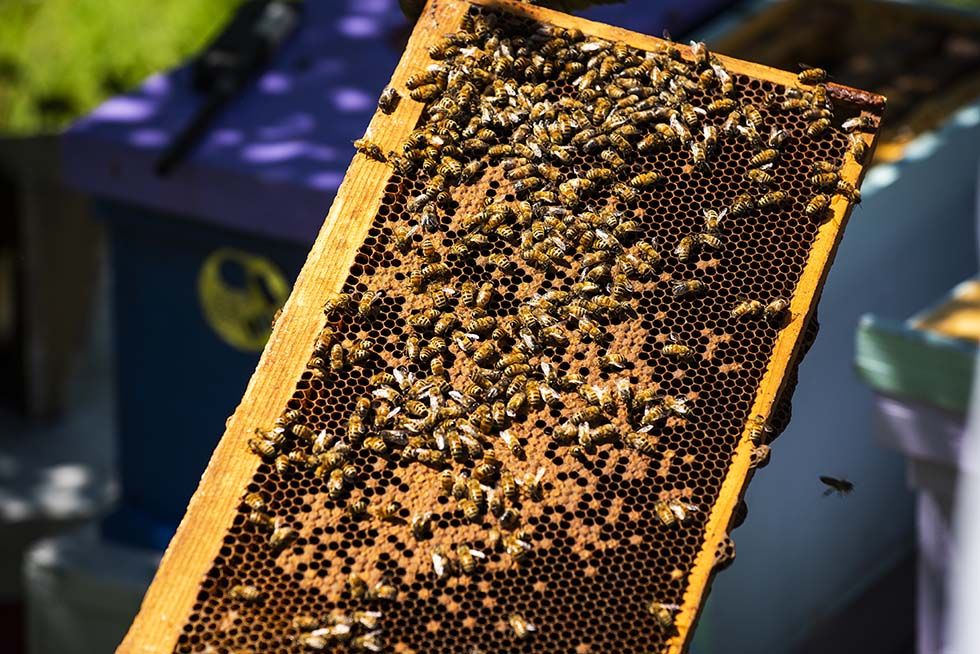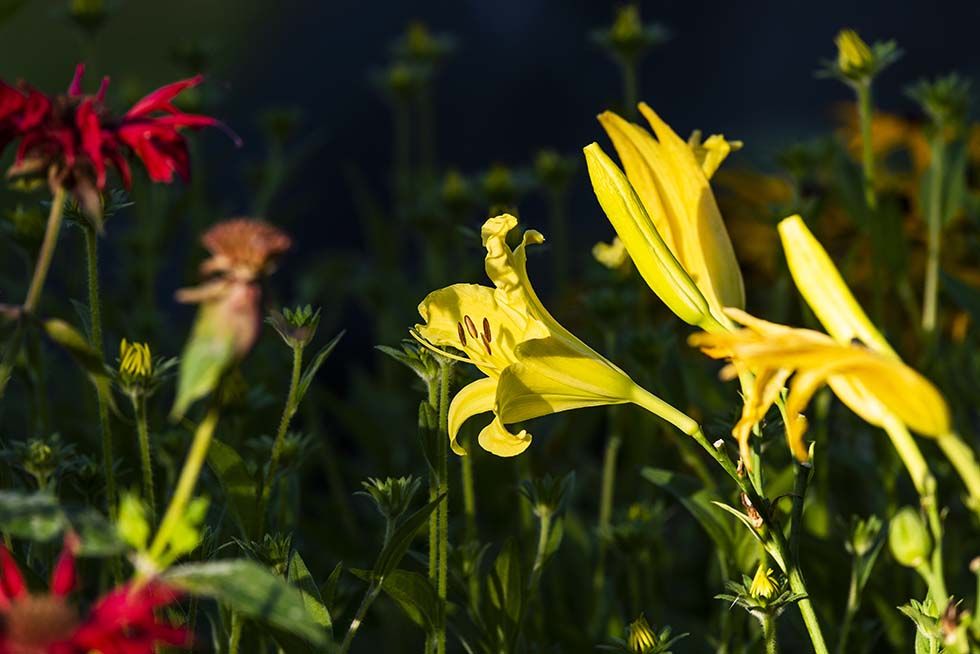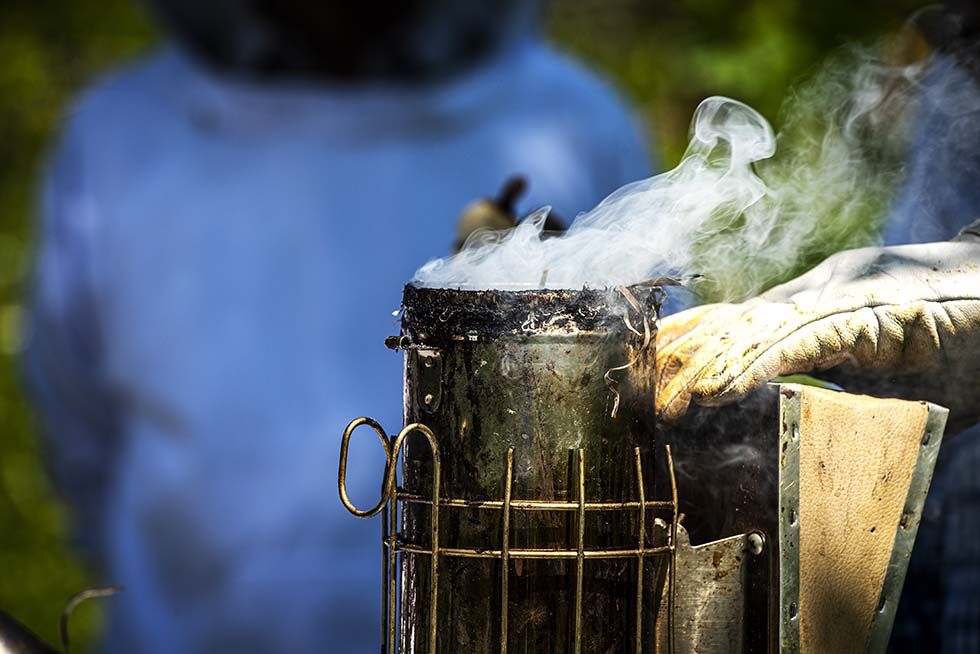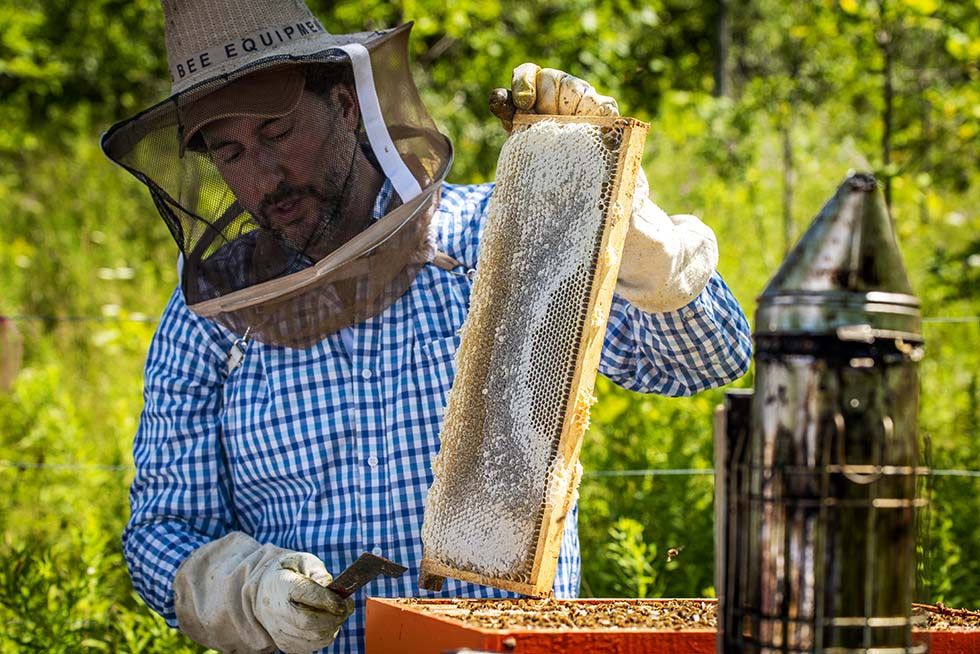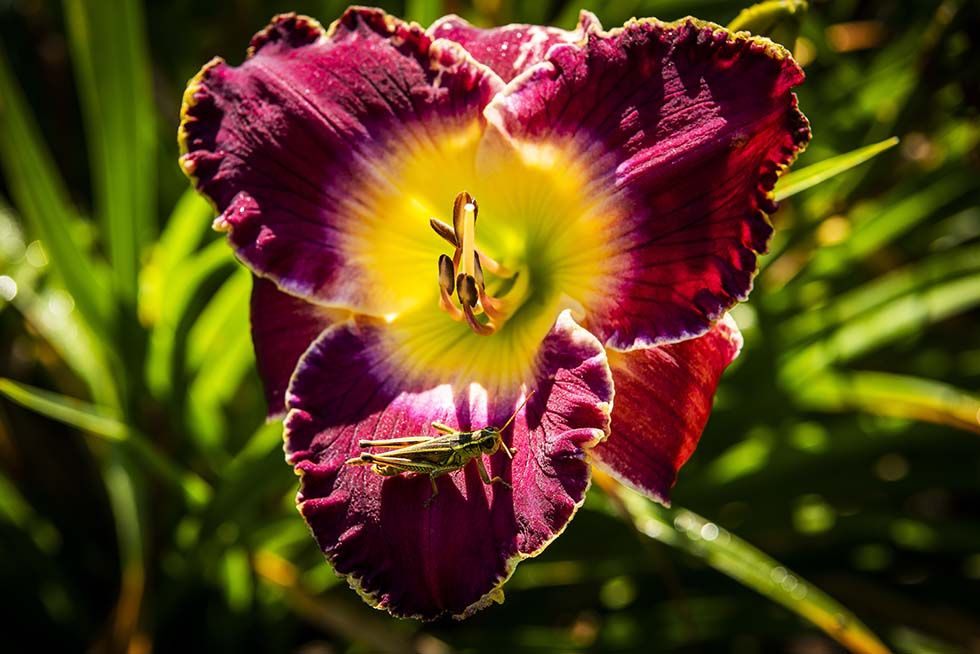 Originally from Trois-Rivières, Québec, Al and Joe have built nothing short of a blooming, thriving, buzzing oasis. As beekeepers, they are the custodians of these delicate insects, and caring for them is as much an art as it is a science. Buzzing Bush Apiary is active in the production of honey, propolis, pollen, wax, and queen rearing. "There is so much flower density in the Valley," explains Joe. "We can produce honey which is not certified as organic but is as organic as it gets because we don't use pesticides. You can taste it in our honey."
With over 20 years of experience in a multitude of agri-businesses, the pair were inspired to share their knowledge of beekeeping and hive management through workshops, consulting, and instruction. "We are thrilled to introduce our bees to an increasingly engaged public who are becoming keenly aware of the importance that bees have in our food production," says Al. "We have interest from people of all ages who are more than willing to suit up with the protective gear we provide. We literally take the lid off the world of bees, and visitors get a hands-on look at how this fascinating life force interacts and operates in the complex inner workings of a hive."
The Intro to Beekeeping Course serves a growing sector and is geared towards understanding the profound role bees have on our ecosystem. Instruction takes place at Buzzing Bush Apiary, in both the 19th-century barn and the bee yard.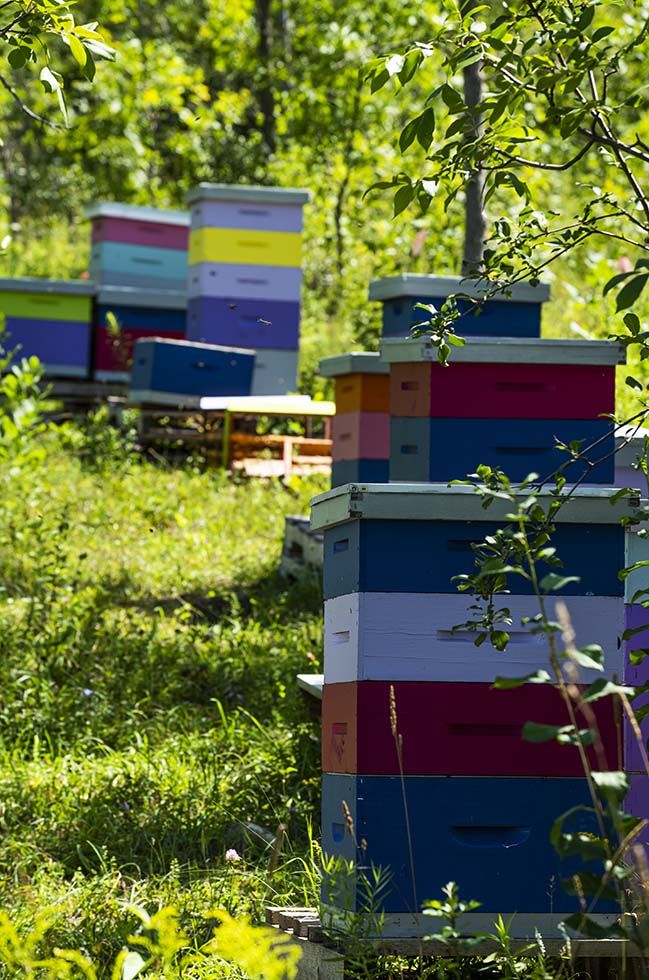 "Beekeeping, bees, and the natural benefits of hive products are fun, interesting, and topical," says
Joe, "but there is a responsibility that comes with it. There are significant issues around bees globally, and there is a benefit to even a basic introduction to them. One needs to first and foremost understand the basics of bee biology, the different castes of bees, and the many internal cycles and rhythms of a colony. Based on this knowledge, you'll then be in a position to make proper decisions that will directly influence colony health and the honey harvest." 
Buzzing Bush Apiary is growing and showcases hive products like multi-floral honey, pollen, wax, and propolis derived from the diverse flora found in the Beaver Valley and sold directly to the consumer. "Don't tell Al, but we're going from 32 hives up to 80 this summer," laughs Joe. "We'll be keeping 20 production hives for the honey and the rest we'll be focusing on queen rearing. There is a lot to learn in this journey—from hive management to disease prevention/control and queen rearing. It's a feel-good hobby on so many levels—pollinating local plants, trees, fruits, and vegetables and assisting with building up the populations of bees in your community as they continue to face challenges."