Create, Make, Learn
Words by Cara Williams, Photos by Clay Dolan
Morag Budgeon and Alan McIntosh are the creative minds behind transforming an old bingo hall in downtown Owen Sound into the Georgian Bay Centre for the Arts (GB Arts). Working within a tight budget, renovations on the 6500 sq. ft. open concept space were completed in 2019 by Alan, his partner Stephen, Morag and their generous friends. "We were able to get all kinds of shelving, racks, dividers, carts, chairs from two elementary schools and a community centre that had closed down," says Morag. "The community has been very generous with donations of equipment, tools and materials, which we still receive and appreciate! We often refer to ourselves as 'The Trash Phoenix'. We have risen from the cast-offs and garbage of others."
Both Alan and Morag have enjoyed careers in the Arts—Morag as a jewellery maker and Alan as a metalworker. The pair met nearly 30 years ago and they have remained friends and colleagues ever since. Together, they recognized a lack of resources in Owen Sound, and in particular a lack of space in which to learn, participate and gather with other artistic visionaries. Supported by community donations, the pair employed their own "sweat equity" to build this not-for-profit creative hub, which opened its doors mere months before the pandemic hit.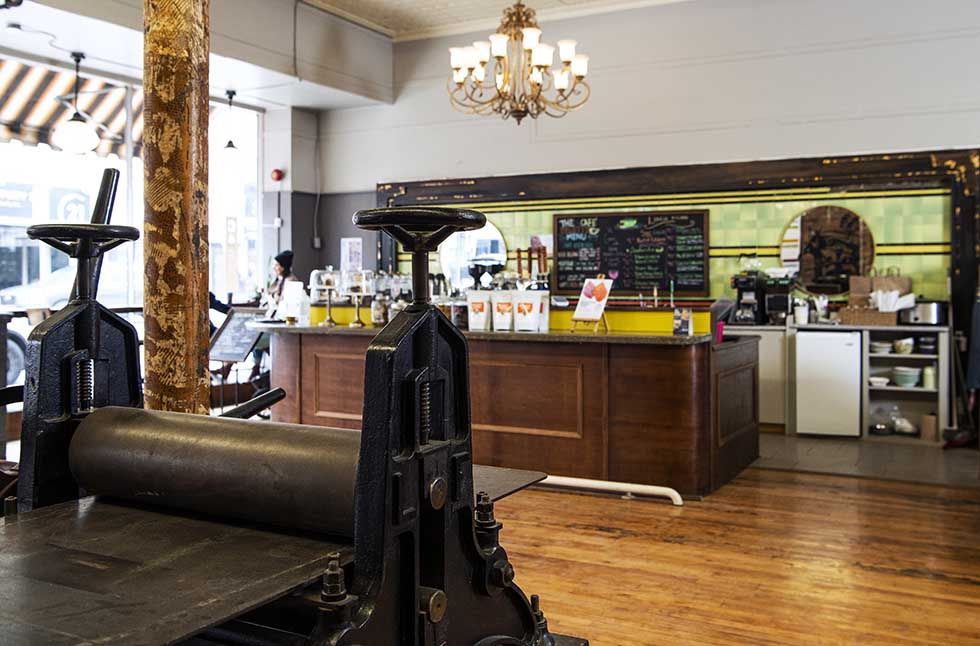 Like many businesses in our community, GB Arts was forced to close in March 2020, and has spent the last two years, reopening, closing, pivoting and reimagining their business model. "We employ artists, paying a fair wage, who have struggled during the shut downs with all the craft shows being cancelled," says Morag. In an effort to stay afloat and hold onto much needed creative staff, they developed Curbside Crafts, a take-home package that includes everything one needs to make a craft in the safety of one's own home. They also packaged and sold Craft Dinners, which, as the name suggests, includes a take away dinner with a DIY craft.  
Excited and hopeful about the opportunity to remain open open for an extended period of time, the staff at GB Arts are looking forward to being proactive instead of reactive. The gorgeous, open concept space has fully equipped studios for jewellery making, pottery, printmaking and stained-glass crafting with two swing spaces used for painting and textiles. An in-house retail market sells crafting supplies and the Palette Café is a vibrant, licensed café that supports the Centre.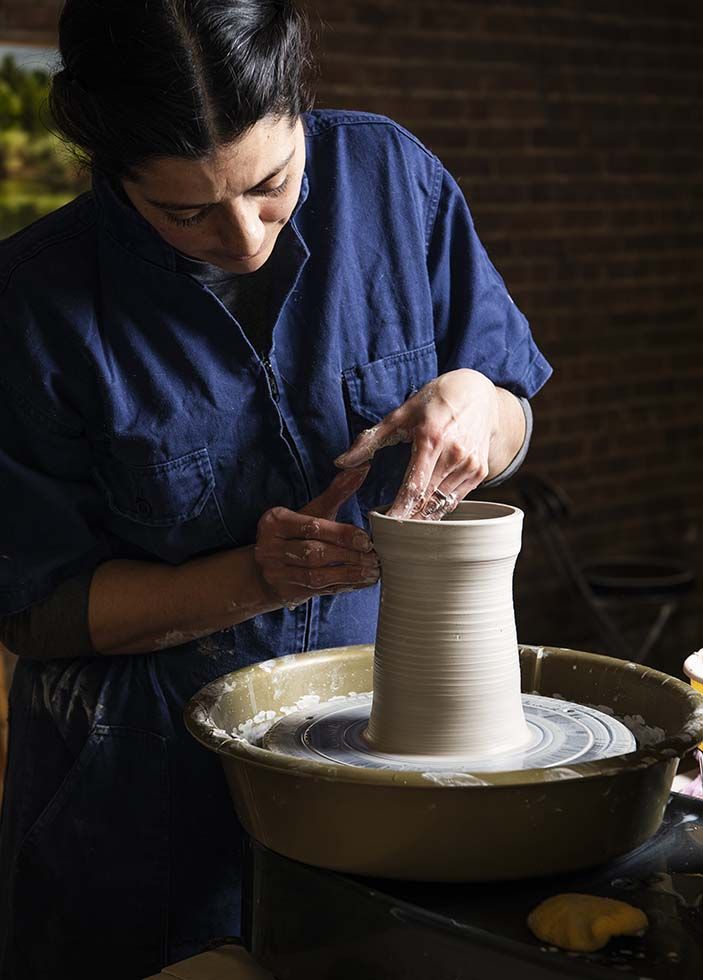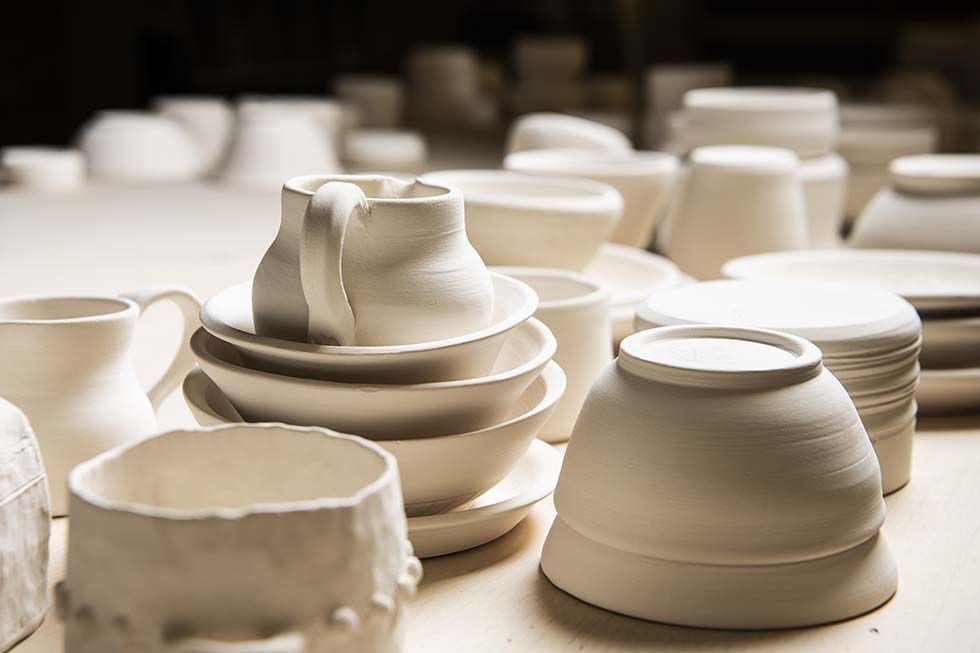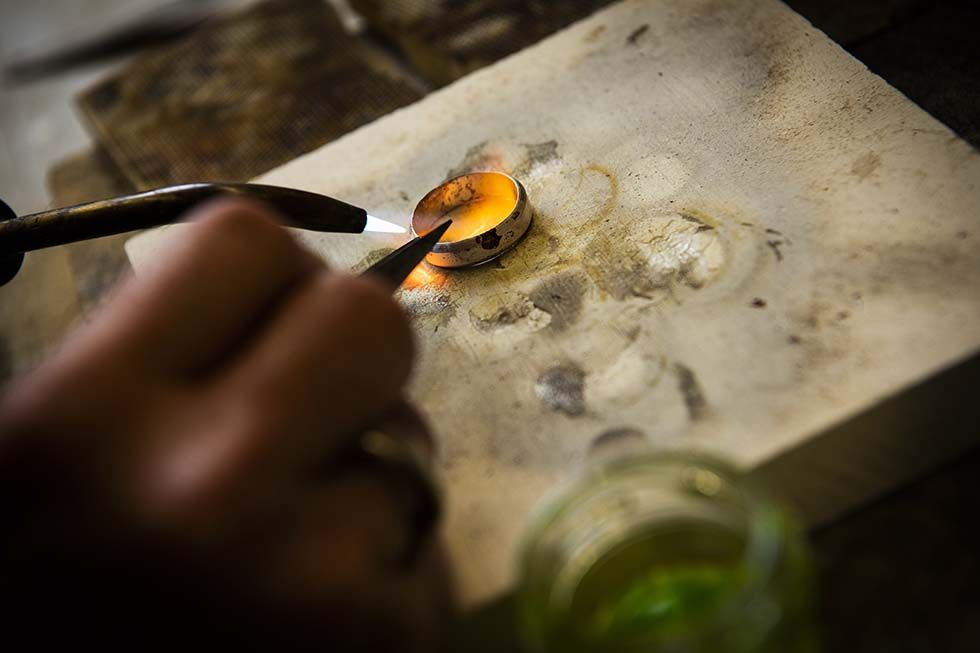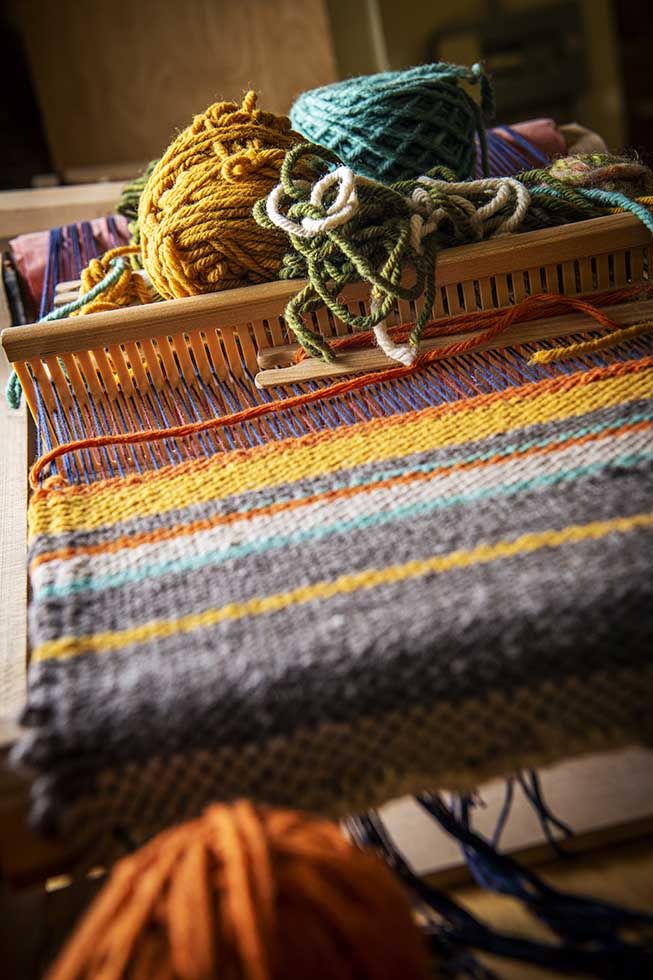 This summer GB Arts will launch week-long intensive classes for both beginners and professional development, hoping to attract people to the area. They also offer ongoing Open Studios for those with enough experience in their medium to work independently. "We typically run about 20 to 25 classes a month for adults and children in nearly every medium imaginable, with eight to 12 students per class. Children's after school programs, March Break, and Summer Camps which have an elevated curriculum, including glass, clay, graffiti arts, textiles painting and so much more. Taking classes not only teaches skills, but helps educate the public about the skills it takes to be a practicing artist and craftsperson. Understanding the number of hours invested in perfecting the ability to throw a mug, glaze a teapot, paint a landscape, weave a scarf, or dye your wool. This beautiful, creative and exciting space needs to be shared and explored by our community and those who visit Owen Sound."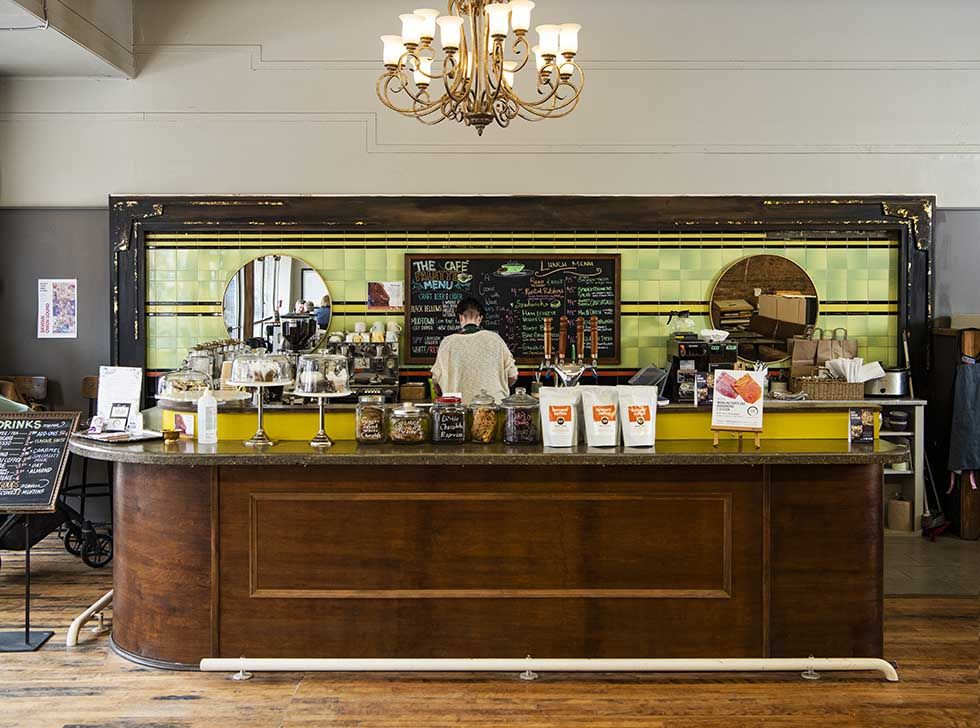 Additional plans for the future include introducing residence programs for recent graduates in the Arts, and professional artists. "We're also looking forward to an exterior renovation this spring to retire the large 'BINGO BINGO BINGO' sign on our façade," says Morag. "We will miss this landmark sign and probably put it on one of the massive walls in the Centre. We are constantly growing, changing and evolving and want everyone to share in our enthusiasm for the arts. So many people are moving to this area because of its beauty and cultural strengths."
BECOME A MEMBER AT THE GEORGIAN BAY CENTRE FOR THE ARTS
YOUR $200 YEARLY MEMBERSHIP INCLUDES:
10% off classes when signing up in-house (no online registration) 5% off materials and supplies
With the proper qualifications, an opportunity to rent open studio time
An early preview of the monthly newsletter, where we announce upcoming classes and news
Pride in knowing that you are helping ensure this community art centre thrives
For more information and program, visit gbarts.ca