Booms, Blasts & Echoes
Words by Marc Huminilowycz
This past summer, the relative quiet of the Meaford area was disrupted by occasional booms of artillery gunfire, as well as columns of army green military vehicles and equipment traversing sections of Highway 26 and local country roads. A foreign invasion? Quite the contrary—it had to do with military training including "live fire exercises" held at the 4th Canadian Division Training Centre (4 CDTC) Meaford, once known as the "Meaford Tank Range". The training, involving hundreds of Canadian Army Reserve soldiers from across Ontario (the 56th Field Artillery Regiment, Royal Canadian Artillery), saw gun crews firing live ammunition from Howitzer cannons, soldiers practicing infantry maneuvers, and live fire mortar instruction.
"The focus of the exercises was on 'collective' versus 'individual' training," said Unit Public Affairs Representative, Captain Jason Gressel. "They were geared to training newcomers as well as sharpening the skills of long-time Reservists, so that, as a formation, we can perform together in combat situations."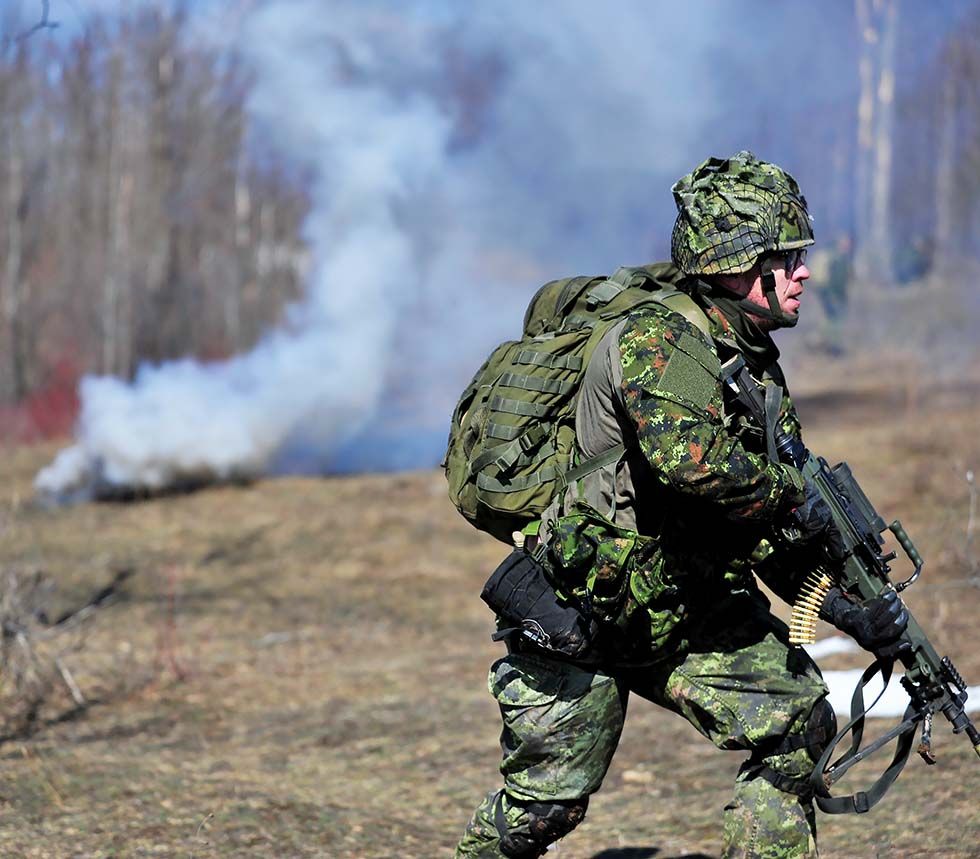 Like other residents within earshot of the army facility, this writer has occasionally heard the gunfire and come across military vehicles in the neighbourhood over the years. Gratefully, as has been the case with previous exercises, the military did a good job alerting the public of its firing activities and vehicle movements beforehand via local media.
Keeping the civilian community informed of its firing activities has long been a top priority for the Meaford base. The practice began as part of the army's effort to heal old wounds resulting from the controversial origins of the Meaford Tank Range during World War II, when a large number of private landowners had the unfortunate experience of having their lands expropriated for the war effort by the federal government.
The following summary of the origins and later history of the Tank Range was sourced from Home on the Range: The Meaford Tank Range Story, compiled by Grey Roots Museum and Archives (read the whole story at https://greyroots.com). In 1942, Canada and its allies were at war with Germany, and Hitler's armoured and mechanized units were wreaking havoc in Europe. This created a need to supply similar equipment and training to the Allied forces, and Canada stepped up to the challenge. What the military required—and quickly—was an area with space for battle practice on hard ground, close to railways and roads, with a minimum firing range of 1,000 yards. Because no other suitable venue was available in Ontario, a large section of land in the areas of St. Vincent and Sydenham Townships in Grey County was chosen. The problem was that the 17,350-acre region was home to generations of established rural communities, containing farms, schools, churches, and cemeteries.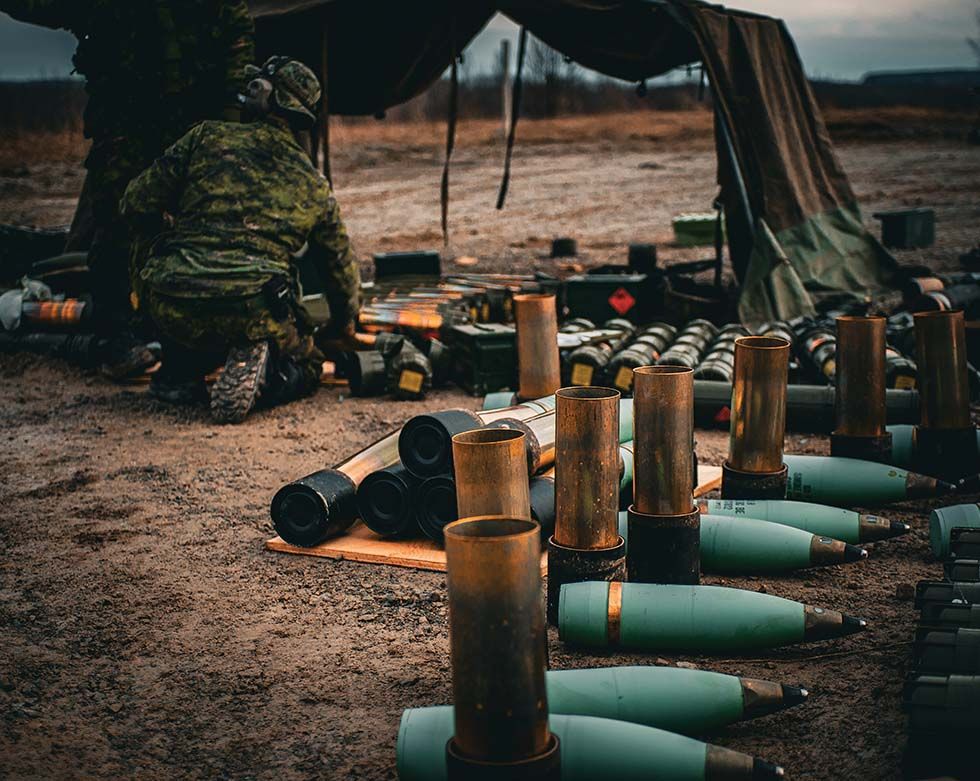 Money was offered by the government to the affected landowners, but many felt that it was not enough. In the end, their lands were expropriated on July 21, 1942, and became the property of His Majesty the King. Because military timelines were tight, little or no time for negotiation of price and terms was given to the owners, and all families had to vacate their properties by the end of September that year. New homes had to be found, livestock needed to be transported, possessions were hurriedly packed, auctions were held, and crop harvesting (including apples) was largely abandoned.   
Despite the hardships faced by affected landowners, it was generally considered unpatriotic to complain. As one farmer said at the time, "If Hitler came, we would be getting nothing for our farms. I feel that giving up our farms is only trifle compared to those who are giving their lives. Generally, we seem to be getting a fair price."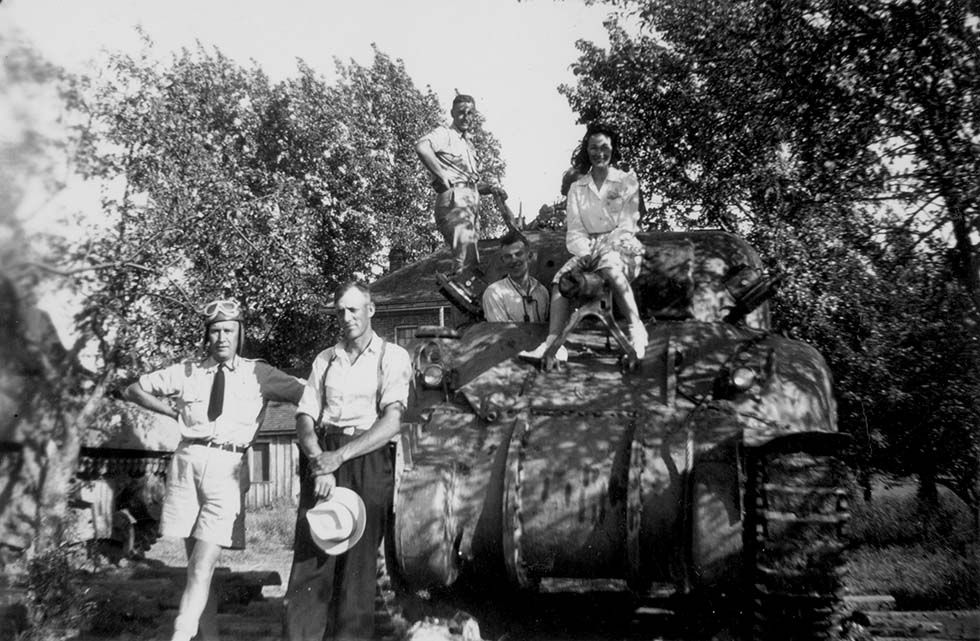 The first of many Ram tanks (a cruiser tank designed and built by Canada, based on the US M3 Medium tank chassis) arrived in Meaford at the end of September, 1942. Concrete runways, hangars and other buildings were constructed and soldiers were accommodated in empty farmhouses. Up to seven tanks practiced on the range at one time. By the time an official opening was held in October, more than 10,000 men had already trained at the site, many went on to fight in Italy. In the same month, displaced farmers were allowed to harvest apples from their orchards at designated times.
In 1956, the Tank Range hosted one of the largest military training exercises since World War II. Used continually for the next four years, it was reactivated in 1973 because it was the only central region facility capable of supporting armoured, live fire exercises, combat team training, and static gunnery. In 1989 the facility, renamed the Militia Training and Support Centre in Meaford, became the primary base for training all military reserve units in Ontario. Following a series of subsequent building, road, water and sewer upgrades, the facility received a new name – Land Forces Area Training Centre in 1995.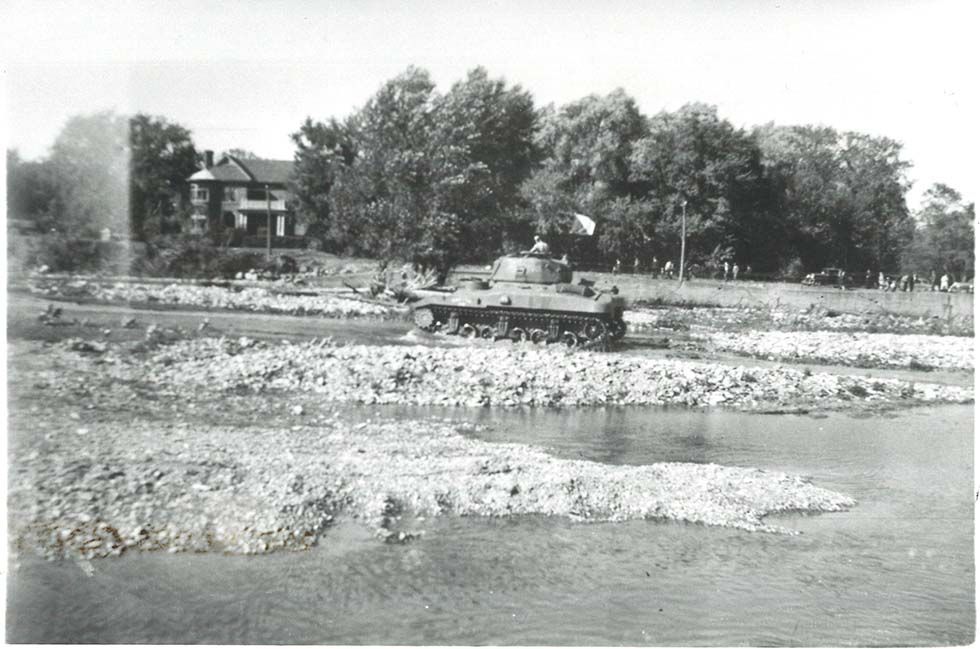 Today, 4 CDTC is a state-of-the-art facility—one of the largest in Canada—and is responsible for training combat-ready land forces, including all regular and Reserve units in Ontario. On average, the base has over six hundred soldiers in training on any given week. In addition, the site offers training to military units from other countries, as well as police agencies, security, and emergency services from across Ontario and outside Canada.
In more recent years, 4 CDTC has made efforts to be a part of and engage the Meaford community. Bus tours of the facility, along a perimeter road, with stops at Mountain Lake, Vail's Point, 'ghost farms' and cemeteries, were available to the public (sometimes followed by lunch at Meaford Hall) through the Meaford Museum almost every summer from 2006 to 2018. In 2007, the base participated in a Grey County Tourism contest promotion titled "Getaway to Grey", contributing "a day in the army, including a ride in an armoured personnel carrier" as one of seven exclusive experience prizes.  
Historically, the base itself has occasionally held open houses and regularly participated in community events, according to 4 CDTC Adjutant, Captain Graeme Brooks. "We were involved and/or represented in many community events in the Town of Meaford and surrounding area," he says. "Local Legions and municipalities would frequently be provided support for Remembrance Day parades and ceremonies, and at times provide contingents of soldiers and vehicles to take part in holiday parades in Meaford and Owen Sound."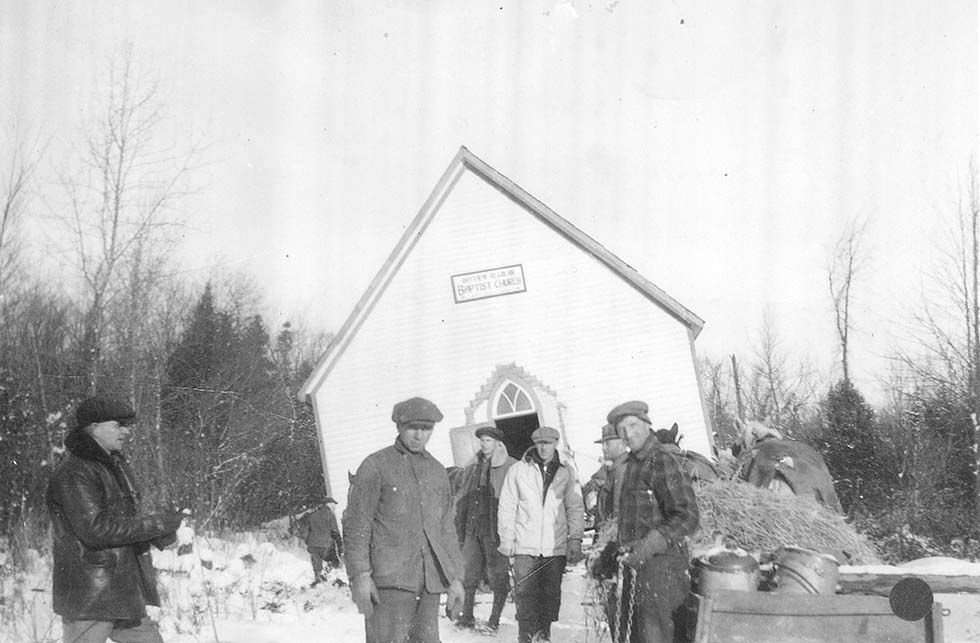 Unfortunately, the arrival of the COVID-19 pandemic put a halt to most of the base's community activities. "4 CDTC has not hosted a community open house since our last event in 2019," Captain Brooks explains. "In order to accomplish our mission of providing a first-class training establishment to meet the operational requirements of the 4th Canadian Division, we have needed to significantly reduce the occurrences of possible infections and outbreaks, requiring us to reduce civilian traffic and cancel events not directly connected to military training."
According to Brooks, 4 CDTC's Commanding Officer maintains a friendly working relationship with the Mayor of Meaford and ties with the community remain very close. Meanwhile, the base's gym and fitness facility (fully equipped with modern weight and cardio training equipment) is open to the public. Prices range from a $6 a day pass to $45-$65 monthly.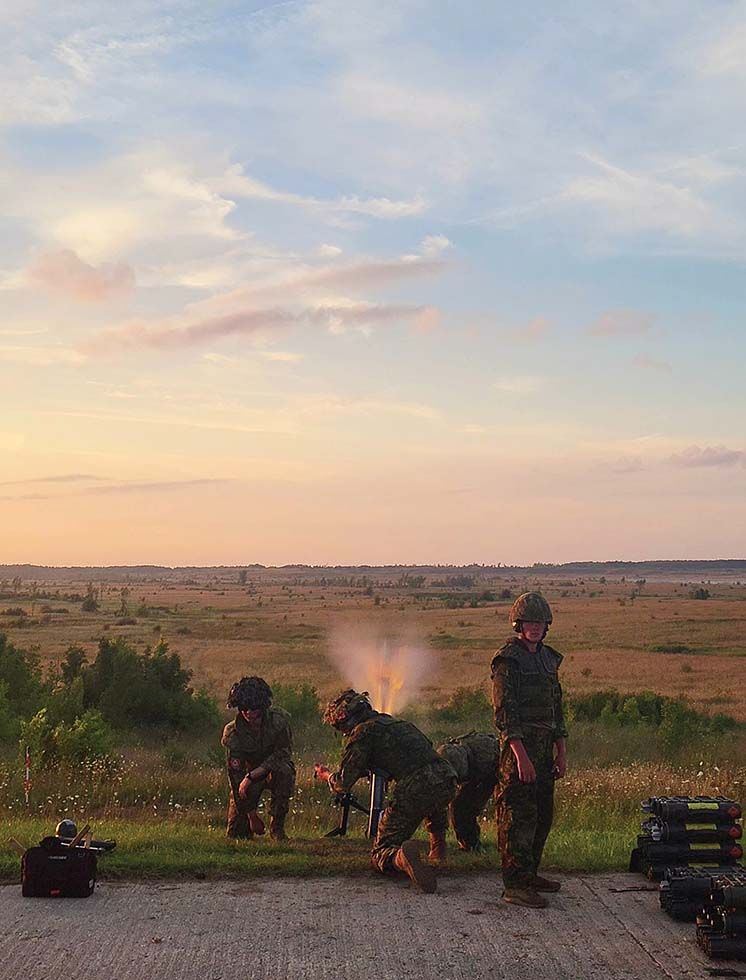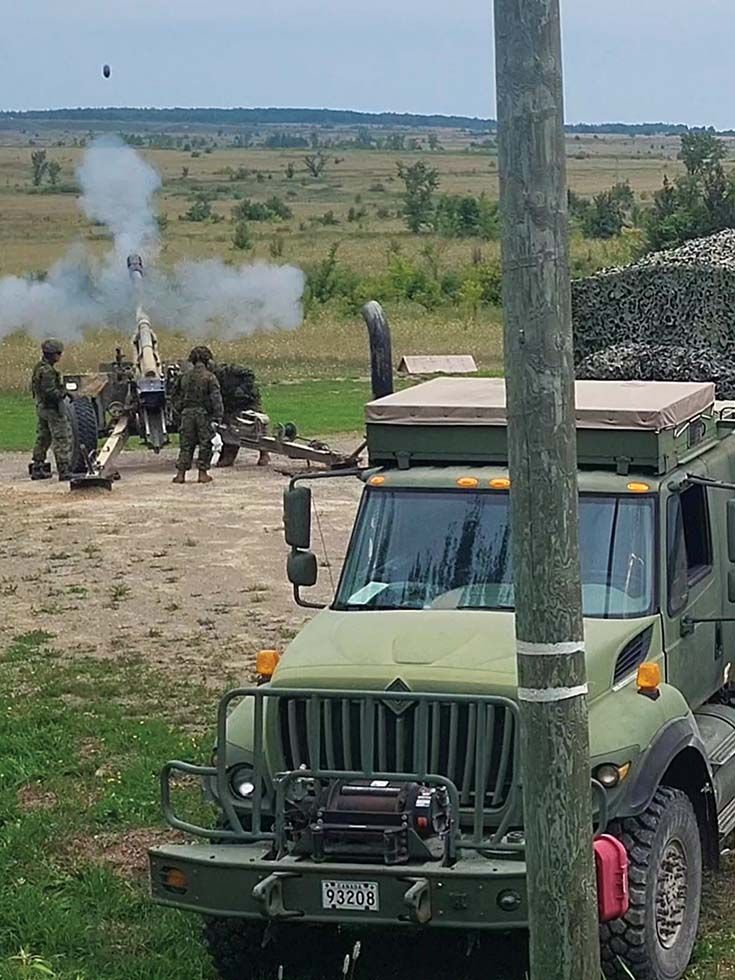 "At the moment, civilians with a valid gym membership may enter 4 CDTC to use the gym facility," says Brooks. "Aside from gym members, routine civilian access remains limited to contractors, base employees, and those involved with deliveries. Paperwork and waivers are required for civilians to enter; however, these requests and approvals are only made under specific circumstances." There is hope that the base may resume civic activities. In the meantime, the base promises to make the public aware of upcoming large-scale exercises that may impact the community. And while stories of hardship during the WW2 era Tank Range are remembered by long-time residents, for many locals the occasional booms and echoes are simply a part of Meaford's charm.