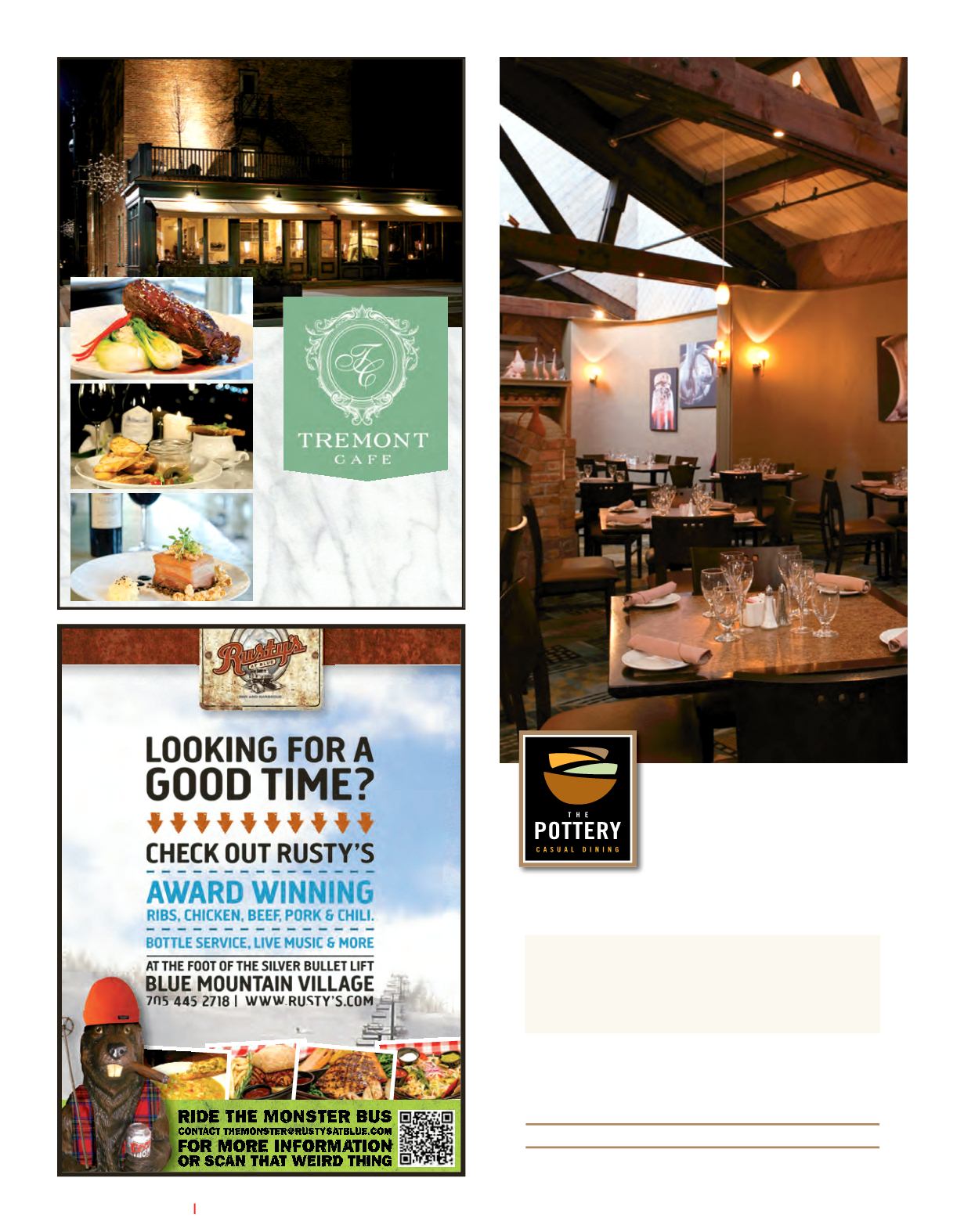 Escarpment Magazine Winter 2014
705-443-5509
Open Daily
7am - 11am |
11am - 2pm
6pm - 10pm
Children are welcome and can enjoy a special menu!
A beautiful piece of history located in
the Blue Mountain Inn. Enjoy the casual
atmosphere and exceptional service
that has made the Pottery Restaurant
a favourite of guests and locals for years.
Seasonal Chef's menus are crafted to highlight fresh, local fare
with special attention to the in uences of our region.
Don't forget about our popular seasonal promotions featuring
delicious, custom menu items that are available for a limited
time only. Check our website to nd out what's featured today!