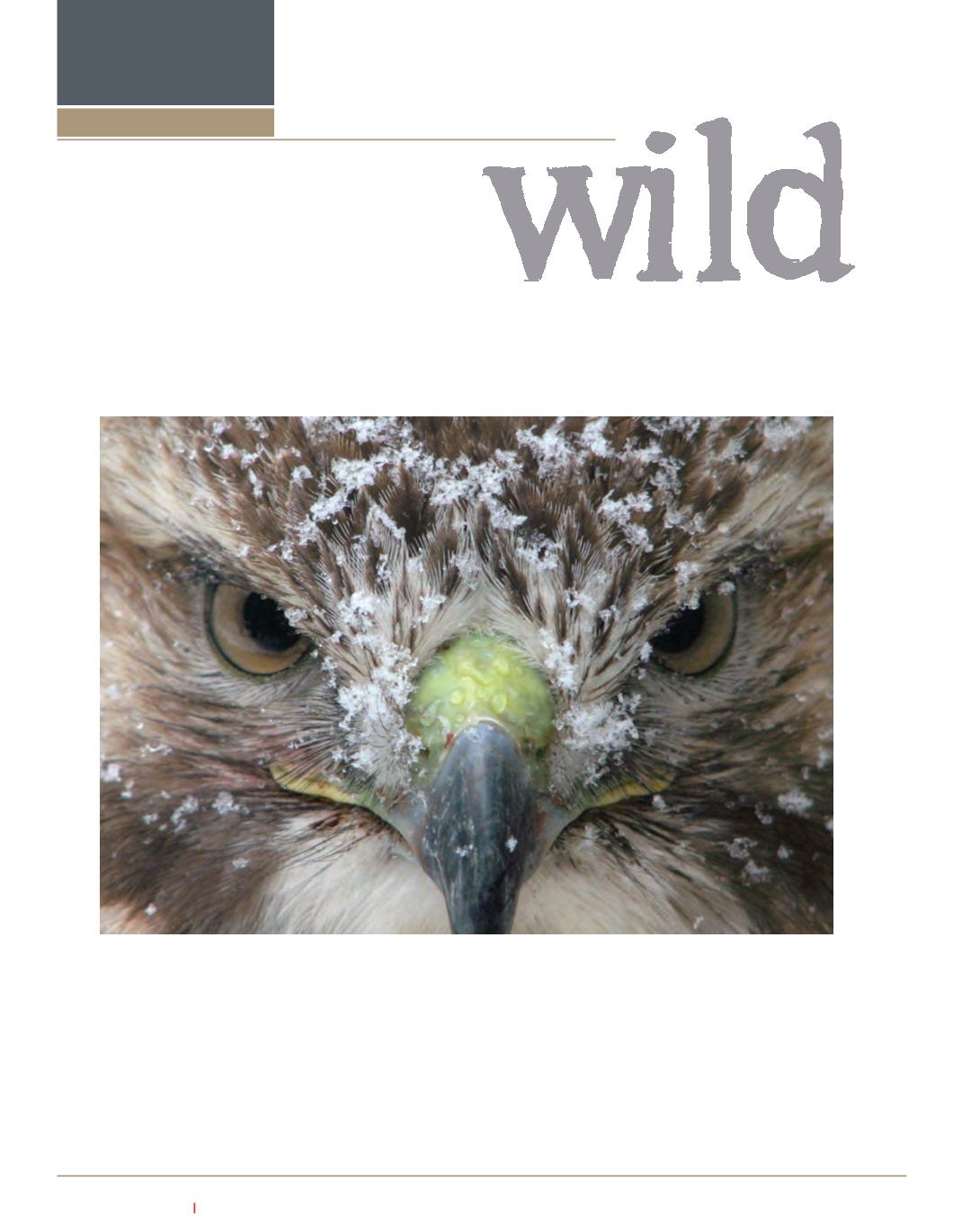 Escarpment Magazine Winter 2014
Winter is a challenging time
for all critters, especially the feathered ones.
Many of us do our part in helping them get through these rough, frigid and difficult
months by providing feeding stations equipped with seed, appropriate for the season.
Birds of prey like the Red Tailed Hawk however, must rely on their own instincts to sur-
vive these inhospitable months. These birds are adaptable and take advantage of the
open spaces along the roadside, free of plants and foliage, to spot and seize mice,
ground squirrels, rabbits, or other delectable prey.
NATURE
®
TEXT | DEENA DOLAN FINDLAY