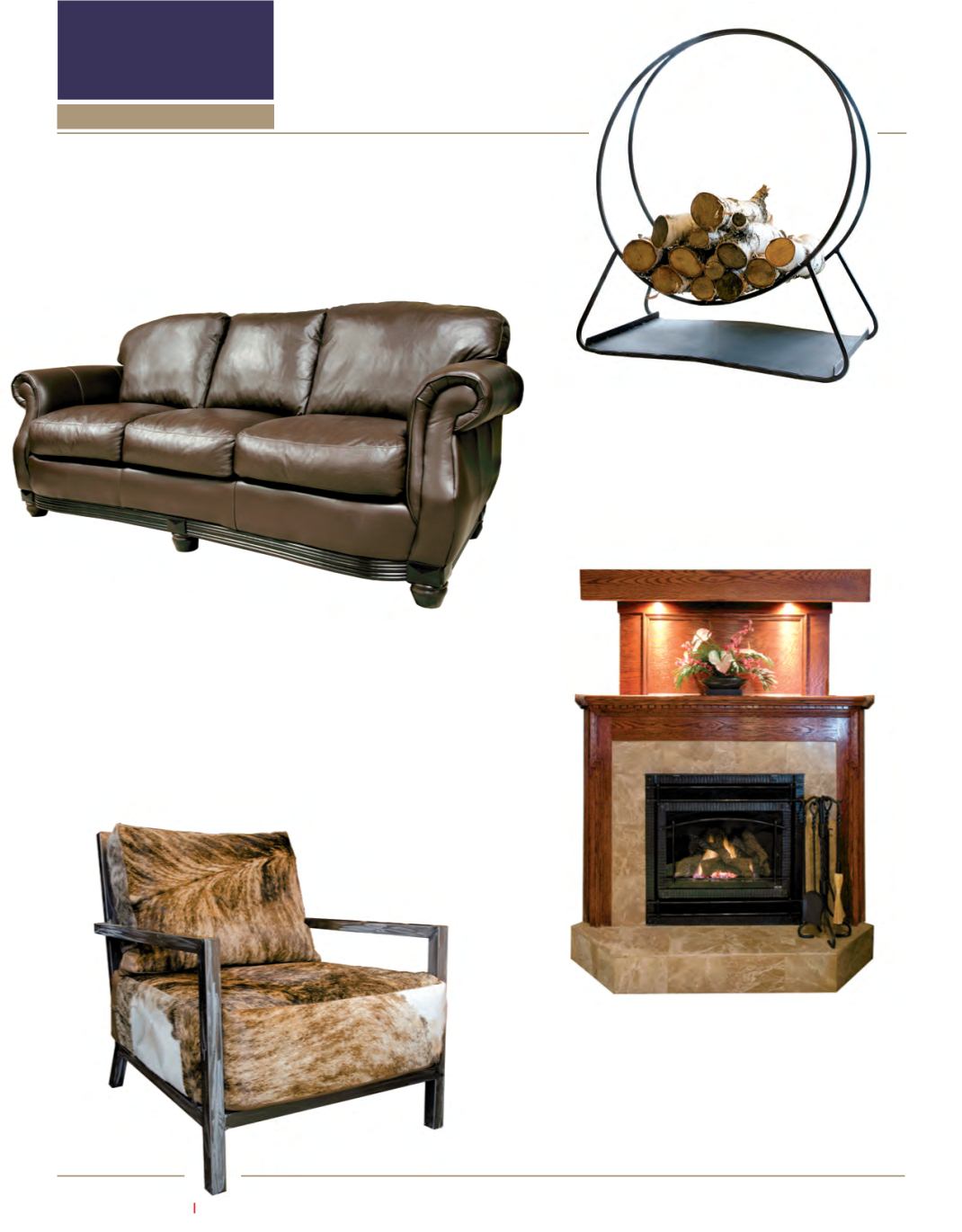 Escarpment Magazine Winter 2014
Inspired by traditional masonry details and created with Napoleon's
state-of-the-art gas fireplace technology, the deluxe HDX40 Gas Fire-
place offers the ultimate in performance and design.
The Fyreplace & Patio Shoppe Springmount (Owen Sound)
This stunning, round, wrought iron wood crate would enhance
any fireplace. Also available in different styles and custom sizes.
Dovetail Interiors 21 Hurontario Street South
Rustic meets sleek - comfort meets stunning. This statement chair
will fit into any setting and any decor with ease - a beautiful, cozy
addition to your decor that says we've got style.
Habitat Interiors Inc. 54 King Street East Thornbury
®
decor essentials
The 'Belmont' by Palliser is a Canadian made sofa, using 8-way
hand tied coils and a solid hardwood frame. This comfy sofa
makes the perfect addition to any family living space.
Macdonald's Furniture 206518 Hwy. 26 E. Meaford